'When we start using this term "gender fluid"… in a way, I really want to have this kind of switchable gender. At the moment, a lot of people are trying to redefine: what is gender? I don't want to have to come out and identify my own sexuality. I just sort of say, "Yeah, I'm gender fluid. And in this way I'm swimming in all genders."— Shu Lea Cheang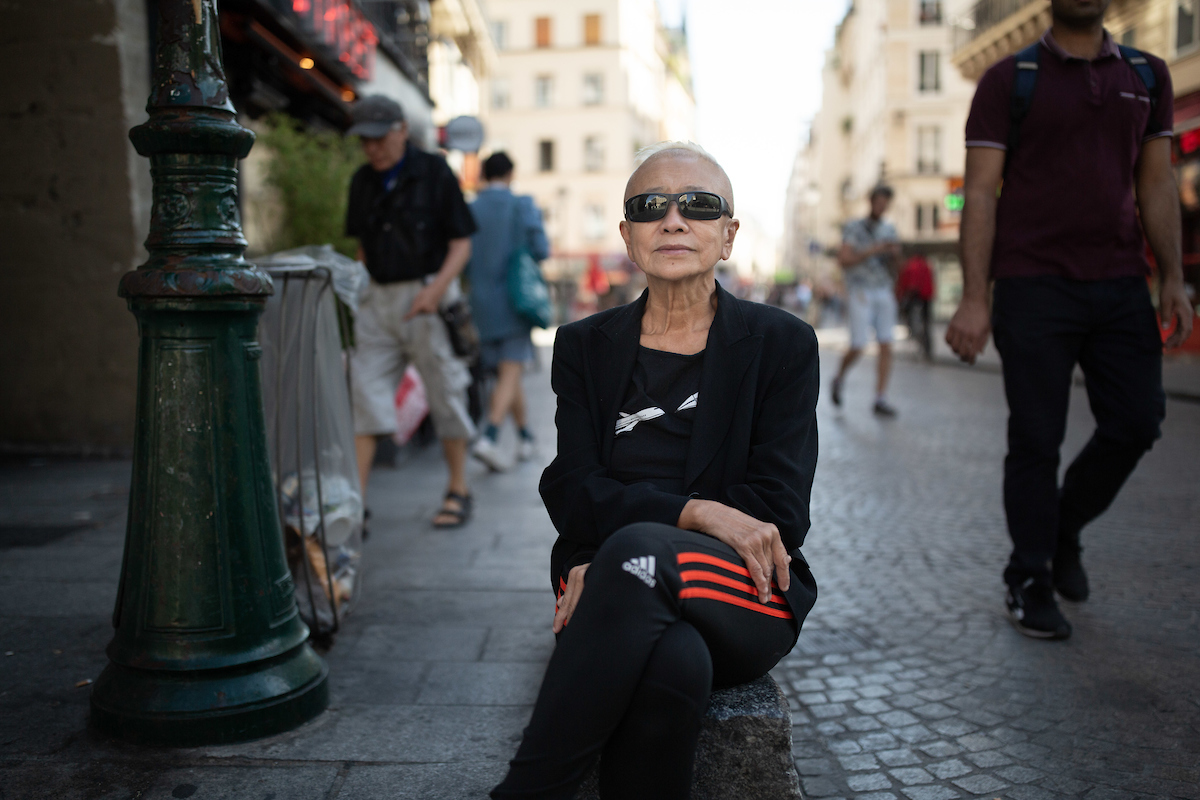 Shu Lea
Cheang
| Image courtesy of the artist, Daniella Zalcman and huck
Born in 1954 in Taiwan, Shu Lea Cheang is an artist, filmmaker, networker who constructs networked installation and multi-player performance in participatory impromptu mode. She drafts sci-fi narratives in her film scenario and artwork imagination and builds social interface with transgressive plots and open network that permits public participation. With her multimedia approach at the interface between film, video, internet-based installation, software interaction and durational performance, Cheang is regarded as one of prominent figures in new media art as well as one of pioneering figures in internet-based art over the past decade.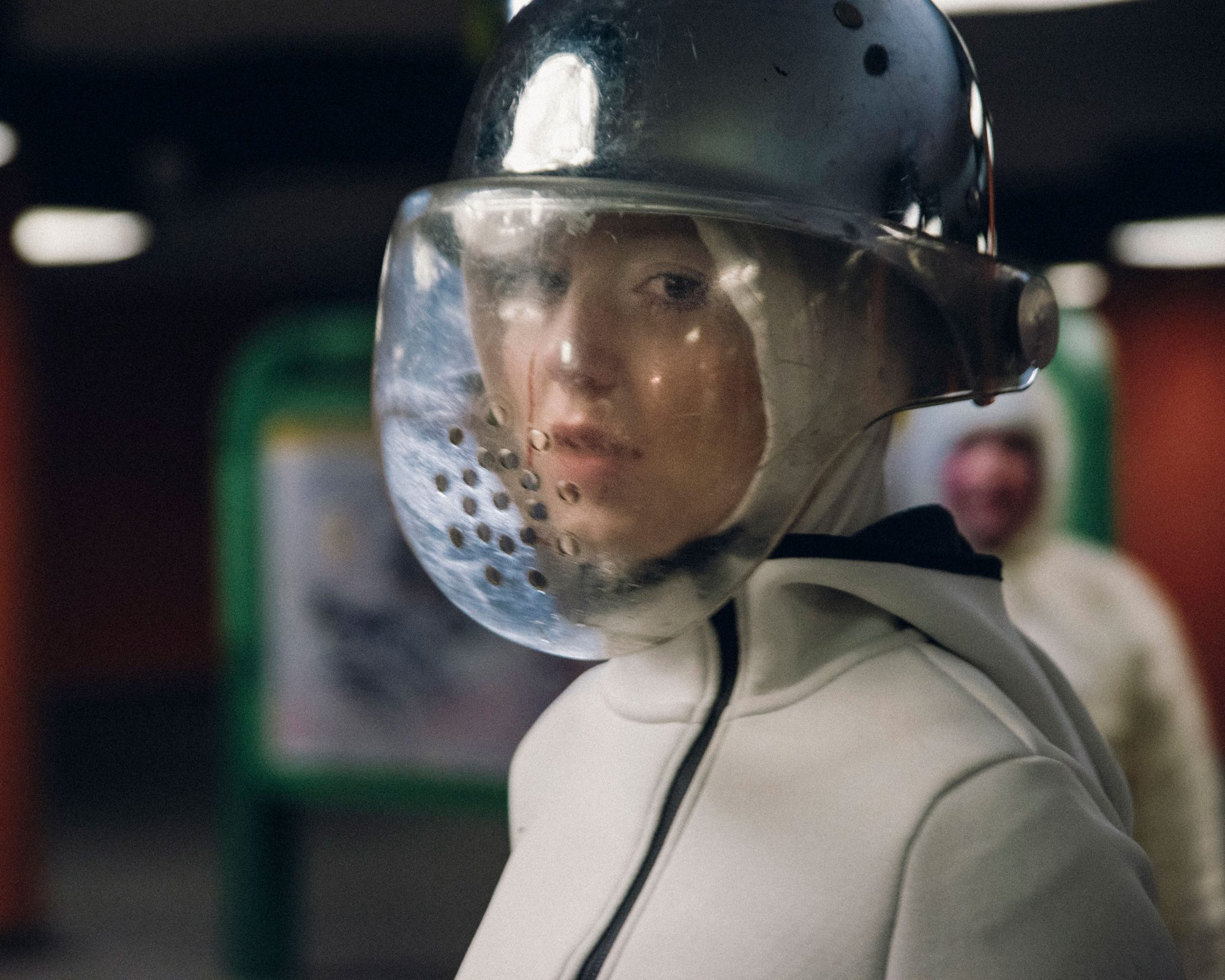 Shu Lea
Cheang
,
Fluidø
(2017), film still | Image courtesy of the artist and Berlinale Berlin Film Festival
After received BA in history at the National Taiwan University in1976, and MA in film studies at the New York University in 1979, Cheang lived and worked in New York City in the 80s and 90s. Beginning in 1981, Cheang was involved with the media activists' collective "Paper Tiger TV". Her first became known with experimental video works, which celebrate lesbian sexuality from the angle of an aggressive and humorously radical Punk-attitude. Cheang concluded her NYC period with a cybernoia film Fresh Kill (1994) and the first Solomon R. Guggenheim Museum web art commission and collection Brandon (1998-1999). After releasing her second feature I.K.U. (2000) at Sundance Film Festival, she relocated to Eurozone as "cybernomad" (a digital nomad). She lived in Japan, Holland, the United Kingdom, and Paris, where she has worked and resided since 2007.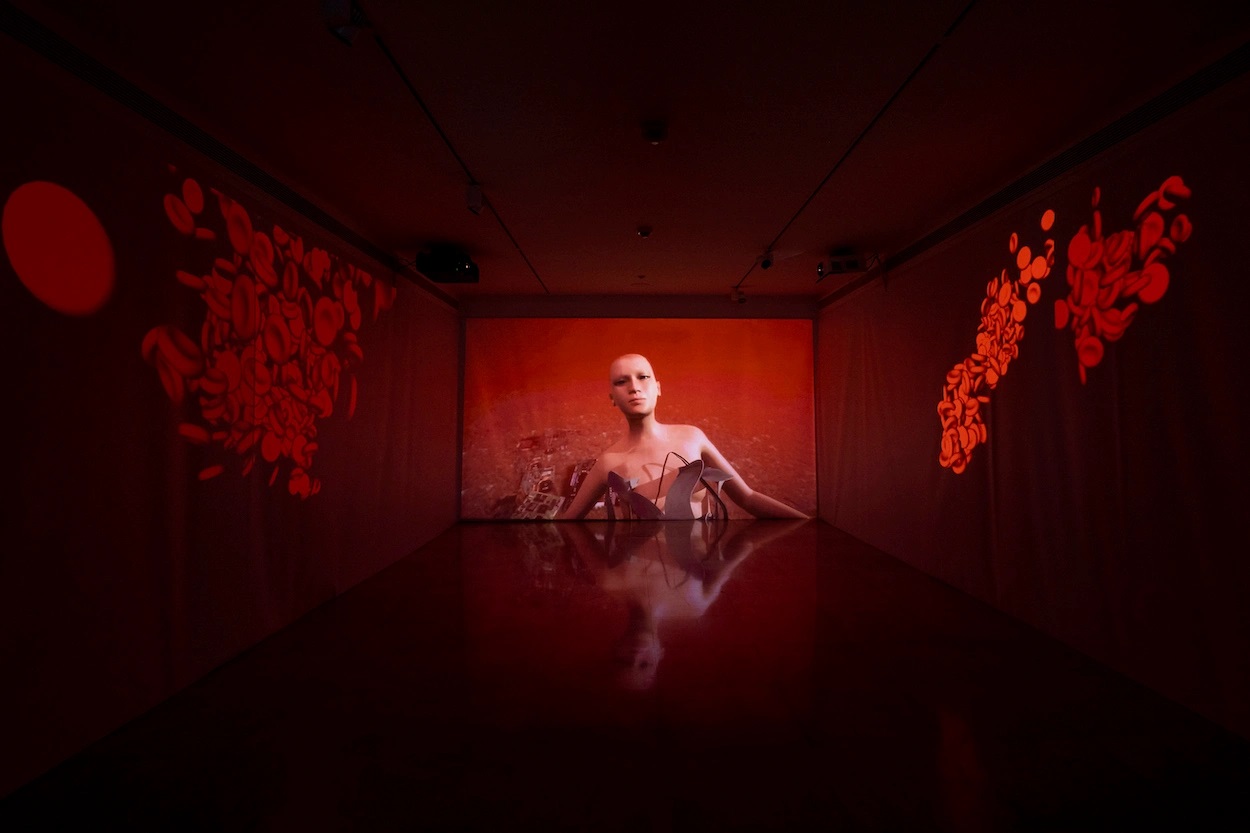 Shu Lea
Cheang
, installation view of UKI Virus Rising (2018), the
Musée
Départemental
des Arts
Asiatiques
, 2021 | Image courtesy of the artist, Olivier
Anrigo
and Art in America
From homesteading cyberspace in the 90s to her current retreat to post-crash BioNetzone, Cheang takes on viral love, bio hack in her current cycle of work. In 2017, she released her third feature Fluidø (2017) at Berlinale Berlin Film festival and Wonders Wander (2017), a mobi-web-serial commissioned by Madrid Pride. In 2018, she participated at Gwangju Biennale and Taipei Biennale with UKI Virus Rising (2018), a 3-channel immersive installation. In 2019, she represented Taiwan with 3x3x6 (2019), a mixed media installation at Venice Biennale. Cheang is currently at work on UKI, a sci-fi viral alt-reality cinema.
Brandon (1998-1999), the starting point of
3X3X6 (2019)
Cheang has been living abroad since her twenties. In Taiwan, the media art scene is aware of her work Brandon (1998–1999), the first Solomon R. Guggenheim Museum web commission, a one-year narrative project in installments, exploring issues of gender fusion and techno-body in both public space and cyberspace. Brandon derives its title from Teena Brandon of Nebraska, USA, agender-crossing individual who was raped and murdered in 1993 after his female anatomy was revealed. Cheang's project deploys Brandon into cyberspace through multi-layered narratives and images whose trajectory leads to issues of crime and punishment in the cross-section between real and virtual space.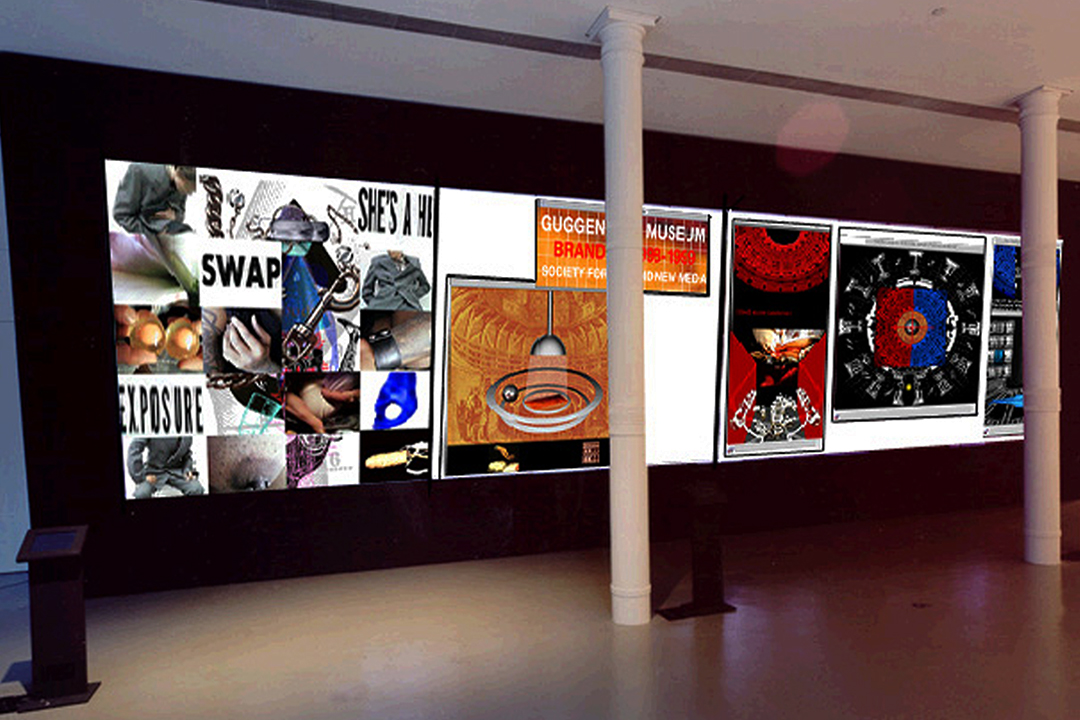 Shu Lea
Cheang
, Brandon (1998), video wall,
Guggenheim Museum Soho, 1998 | Image courtesy of the artist and Solomon R. Guggenheim Museum
'I still revisit Brandon only because I feel like in Brandon I was already dealing with the panopticon interface and the incarceration of those who would still be called "sexual deviants". So twenty years later, we're revisiting Brandon or revisiting the panopticon interface and elevating the concept into a larger context of a global digital surveillance system. With regards to Brandon, it's a starting point but also a departure.'
3X3X6 (2019), recreating the concept of the Panopticon
With the aim of reinventing desire and pleasure beyond hegemonic norms, curated by Paul B. Preciado, 3X3X6 is Cheang's immersive installation that focused on imprisonment for sexual crimes in Taiwan Pavilion, located at the Palazzo delle Prigioni, a Venetian prison from the sixteenth century, during Venice Biennale 2019. Took inspiration from ten historical and contemporary figures, creating ten cases of imprisonment due to gender, sexual and racial nonconformity, the project questions how legal and visual regimes shape sexual and gender norms over time. It also explores the relationship between political punishment and sexual enjoyment, between modes of seeing and processes of subject production.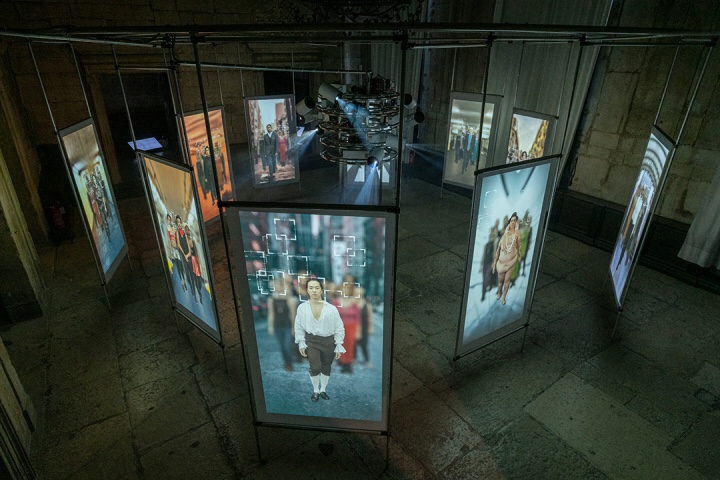 Shu Lea
Cheang
, installation view of 3X3X6 (2019),
Taiwan Pavilion, Venice Biennale, 2019 | Image courtesy of the artist, Venice Biennale and
Hyperallergic
The title "3X3X6" refers to a nine-square-metre cell constantly monitored by six cameras, the new architectural model of industrial prisons developed globally. And, an X is to symbolize that the crimes for which they were arrested don't represent a single occurrence.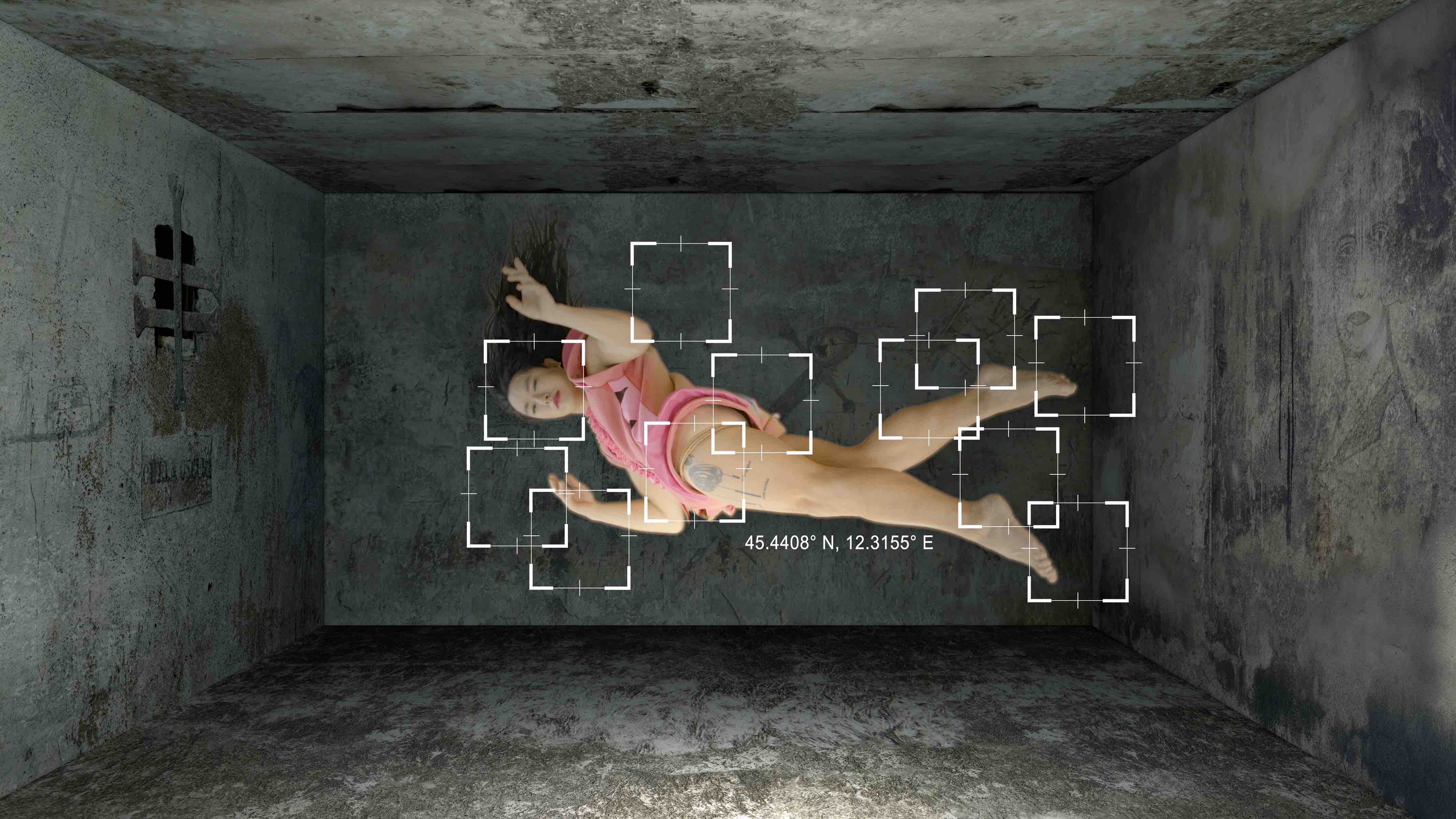 Shu Lea
Cheang
, Casanova X, "3X3X6" (2019), film still | Image courtesy of the artist and
Sunpride 
Foundation
The first case is Italian author Giacomo Casanova X (1725-1798), who was imprisoned in the Palazzo delle Prigioni in Venice 1755. The second case is The Marquis de Sade X, who was imprisoned in the late 18th century in various French prisons for over 32 years of his life with charges of sexual abuse, deviance, sodomy, and blasphemy. French philosopher Michel Foucault X, who was investigated for homosexuality by the Polish police in 1959 and imprisoned for an unknown period is the third case. The remaining seven cases investigate contemporary instances of imprisonment, including 00 X was a gay teacher from Taiwan who was arrested for engaging in unprotected sex and then sentenced to twelve years in prison for knowingly spreading the HIV virus.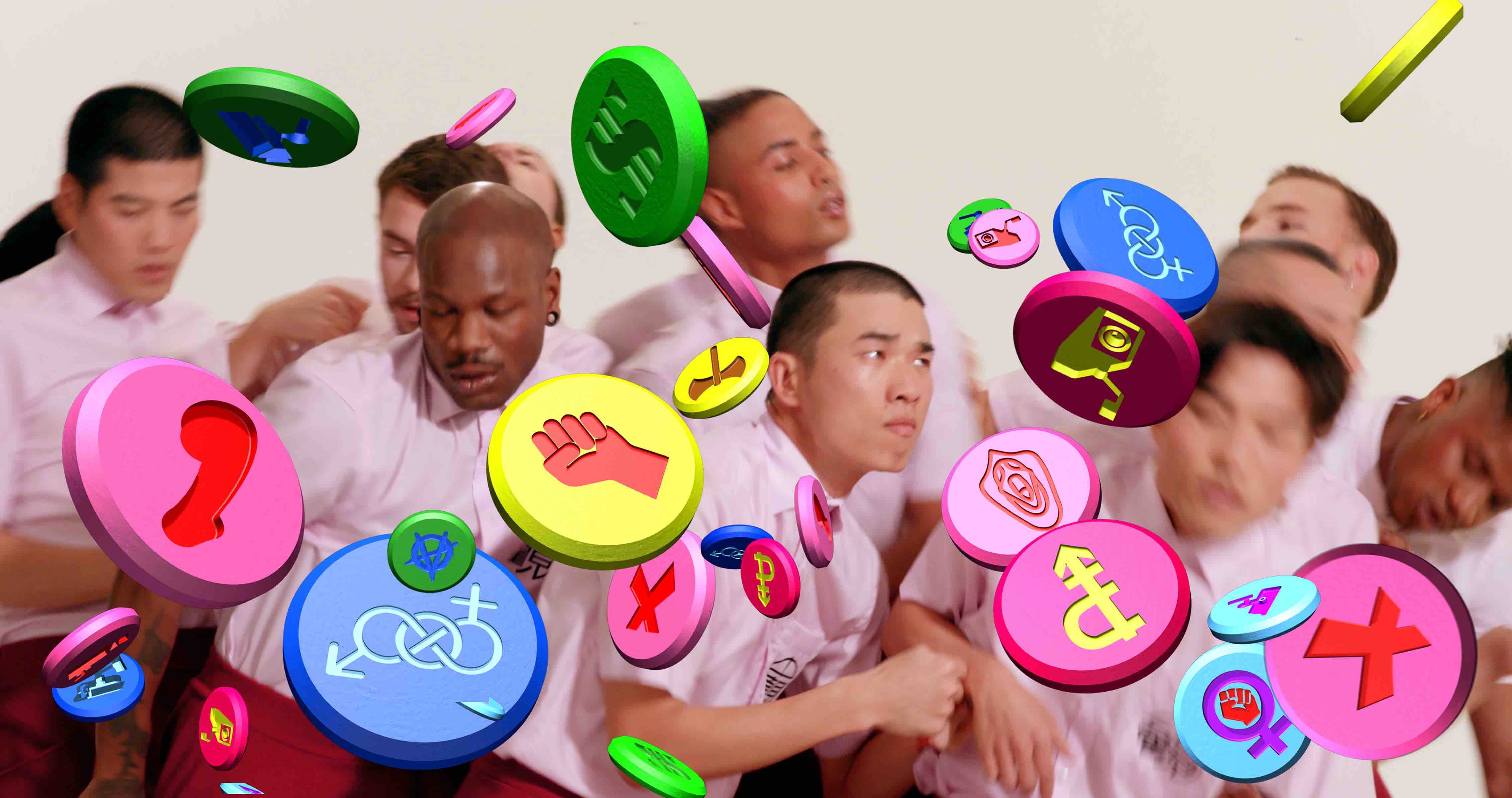 Shu Lea
Cheang
, 00 X, 3X3X6" (2019), film still | Image courtesy of the artist and
Sunpride
Foundation
Cheang thought that "today the panopticon is no longer confined to those four walls; it has expanded into our entire society as a digital panopticon that records all our data, movement and has become a trap. All of that based on an algorithm that profiles people racially and sexually."