"The true authenticity of photographs for me is that they usually manipulate and lie about what is in front of the camera, but never lie about the intentions behind the camera."
– Wolfgang Tilllmans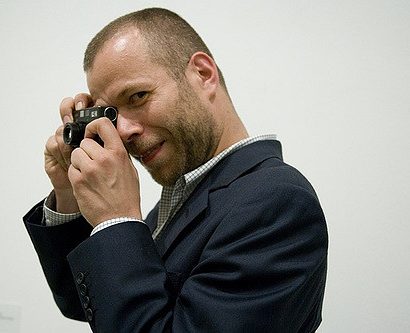 Wolfgang
Tillmans
| Image courtesy of
Forum on European Culture
Born in 1968 in Remscheid, Germany, Wolfgang Tillmans is a documentary-style photographer and the first photographer and first non-British artist to receive the Turner Prize in 2000. As an exchange student, Tillmans visited England in 1983. It was his first time to approach England youth culture and local fashion and music magazines. He came back to Germany in 1987, living in Hamburg till 1990. He then returned to England for his studies in Bournemouth and Poole College of Art and Design.
Wolfgang
Tillmans in the 1990s |
Image courtesy of Stuart Mentiply
After graduation in 1992, he has been moving between London and New York for several years. From 2003 to 2006, he worked as a professor at Städelschule in Frankfurt. Tillmans later was selected to serve as an Artist Trustee of the Tate Board in 2009. He became one of the members of the Akademie der Künste, Berlin in 2012. In 2013, he was a member of the Royal Academy of Arts, London. Tillmans now lives and works in Berlin and London.
Turn o
rdinary subjects to extraordinary photos
Tillmans's diverse working style is inspired by the ongoing observations he makes on the surroundings and the ongoing investigations of the medium of photography during his different life stages. He thinks that "ordinary" becomes "extraordinary" if we spend time appreciating our surroundings. He also admits that his photography speaks much about him, but he pays closer attention to the details to make the photos speak for the viewers and their experiences too.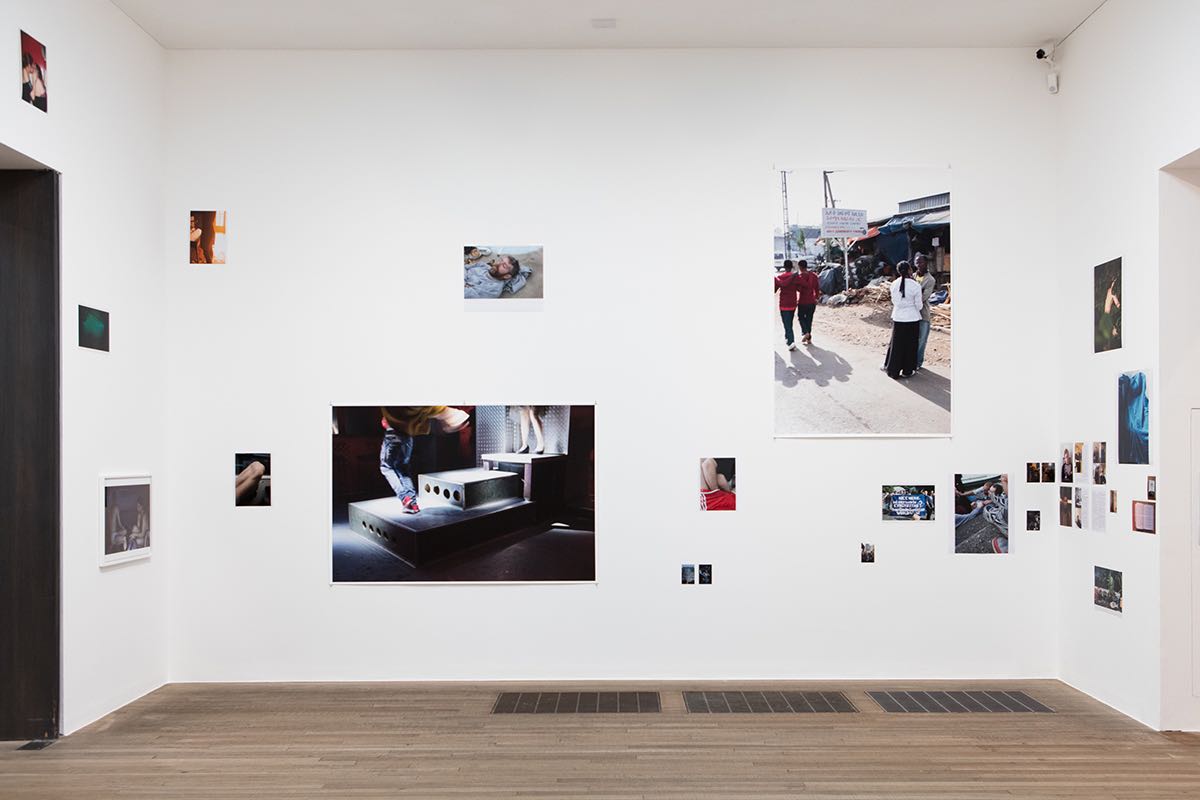 "Wolfgang Tillmans: 2017", exhibition installation view, Tate Modern, London, February 15 to June 11, 2017
|
Image courtesy of
artist and Tate Modern
According to different sites, he likes to use unconventional photo installations to present his work. He typically uses various sizes and formats to install the photo prints under the glass, on top of the tables, or unframed and taped on walls.
From a photocopier to a digital camera
During his teenage, Tillmans always used the photocopy to reproduce and enlarge his own photos and his found pictures. For him, the photocopier served as his first "camera". As a teenager, after a photocopier found in a copy shop from his hometown, Tillmans was curious and fascinated with the machine transforming papers with no particular value to a beautifully charged, special and precious object through the touch of a button.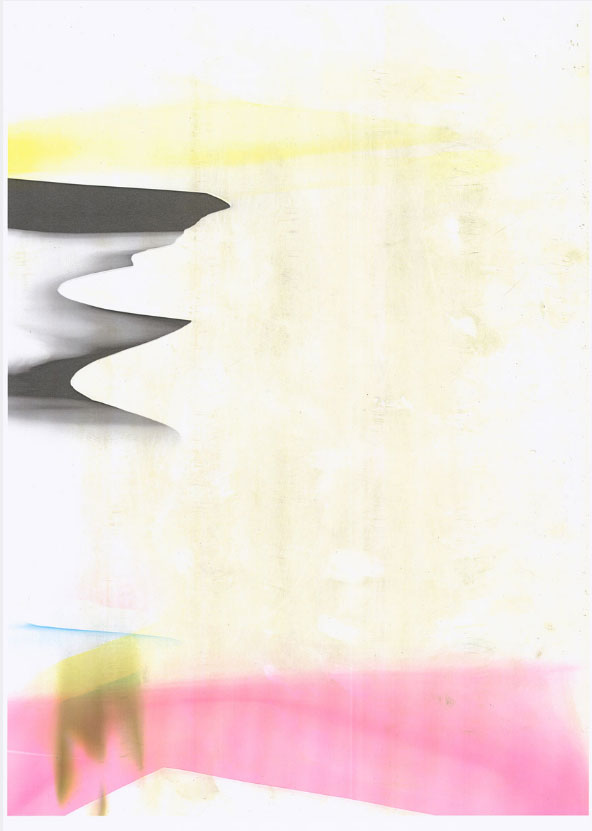 Wolfgang Tillman, "Filigran III", 2018 | Image courtesy of artist and David Zwirner
Since 18 years old, he had been using an analog 50 mm Contax SLR camera for over two decades. In 2009, he started using digital cameras. Until 2012, he has been mainly concentrating on digital photography.
Strong influences in the 90s
Tillmans is well known for his documentation on night club scenes, youth subculture, LGBTQ+ community, gender issues during the 80s and 90s. His first photo was published on i-D, a magazine from London found in 1980, recording subjects from the street and punk culture of London in the 80s to fashion and contemporary culture in recent years.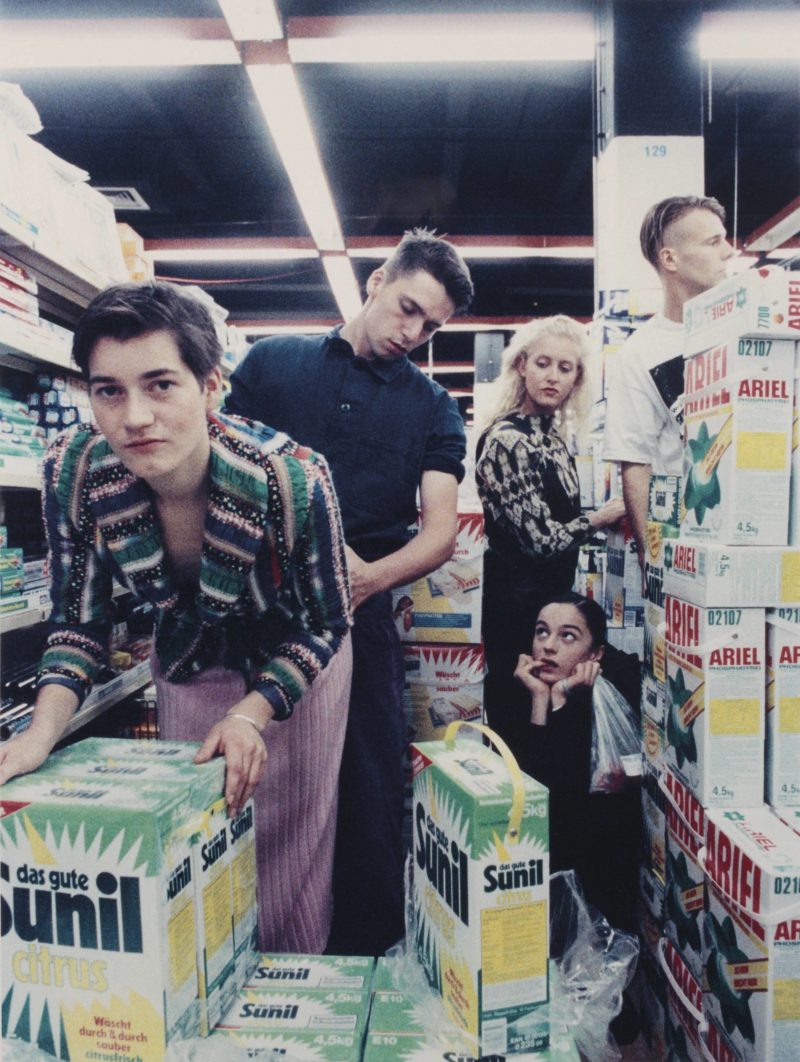 Wolfgang Tillmans,
"
Supermarket"
,
1990 | Image courtesy of artist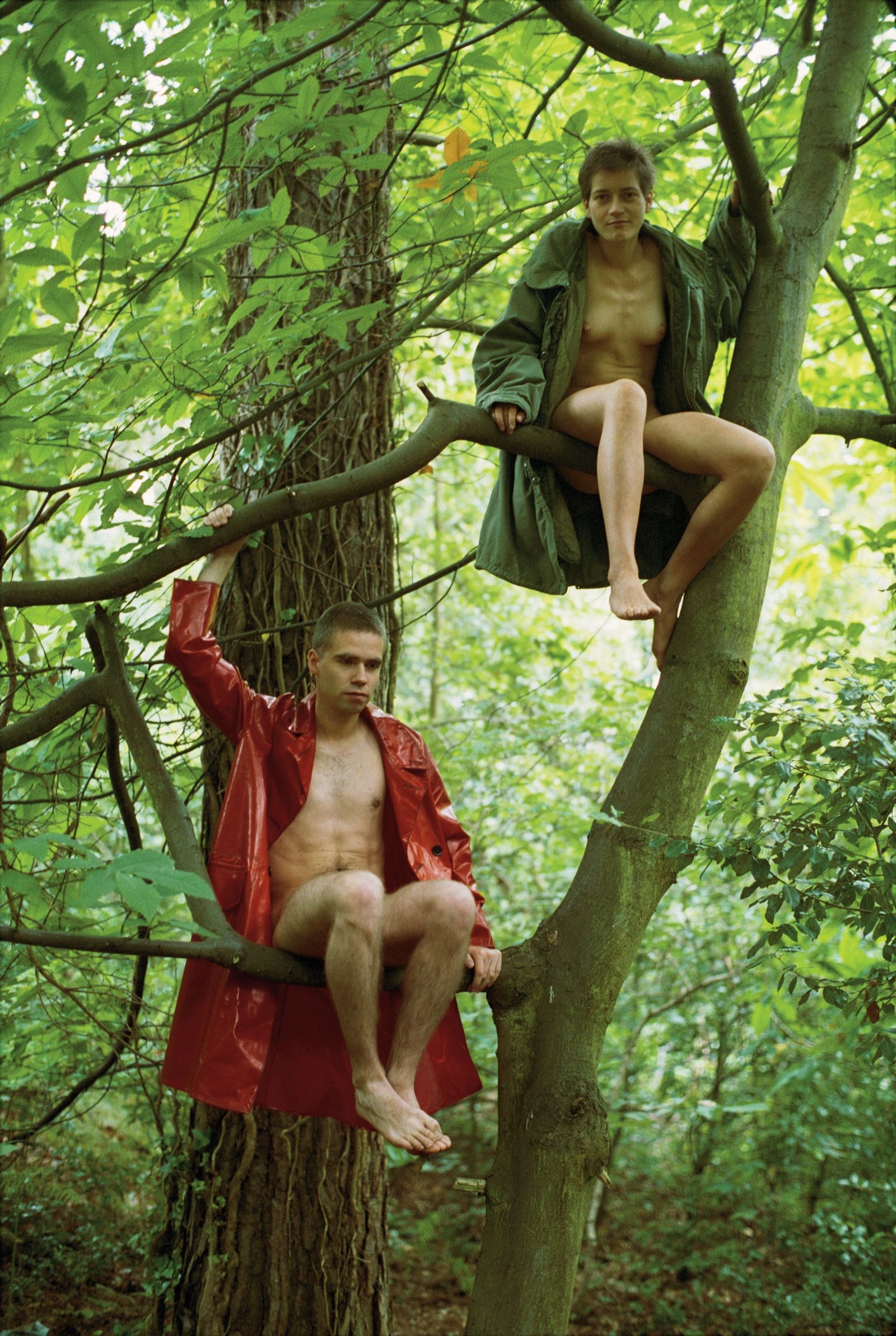 Wolfgang Tillmans "Lutz & Alex sitting in the trees", first published in i-D magazine in 1992
 | Image courtesy of artist and David Zwirner
The period of moving between London and New York after graduation in 1992 has the most influential impact on Tillmans's life and work in the future. He fell in love with Jochen Klein, a German painter. They met in 1995 when they both lived in New York. In 1996, they moved to London to live together. It was a short period of being together for almost three years till Klein passed away of AIDS-related complications in 1997. A month before Klein's death, Tillmans documented their last month in the life of Klein.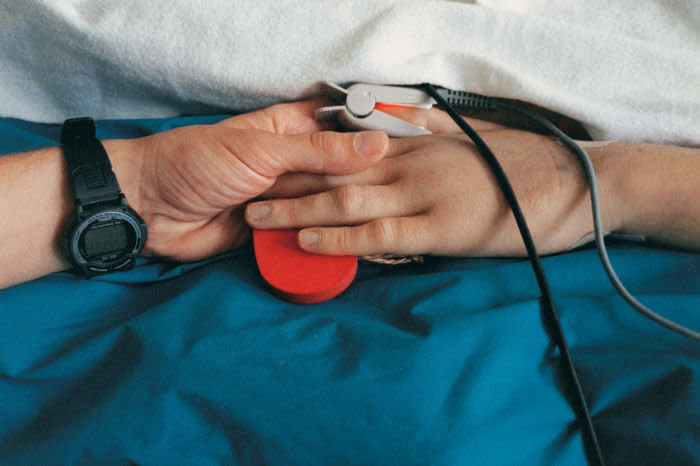 Wolfgang Tillmans, "Forever Fortresses", 1997
| Image courtesy of artist and Maureen Paley Gallery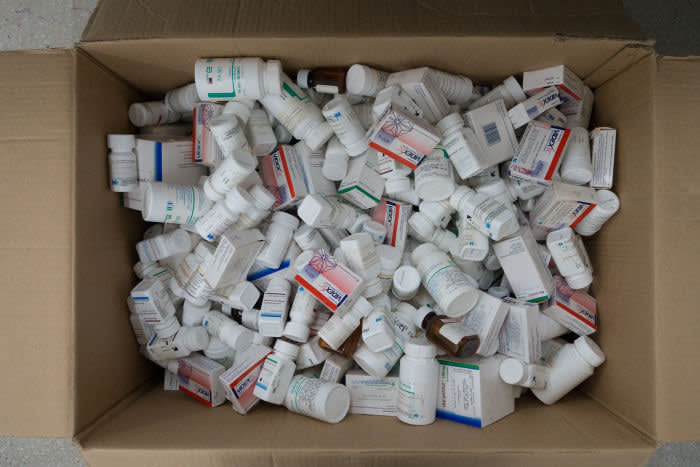 Wolfgang Tillmans, "17 Years' Supply", 2014
| Image courtesy of artist and Maureen Paley Gallery
Their period of being together was short but unforgettable. After Tillmans's first sexual encounter at the age of 17 years old, he has big AIDS fear in his life. Tillmans is aware of the fragility of life but he still thinks that we need to celebrate and appreciate life more. Tillmans has been photographing social issues on gay parades, antiwar marches, "Black Lives Matter" and Brexit.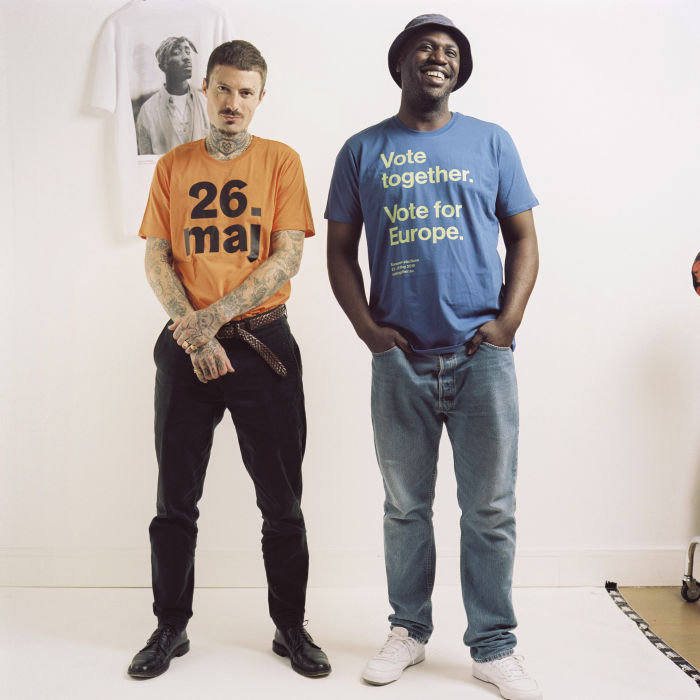 T-shirts designed for Wolfgang Tillmans
's
Between Bridges Project | Image courtesy of Dana Lixenberg
Tillmans is a photographer motivated equally by aesthetic and political interests. After 2000, Tillmans's diverse pictures included still lifes, sky photographs, astrophotography, landscapes, and experiments with abstract forms.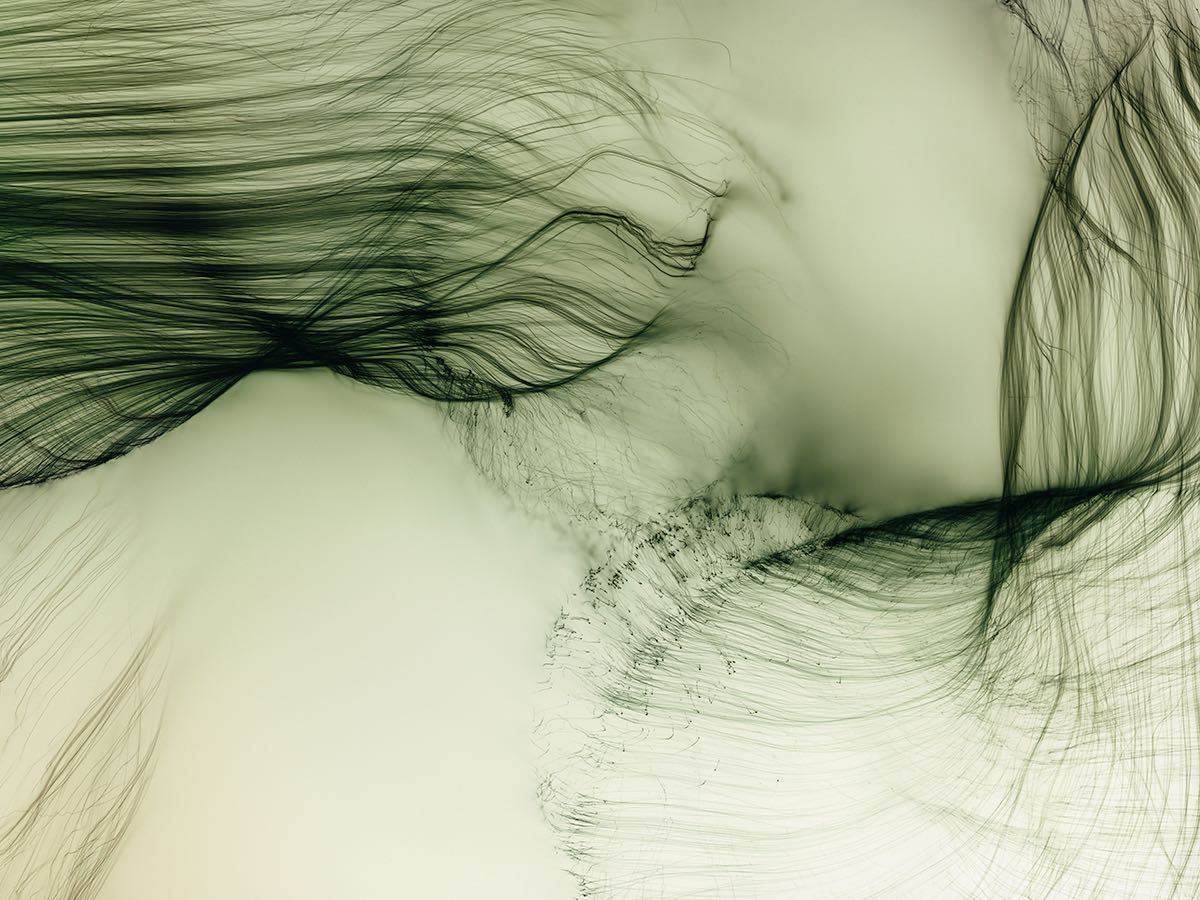 Wolfgang Tillmans, "Freischwimmer 79", 2004
| Image courtesy of artist and 
David Zwirner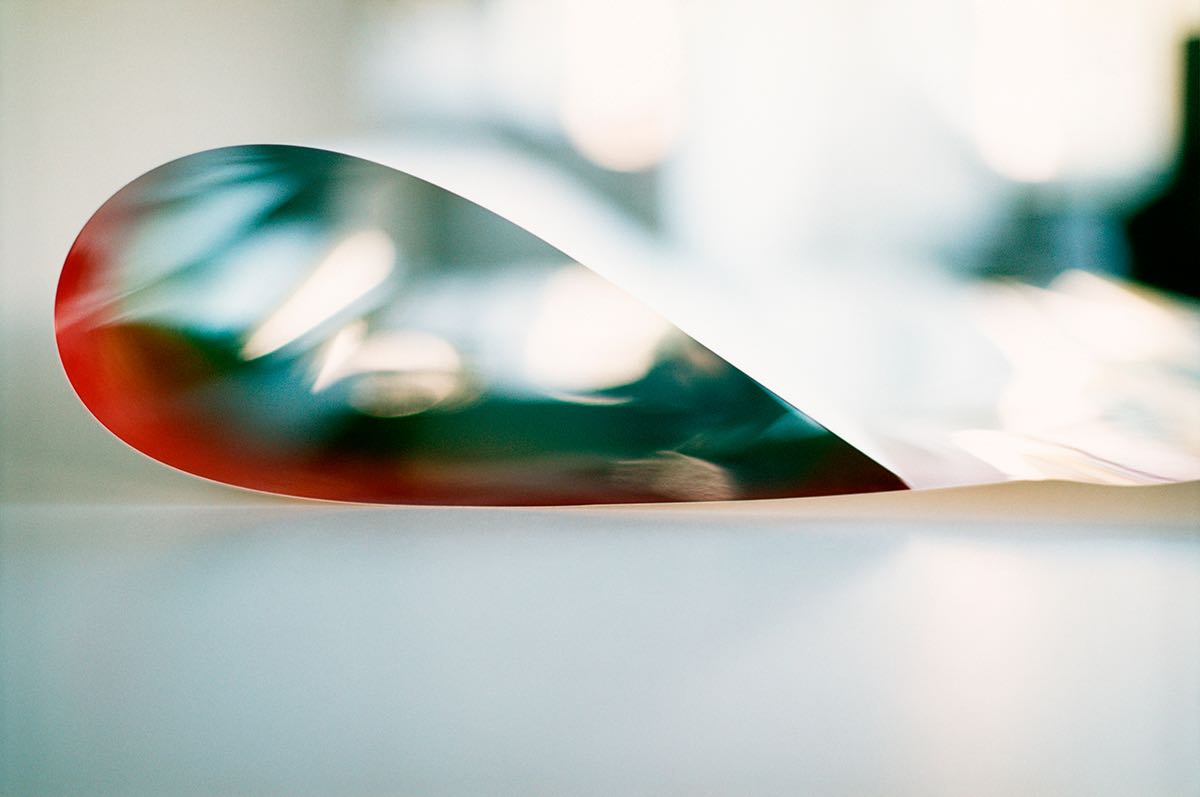 Wolfgang Tillmans, "Paper Drop (London)", 2008
| Image courtesy of artist and 
David Zwirner