"I try to look at it (politics) from the bigger picture, as somebody who's not really immersed in politics, but tries to contribute in his own way."
– Jakkai Siributr
Jakkai Siributr's exhibition in Sullivan + Strumpf Gallery
|
Image Courtesy of artist and  
Sullivan + Strumpf Gallery
Motivated by the sense of responsibility, mission and feelings towards motherland, the artist manifests his work with societal, political and cultural meanings, which is full of the atmosphere of striving till the end. Jakkai Siributr, the artist from Thailand, has never ignored the social crisis.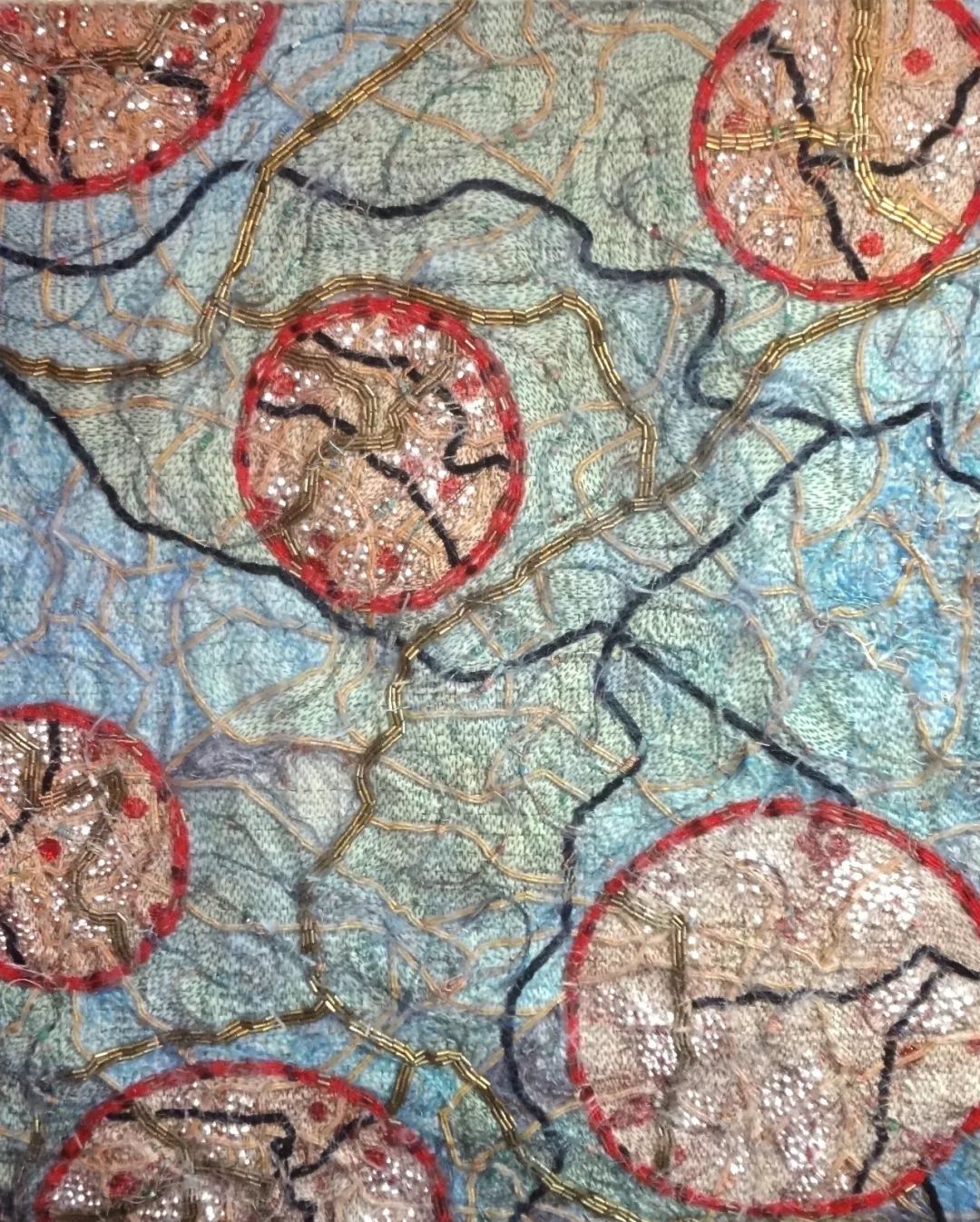 Jakkai Siributr
,
Road Map 1, 2016
|
Image Courtesy of
the artist
Traditional textile in
the c
ontemporary
p
rospective
Left from hometown to United States for his study at the age of 15, Jakkai has awaked that his feelings towards Thailand like "returning to hometown after being away for many years but still a teenager". In 1996, he returned to Thailand and started teaching and creating his own work. After his solo exhibition, he realized and found his own artistic style and direction. Everything has gone smoothly until the chaotic political situation happened during the period of Thailand election in 2007. The principle of "never discussing on politics" has been broken, he started to cure the society through art.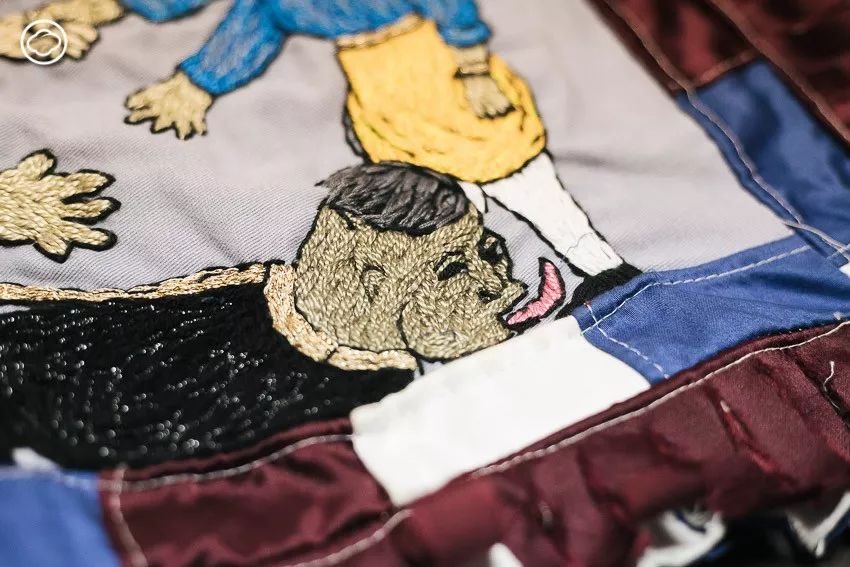 Jakkai Siributr'

s work

|

Image Courtesy of

 artist and 

the cloud
The inheritance and transition in textile art from tradition to contemporary under western art education go well. Born in Thailand and graduated from United States, Jakkai learned to see the uniqueness of traditional art in a contemporary way and work organically with Thai traditional textile, particularin embroidery craft. After he returned to hometown, Jakkai began the traditional craft revolution with other like-minded artists. His aesthetic foundation is originated from his grandmother, a woman who dyed her hairs in silver purple color at the age of 60. Jakkai's auntie is a batik artist as well. Under their influence, Jakkai has established his aesthetic value and creative foundation in his childhood.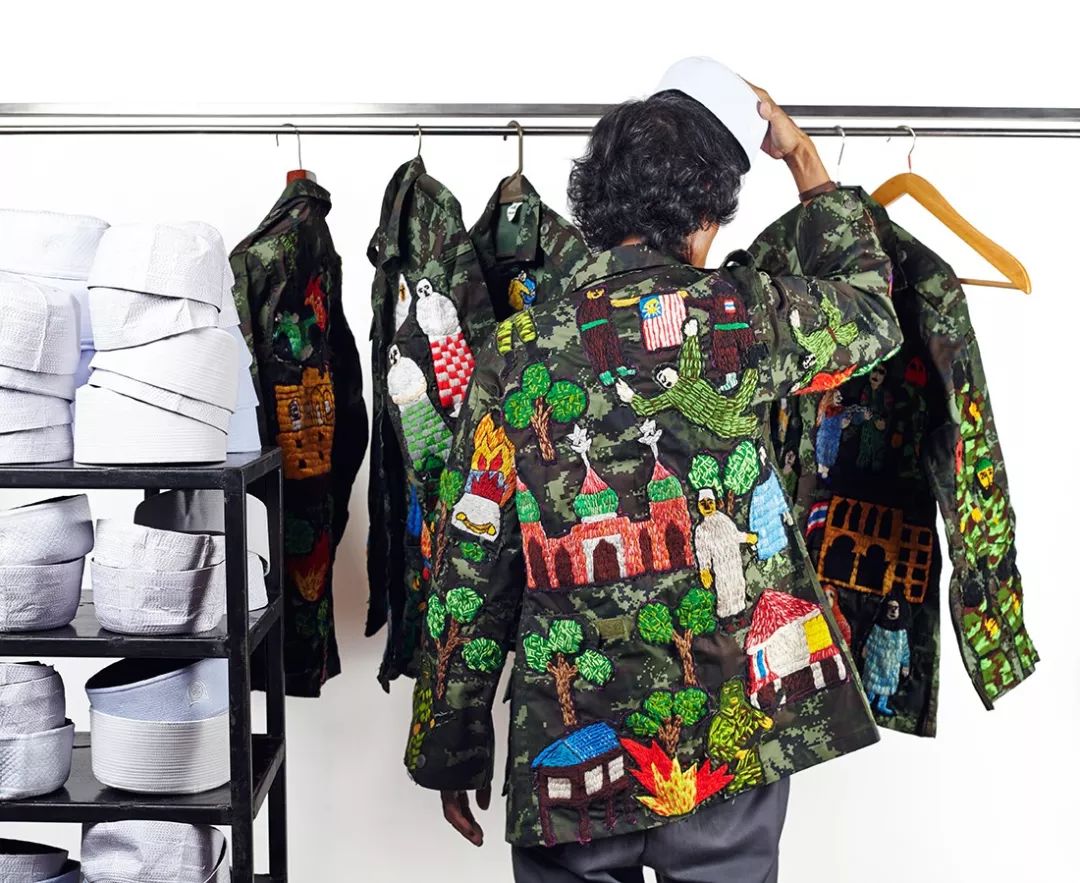 Jakkai Siributr
, Changing Room, 2017
|
Image Courtesy of
the artist
Silk
f
abric
u
nder
different c
lasses
Thailand, a piece of land nurtured prosperous culture and history, has been developing textile craft with long history driven by hot and humid climate.  Adaptation to the weather, local conditions and local materials makes Thai people handy in the use of clothing materials. They do not stick to the symbolic value but pay more attention on practical function, convenience and coolness.
Silk is expensive in the fashion industry, but also a kind of clothing materials that the ordinary people can wear it for farming while the monks can wear it during practices in the Northeast Thai villages. After sun and rain, scrubbing and drying, silk has been completely eliminated the effemination lying in the gorgeous wardrobe. Jakkai thinks that the repeatedly used silk and accumulated traces in silk both embody beauty. The texture with slightly damaged folds represents the beauty of silk vividly. It also shows the artist's unique vision in creative materials.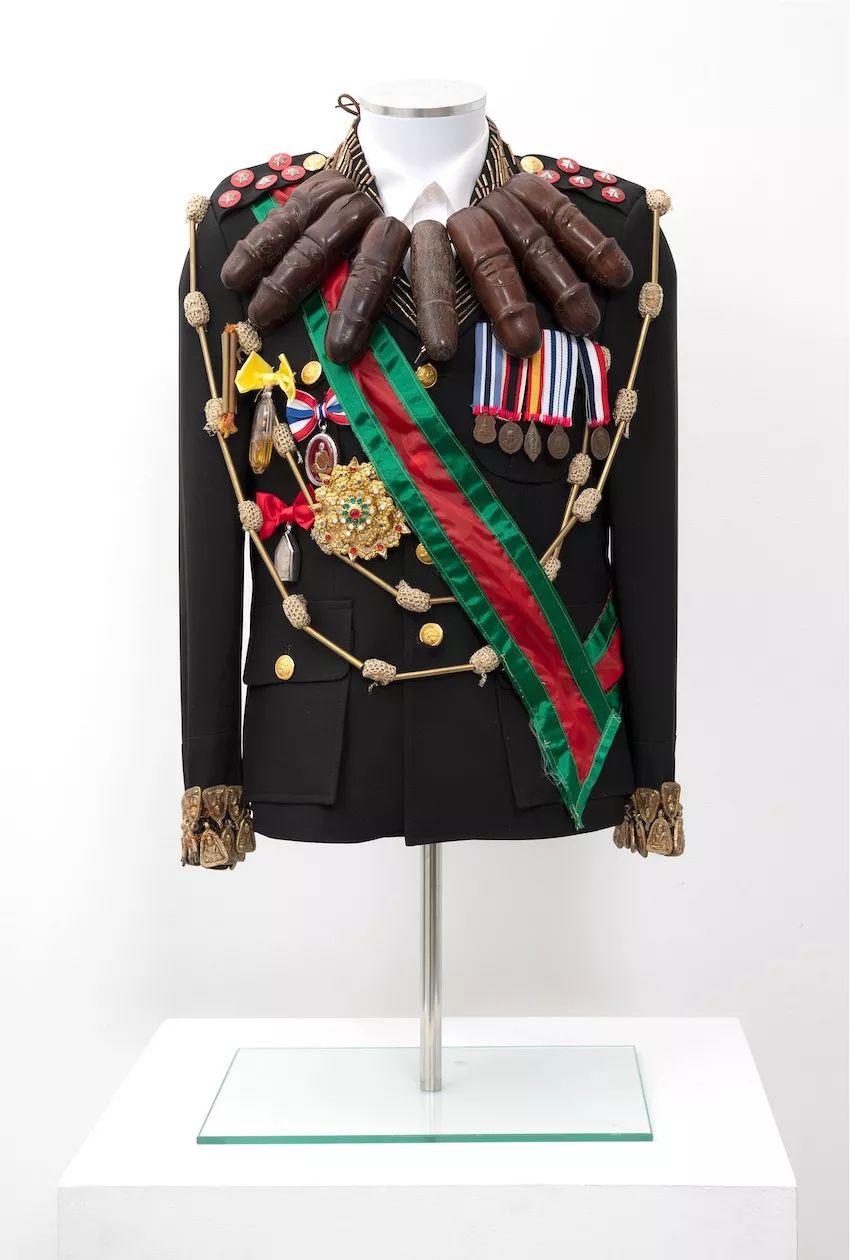 Jakkai Siributr
, C-10, 2014
|
Image Courtesy of
the artist
Freedom, art, textile and Jakkai
Jakkai, sitting and sewing in the studio, believes that the experience during his studies in United States shaped his career. Thailand is his motherland but the local art education is not enlightened and open-minded enough. Jakkai admits that he might be denied as a child with no talents under the educational system in Thailand. "When I was in the United States, people did not care if I can draw. They encouraged me to explore the uniqueness and potential in myself." Jakkai brings the spirit of freedom to Thailand and he gradually realizes that textile art can be a way of expression without sticking to form. On the contrary, it can be alive in various approaches. In latest period, his textile and installation art has been shown.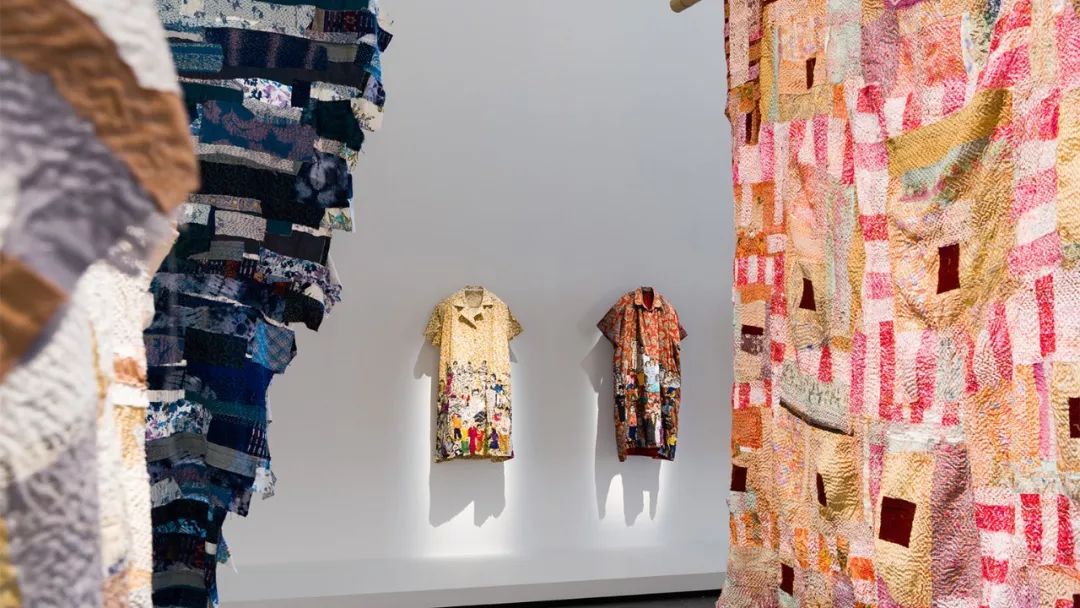 Jakkai Siributr's work in
The Asia Pacific Triennial of Contemporary Art | Image courtesy of the artist and The Asia Pacific Triennial of Contemporary Art
Jakkai's work investigating the surrounded social problems is full of energetic color tone instead of the pessimistic one. He indicates that he once realized Thailand's development is not satisfactory when he returned home from overseas after graduation as he has been holding his childhood memory since he left. Local people including Jakkai believe in animism. Excessive superstition has penetrated modern development which has disadvantages and no benefits. It is alright to preserve the natural environment but it is dangerous if the local government solves the problems with superstitious attitude. Gradually, Jakkai started using art to question social ills. After more and more exhibitions organized, he has been growing up. Something changedaccordingly such as his political view while something remains unchanged such as his insistence on tradition.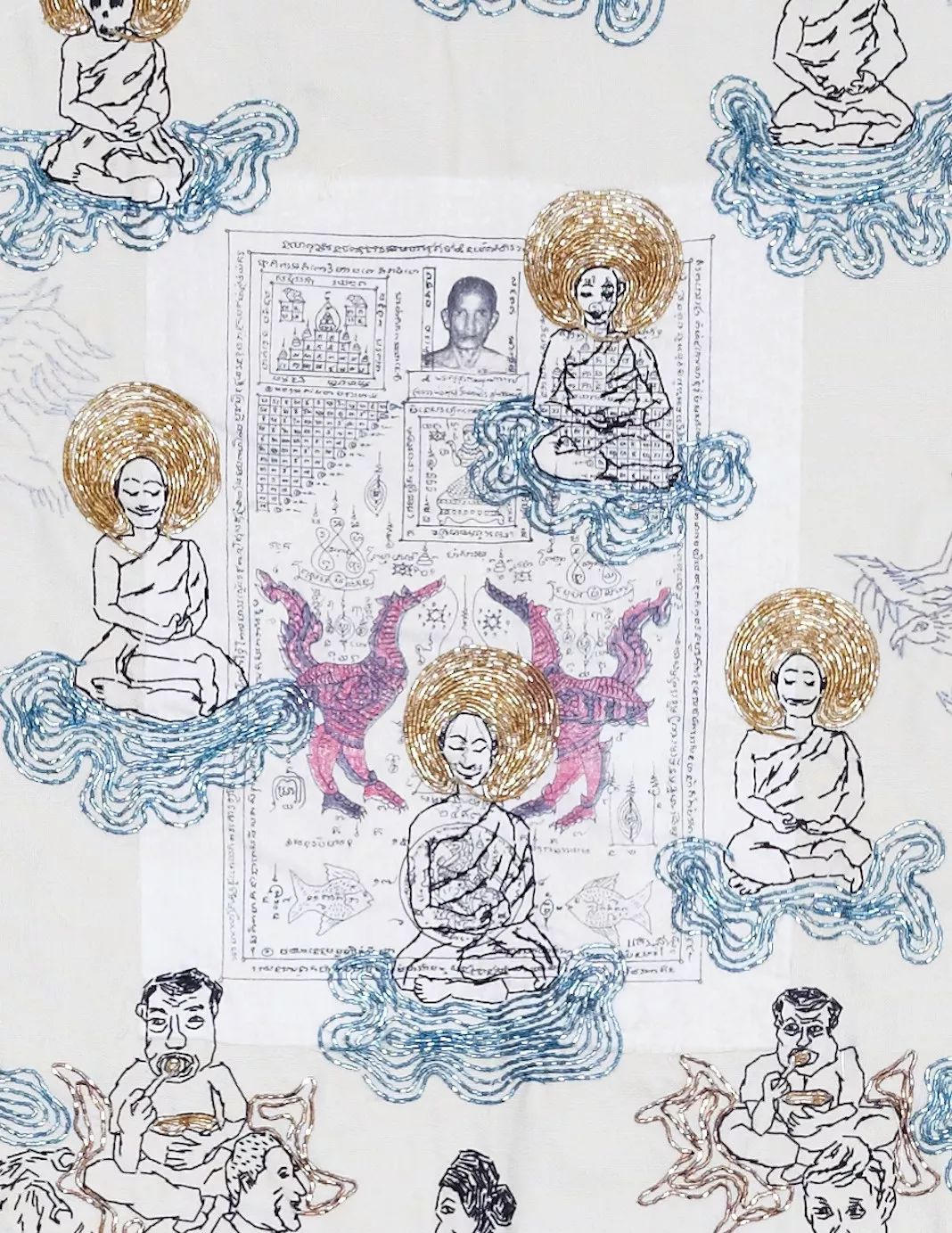 Jakkai Siributr
,
M
obius, 2013
|
Image Courtesy of
the artist
Jakkai not only always has solo and group exhibitions in Thailand, but also participate in the exhibitions in Asia, United States and Europe. This year, his work "Changing Room" in "Stories We Tell To Scare Ourselves With", the exhibition in MOCA Taipei, turns unspeakable political symbols into secret codes in the changing room. Jakkai's work in "Unfolding: Fabric of Our Life", a group exhibition in Hong Kong Centre for Heritage, Arts and Textile (CHAT)represents textile as a kind of language to express political ideas and promptly adapt to social changes with changeable physical characteristics. Apart from the exploration in material itself, Jakkai's new work "Quilt Project" in "Spectrosynthesis II", the exhibition in Bangkok Art and Culture Center (BACC) presented by Sunpride Foundation during November 2019 to March 2020, reflects the stereotypes on embroidery, textile and female, and transforms the traditional value from putting the unfairness on sexual minority groups to "pride" through unique colors.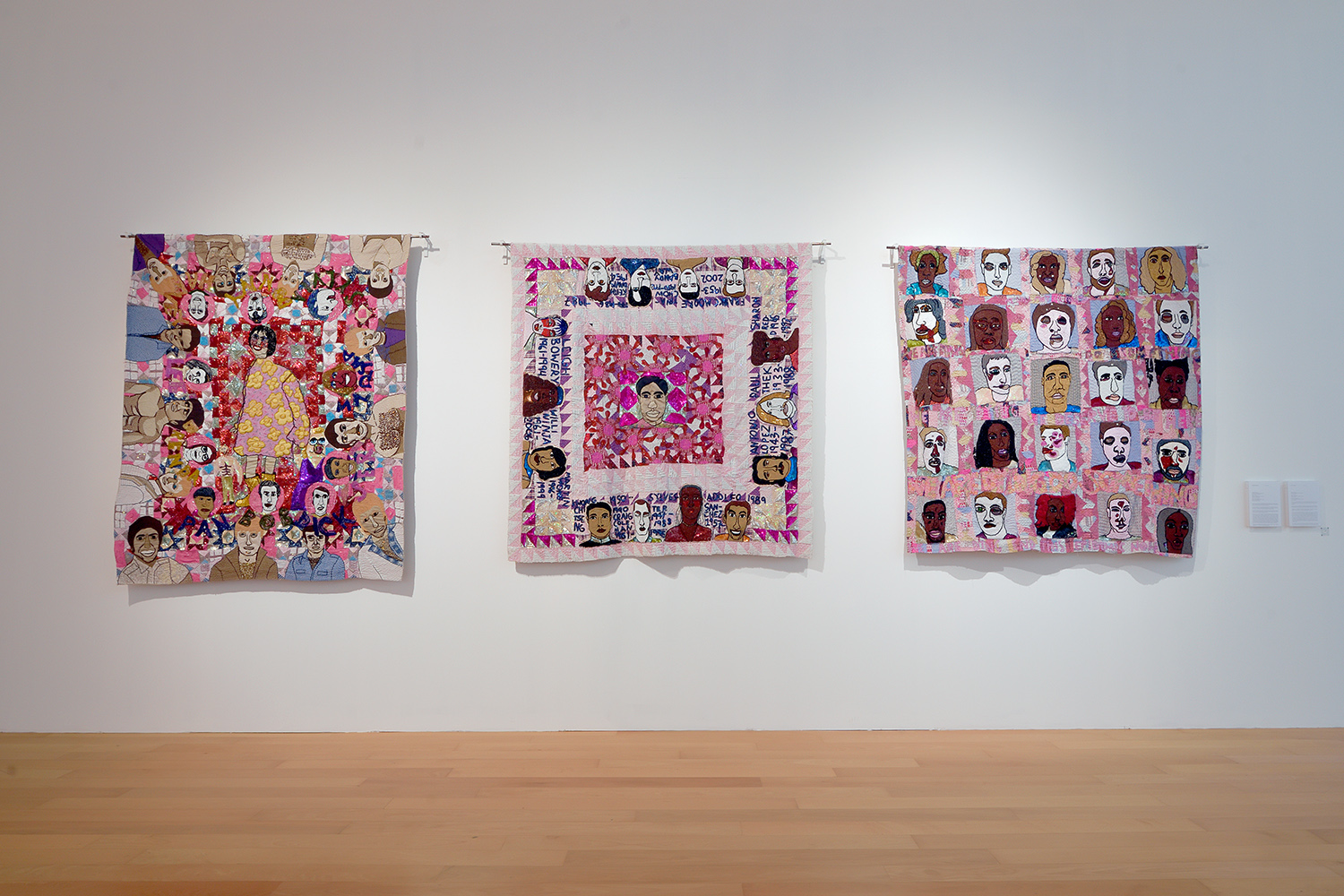 Jakkai Siributr
,
 The Quilt Project
, 2019
|
Image Courtesy of
the artist and Sunpride Foundation