On his interest in the past and reimagining queerness –
"Why wasn't someone painting these people in the '20s? Cecil Beaton was photographing them but that's kind of the only record."
– Hernan Bas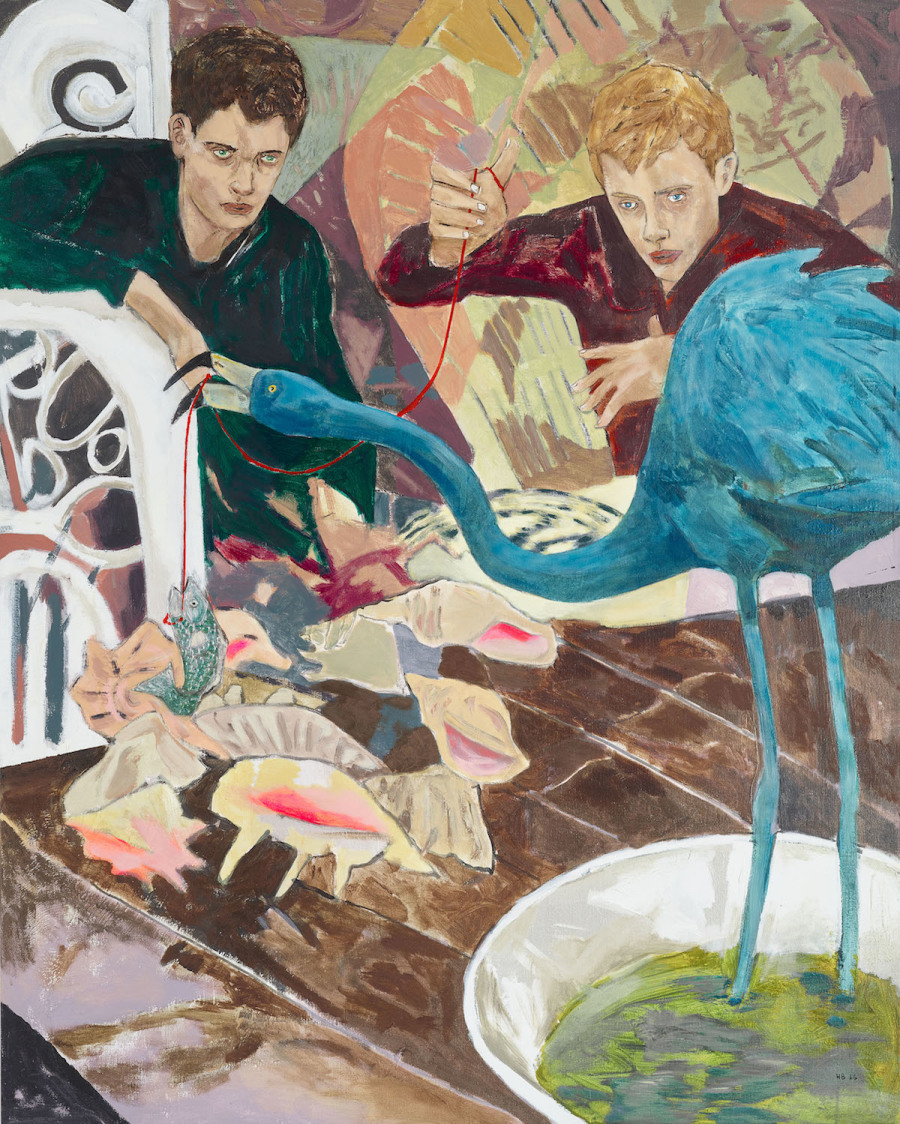 Hernan Bas,
 House Training (South American Blue Flamingo), 2016
| Image
Courtesy of the artist and Lehmann Maupin
Born in 1978 in Miami, Florida, United States, Hernan Bas is a painter, particular in expressionist and highly detailed figurative paintings. Bas began painting at around three or four years old. After grown up, he studied and graduated from the New World School of Arts in Miami in 1996. He also experimented with other mediums included film and photography. He currently lives and works in Detroit, Michigan, United States.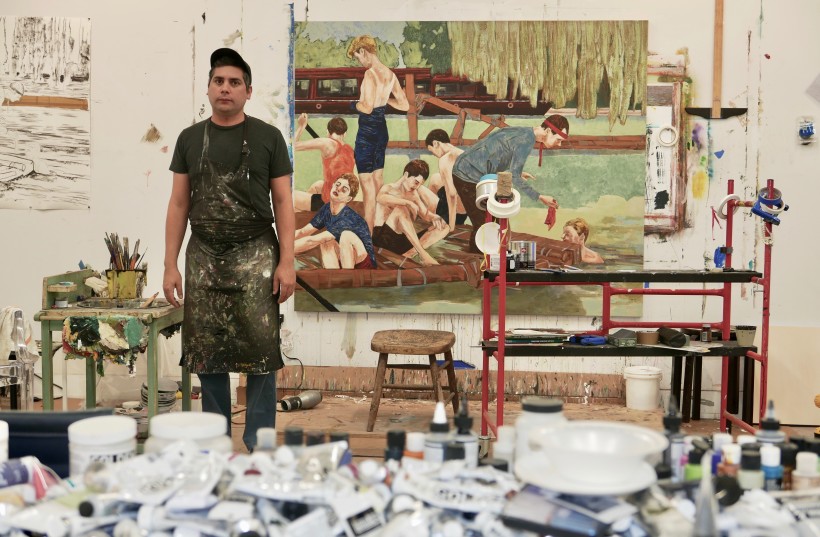 Hernan Bas
 working in his studio
| Image
Courtesy of the artist and 
Victoria Miro
Bas's signature style
Inspired by the late 19th century decadent art and literature with symbolist and decorative style, Bas weaves together stories of adolescent adventures and the paranormal with classical poetry, religious stories, mythology and literature in his paintings. He revisits and reinterprets all the categories of classical painting from a seemingly melancholic but often humorous and witty with homoerotic perspective.His work is also known for the romantic and humorous characteristic and often depicts interiors rendered in rich swatches of color in his paintings.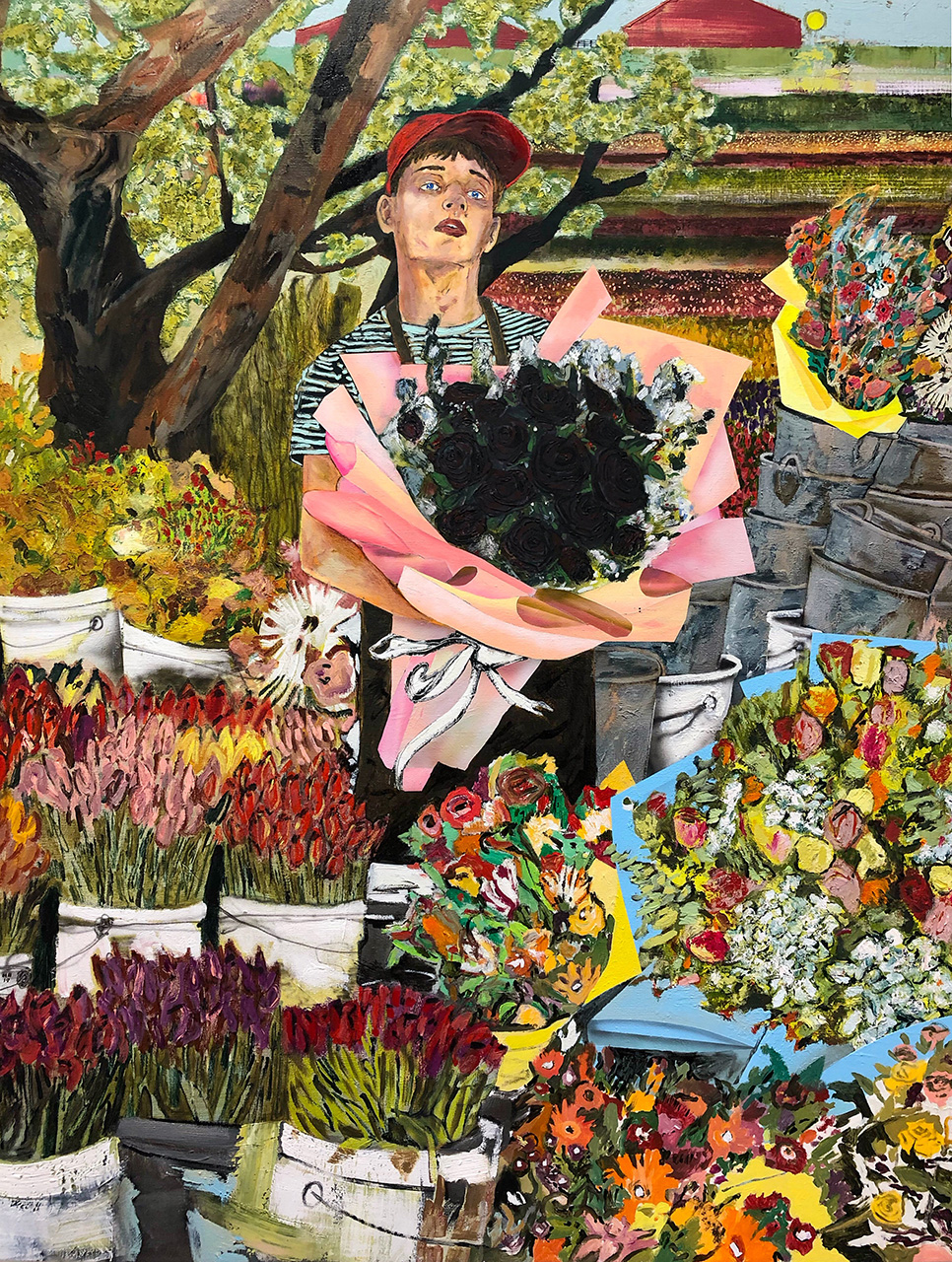 Hernan Bas, Modern Romantic, 2019
| Image
Courtesy of the artist and 
Sunpride F
o
undation
The combination of late 19
th
century literature and paranormal scenarios
Descended from a family of Cuban immigrants, Bas visited between the city of Miami and Ocala, in North Florida. He spent his free time getting lost in the forest with his siblings and having little adventures in Ocala. Meanwhile, for Bas, living in Miami like a town of "X-Files", an American science fiction drama television series. Bas's "spooky childhood", full of UFO and Bigfoot sightings mixed with ghosts in the woods and a bunch of other bizarre occurrences, contributed his interest in the paranormal.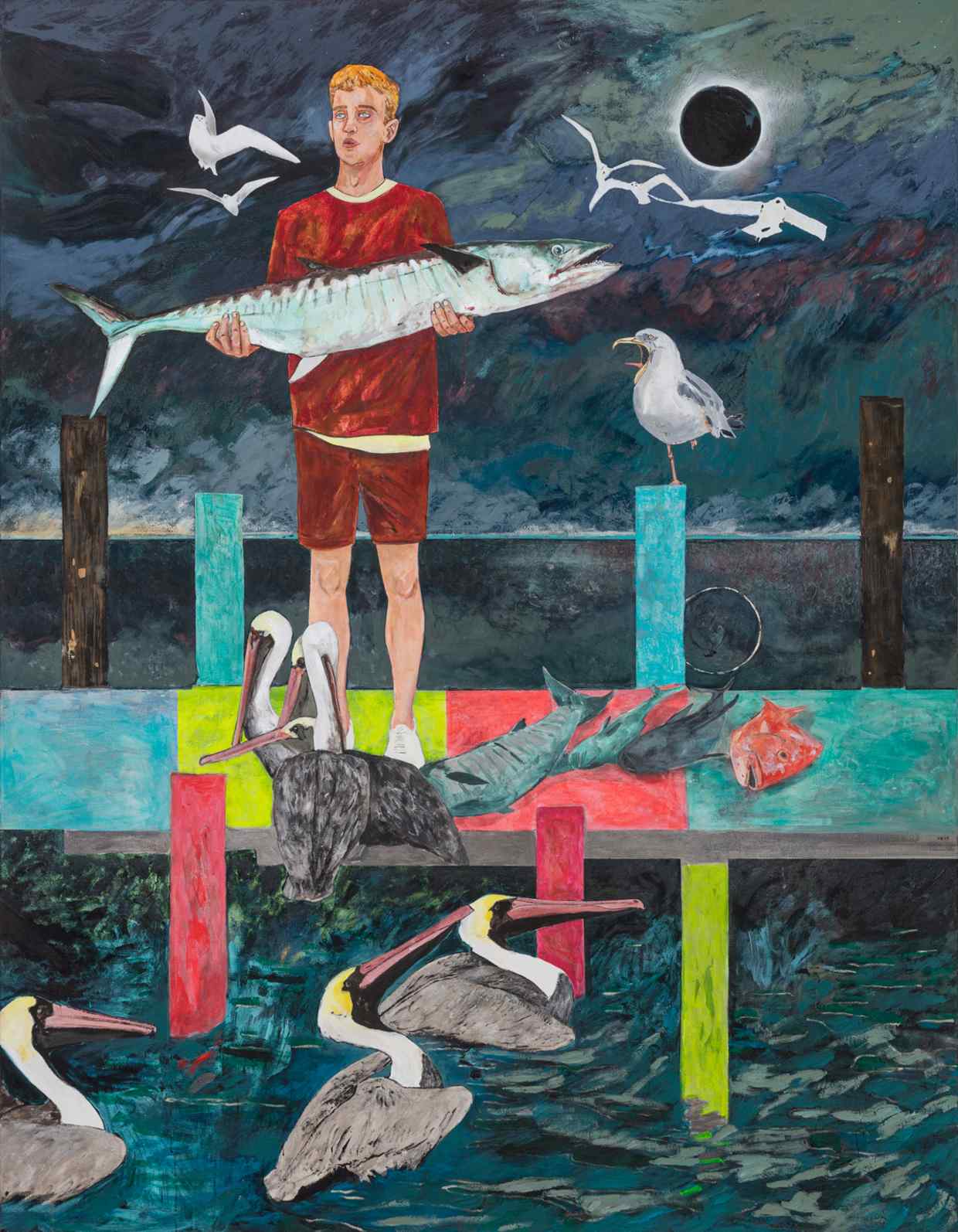 Hernan Bas,
A Moment Eclipsed 1, 2019 |
Image
Courtesy of
the artist and
Lehmann Maupin
With his interest in reading the books in the "Occult" section of the local library and late 19th century literature written by Oscar Wilde, Charles Baudelaire and Joris-Karl Huysman, late 19th century literature merged in paranormal scenarios became his signature style of paintings.
The young men in Bas's paintings
Young men are the main subject in Bas's paintings. Bas referenced a lot of the postures of male models from men's fashion magazines in his early work with his other interest – interiors and decorations. The young protagonists are usually portrayed alone or in small groups within descriptions of pure flânerie. They are in a period of life change from adolescence to adulthood and from boyhood to manhood. This transitional state is regarded as "fag limbo" by Bas. The young man also refers to the iconography of the male dandy, a man in the late 18th and early 19th century Britain who places particular importance upon physical appearance, refined languageand leisurely hobbies.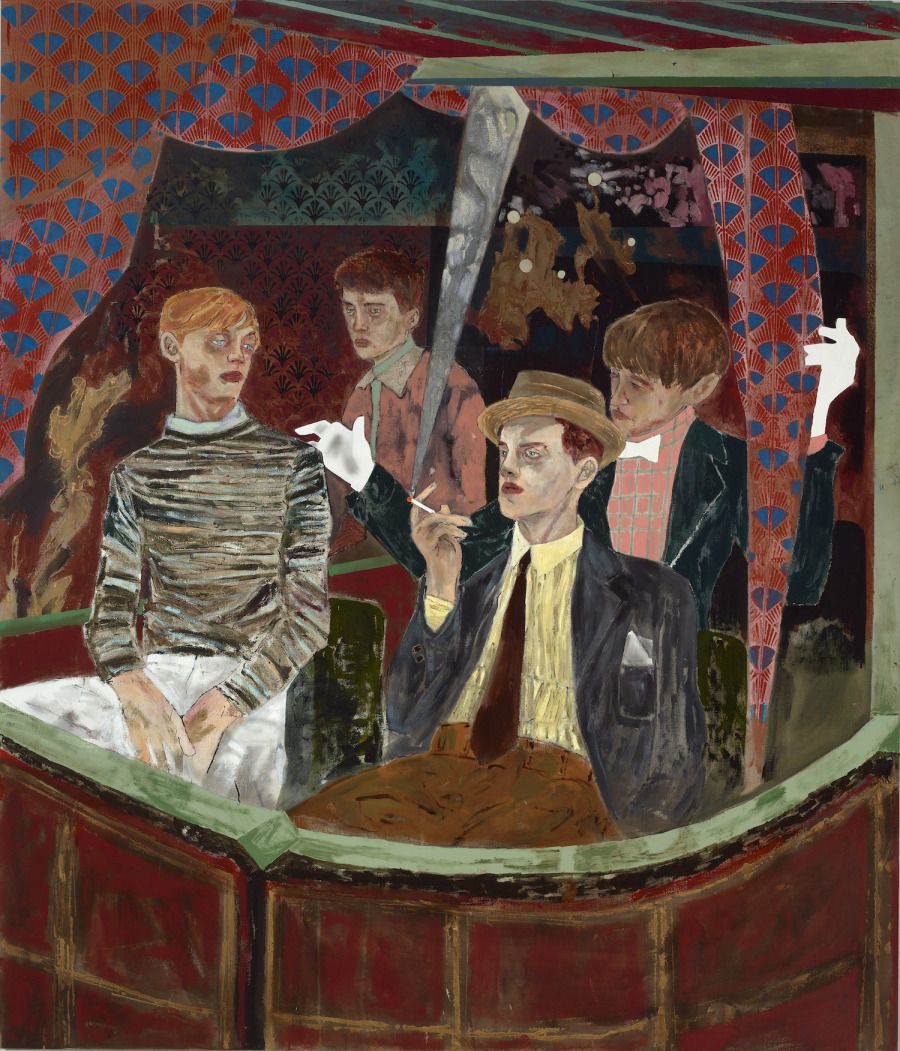 Hernan Bas,
The haunters of first nights, 2016
|
Image
Courtesy of
the artist and
Lehmann Maupin
Bas put the young men in the paranormal scenarios, developing the connection between the paranormal and how people in general perceive about homosexuality as "insane stuff". For Bas, it is his effort to rewrite queer history by his paintings as there was no one to create this kind of painting style in the 20s, instead of using photography to document homosexuality.