"They may seem to have disappeared from history, but their lives, in fact, have influenced ours enormously and remain important today."— Kang Seung Lee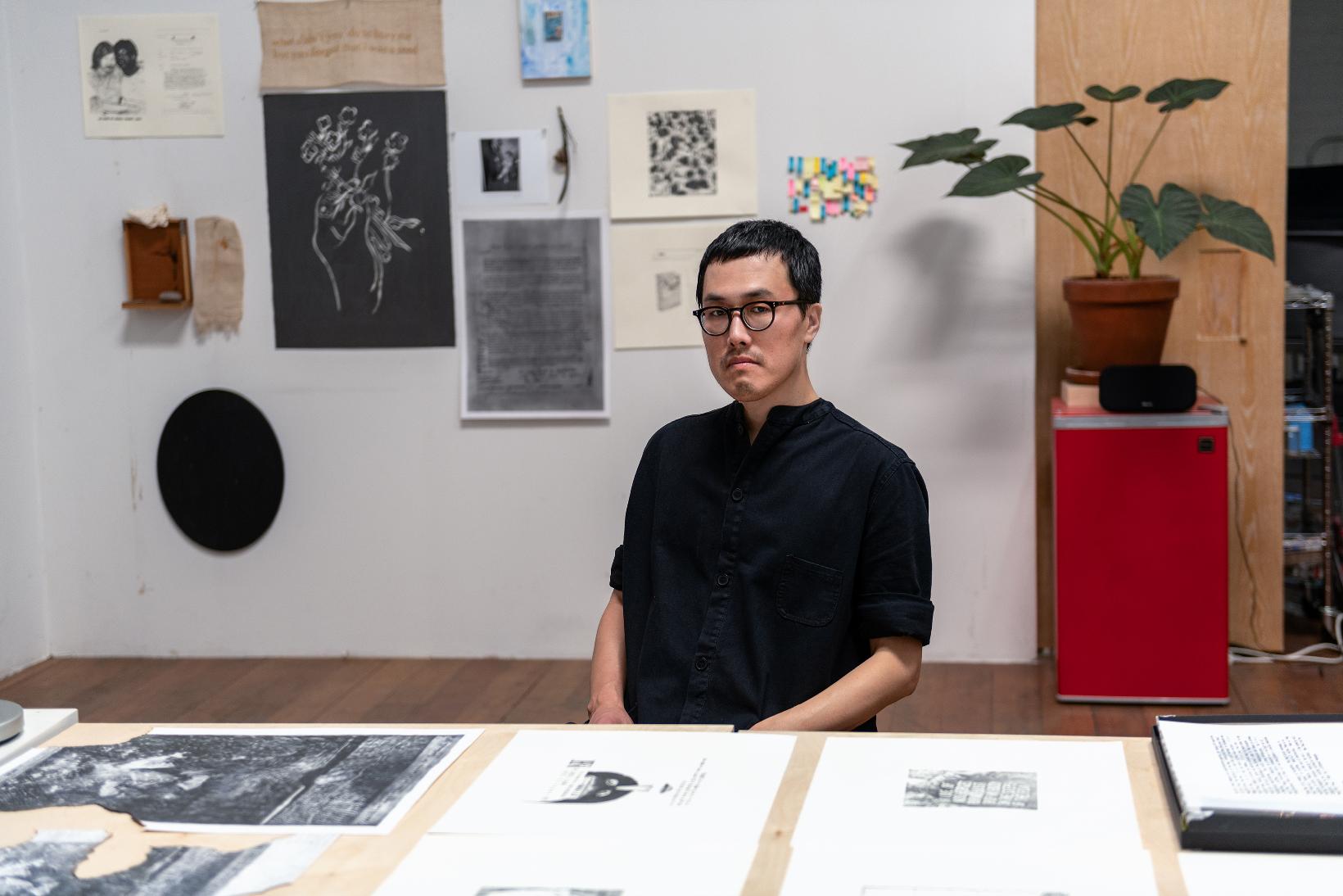 Kang Seung Lee|
Image courtesy of the artist and Gallery Hyundai
Kang Seung Lee (b. 1978, Seoul, South Korea; lives and works in Los Angeles) is a multidisciplinary artist, whose works in multiple media such as graphite and colored pencil drawings, tracing, embroidery, collecting, wall installations. Centering under-recognized or marginalized narratives, the intersection of history and visual culture is Lee's emphasis. By researching and repositioning various queer archives and collections, Lee connects distinct geographies and experiences to forge new sites of knowledge. Frequently engaging the legacy of transnational queer histories, particularly as they intersect with art history, Lee also often collaborates with artists and activists from diverse communities by organizing projects that reflect values of participation, education and shared experience of art.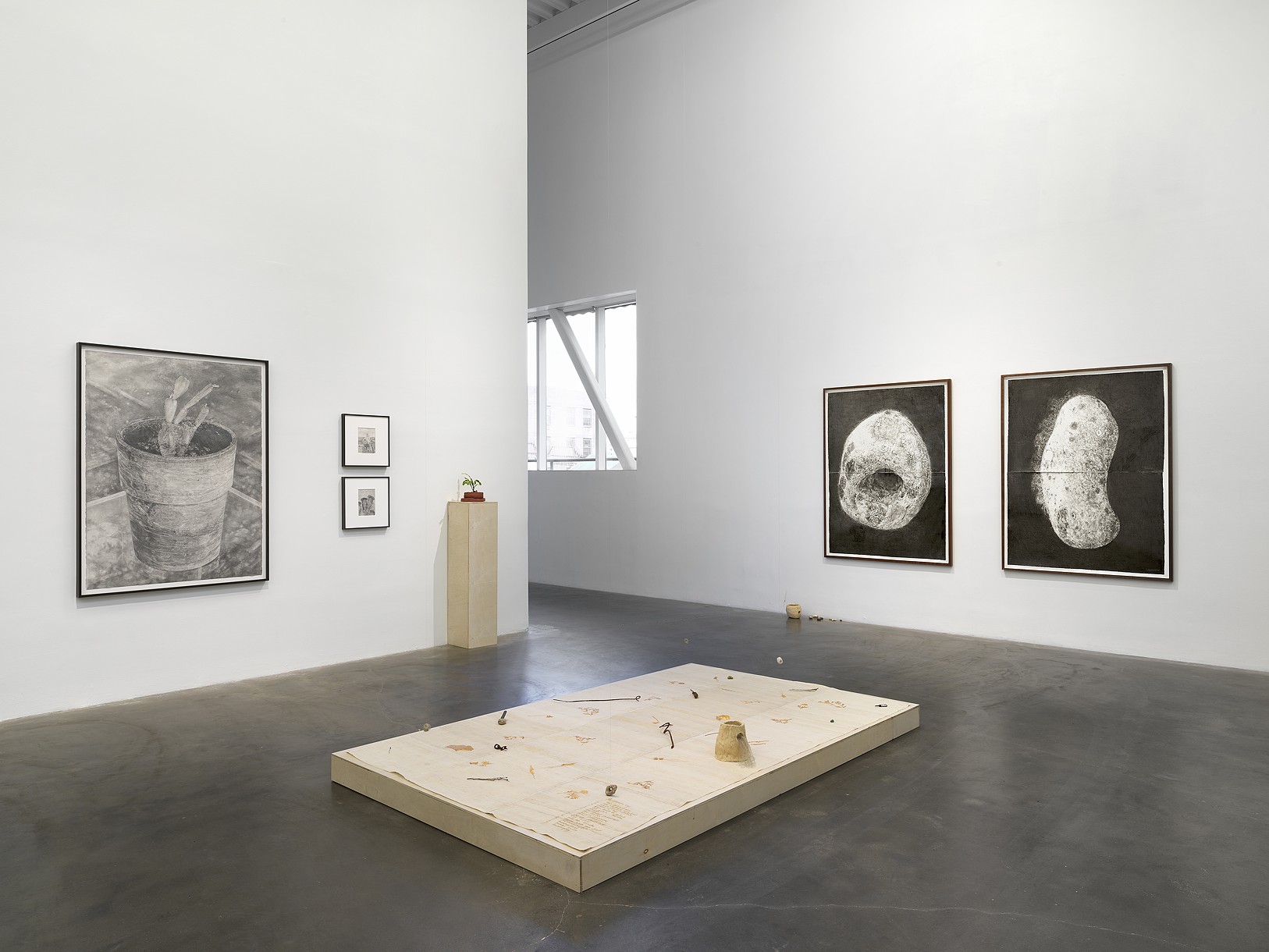 Kang Seung Lee's work at the exhibition "Soft Water Hard Stone", the fifth New Museum Triennial at the New Museum, New York, 2021
|
Image courtesy of the artist, Dario Lasagni and the New Museum, New York
Received an MFA from the California Institute of the Arts in 2015, Lee is a recipient of MacDowell Fellowship (2022); California Community Foundation Fellowship (2019); Rema Hort Mann Foundation Grant (2018); and Artpace San Antonio International Artist-in-Residence program (2017). His recent projects include exhibitions at 2021 New Museum Triennial, New York (2021); 13th Gwangju Biennial, Gwnagju (2021); MASS MoCA, North Adams (2021); Gallery Hyundai, Seoul (2021); Commonwealth and Council, Los Angeles (2021); National Museum of Modern and Contemporary Art, Seoul (2020). Lee's work is in the collections of Solomon R. Guggenheim Museum, New York; Los Angeles County Museum of Art, Los Angeles; National Museum of Modern and Contemporary Art, Korea.
Lee's interests on archives
Lee's body of work frequently engages in the legacy of queer histories, enacting a queer historicity surrounding the legacy of AIDS. The subjects of his previous projects include Tseng Kwong Chi, Peter Hujar, Martin Wong, Derek Jarman, Goh Choo San, Robert Mapplethorpe and Joon-soo Oh.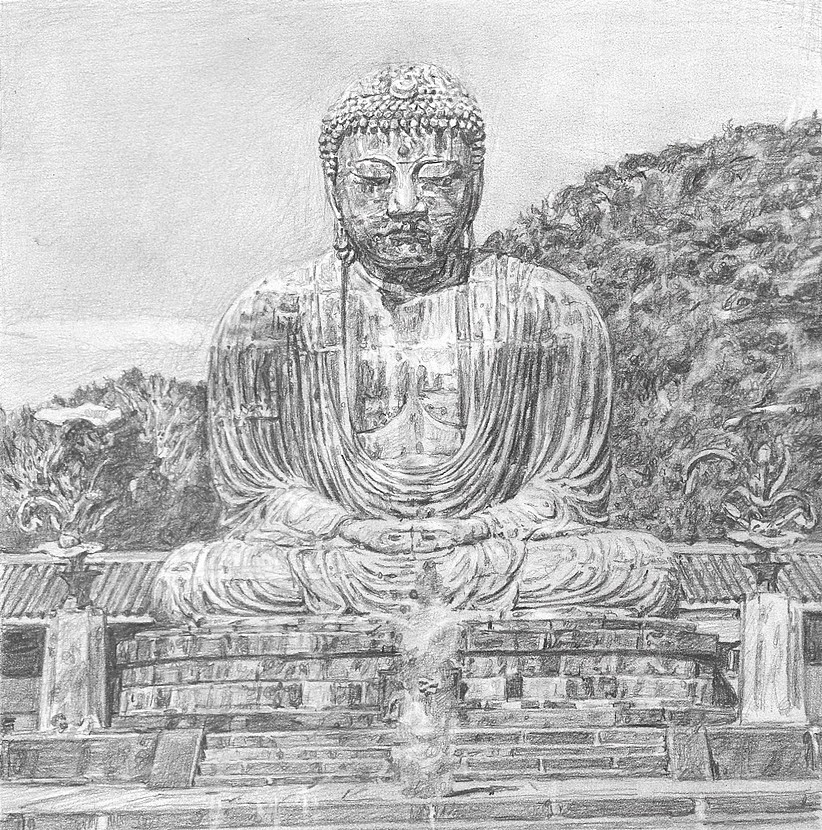 Kang Seung Lee,
Untitled (Tseng Kwong Chi 'Kamakura, Japan – Buddha'), 2020 | Image courtesy of the artist and Sunpride Foundation
"I think my interests on archives came from the frustration with the lack of representation of queer people in the media that I felt during my childhood in Korea. In that sense, my mining of queer archive reflects the desire to be connected and be part of a lineage of history. I believe, whether we realize or not, we all are the sum of everything that existed before us, and it is important to question the erasure of others who came before and who remain unseen. Ultimately my work is about the power of legacy. In other words, what kind of a future can we build with what we rediscovered from the archives?"
Lee's graphite re-drawings of photographs
Lee rewrites the history of marginalized people through his graphite drawings, collecting materials on the marginalized that rarely exist in the mainstream historical narrative. Lee selected photographs made in the 70s and 80s and reproduced each in graphite. The figure is a central theme of the resulting collection of drawings, which Lee in turn reproduced as medium and large-scale prints and other objects, in that the body is the inextricable conveyance of Lee's concerns.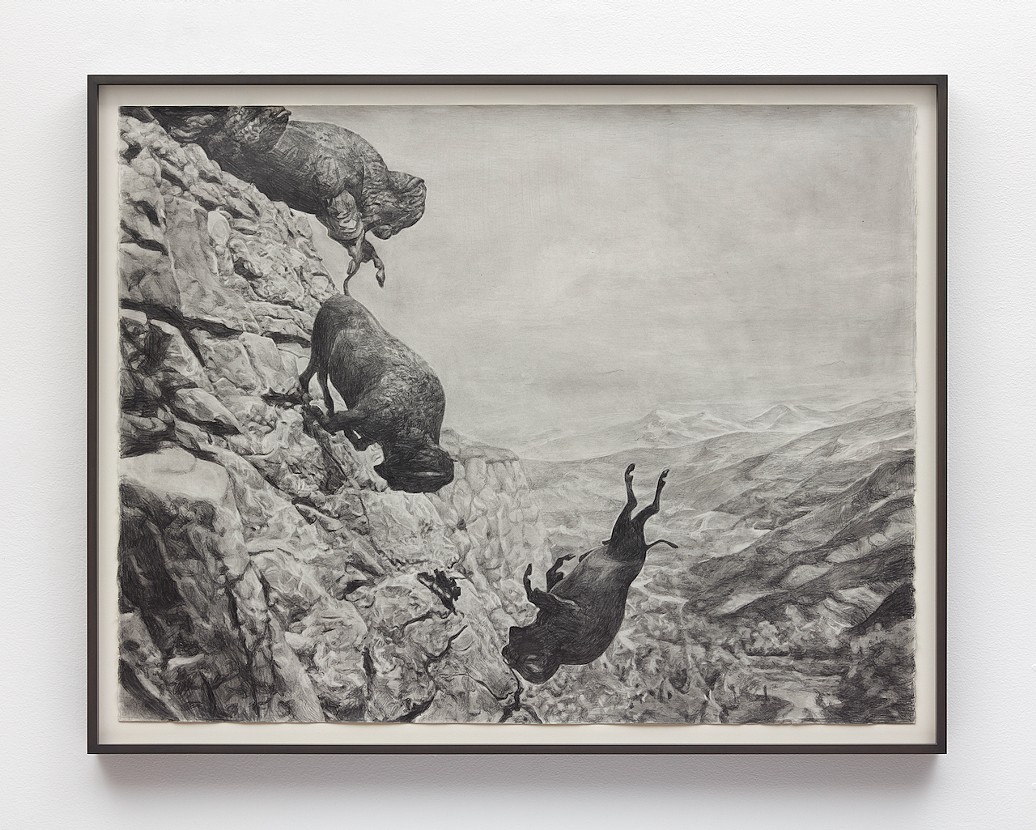 Kang Seung Lee,
Untitled (David Wojnarowicz 'Buffalo'), 2020 |
Image courtesy of the artist and Sunpride Foundation
For Lee, his interest in drawing is an embodiment of the image through the labor of reproduction. He values the highly labor-intensive process, considering labor a medium that helps build a relationship between the artist and previous generations.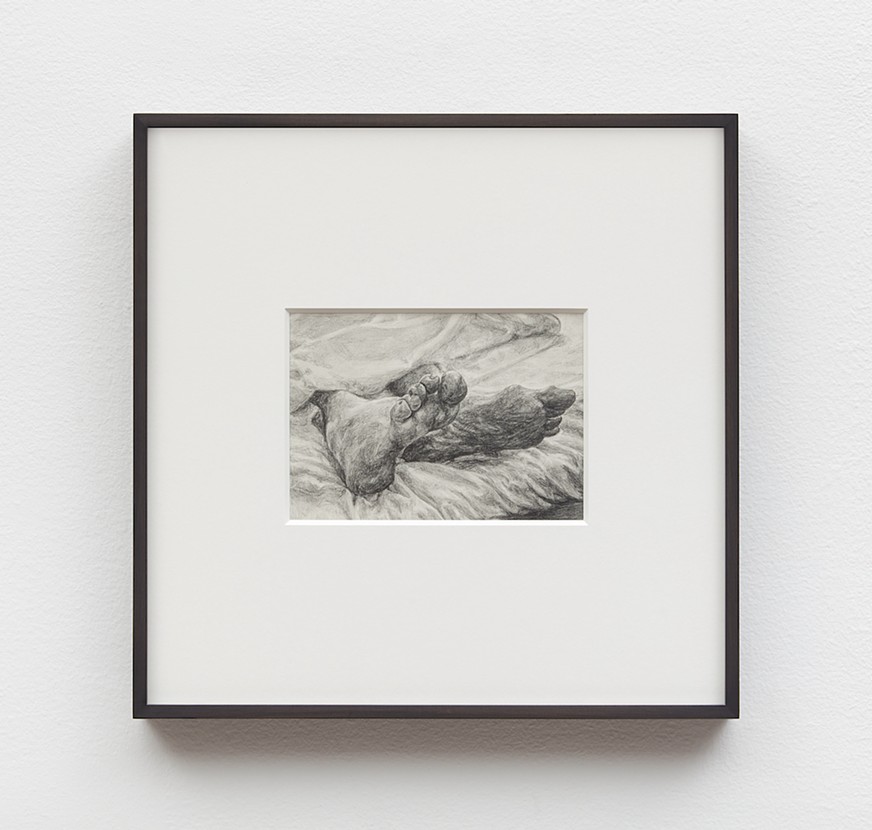 Kang Seung Lee,
Untitled (David Wojnarowicz, Peter Hujar's Feet, 1988), 2020 |
Image courtesy of the artist and Sunpride Foundation
"Labor is quite an important part of my work as an artist who deals with history. Labor and time invested in my work are a way to embody someone's history. I believe power is imbued in my work through the process".