"Being asked to create a piece centered around queer Asian characters became a dauntingly personal journey for me. I grew up with a deficit of queer Asian visibility on-screen along with the frequent stigmatization and devaluing of Asian male bodies in Western visual culture. I wanted to unpack these issues while also crafting a story that I felt enriched our collective imagination of what queer Asian male love, sex and intimacy could aspire to be." — Andrew Thomas Huang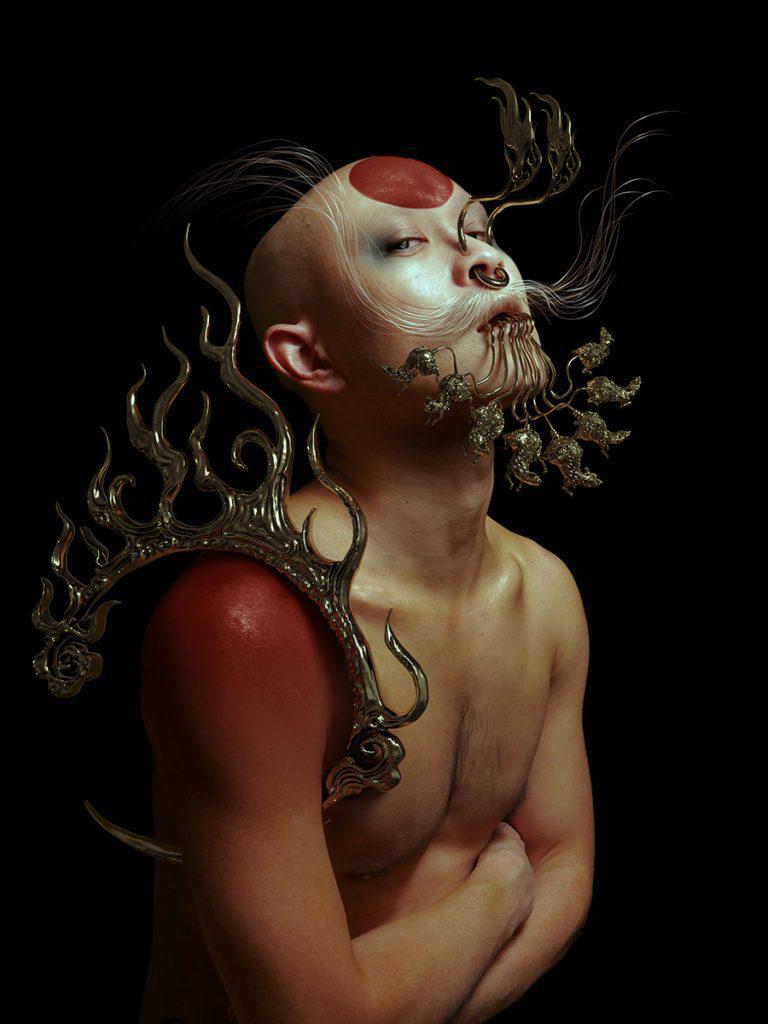 Andrew Thomas Huang's self portrait | Image courtesy of the artist
Grew up in Los Angeles, Andrew Thomas Huang is a Chinese American filmmaker and visual artist known for his music videos. Graduated with a degree in Fine Art and Animation from the University of Southern California, Huang is working at the intersection of tradition, spirituality, non-Western imaginary, queerness, and digital fantasies and technical possibilities, exploring alternative modes of storytelling to create lush, mythic worlds.
Inspired by his Chinese heritage, queer Asian mythology and folklore, Huang's first feature film "Tiger Girl" in 2017 has received support from Film Independent, SFFILM, Cinereach and the Sundance Institute.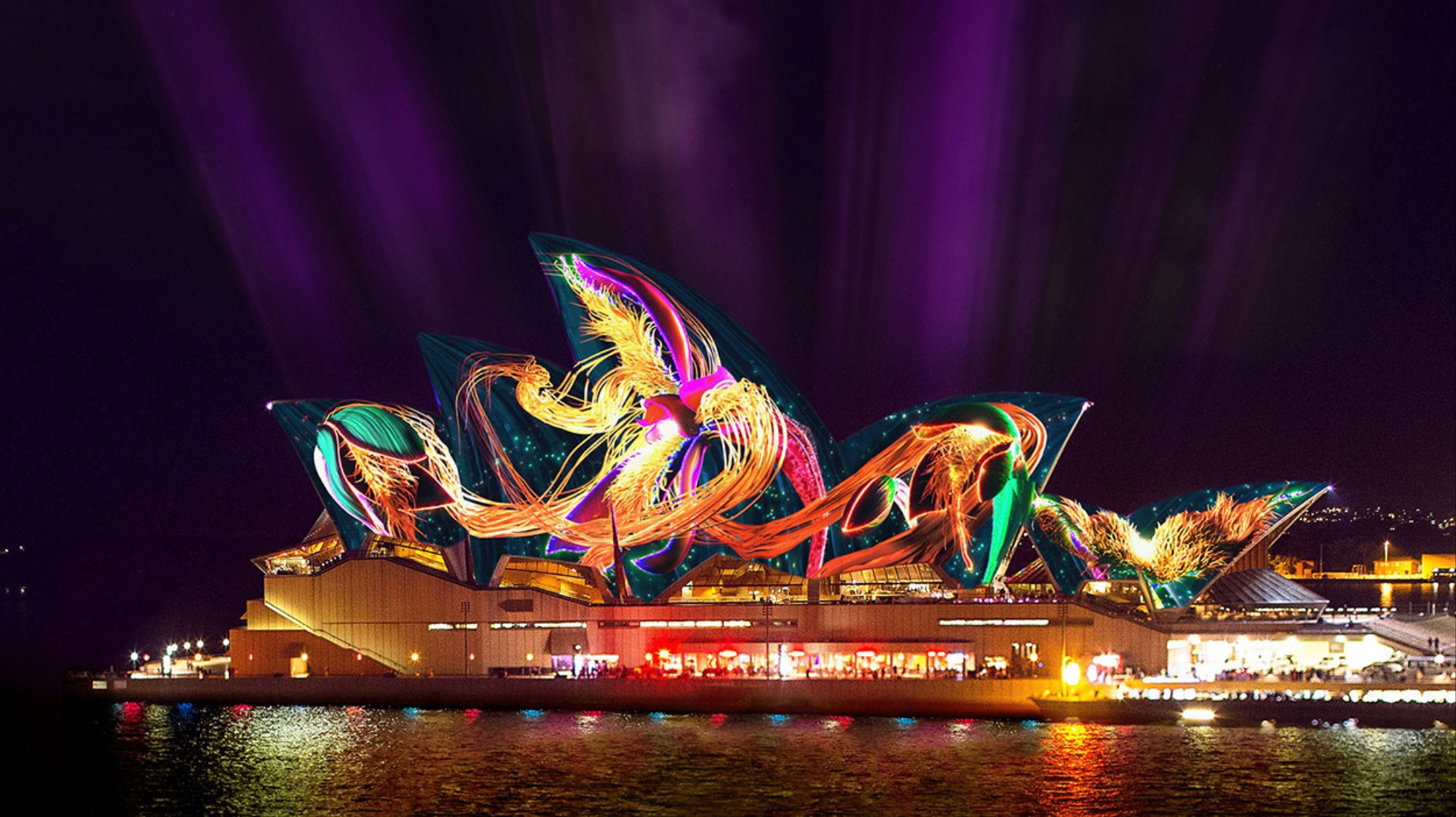 Andrew Thomas Huang, "Austral Flora Ballet", Vivid Sydney, the Sydney Opera House, 2019 | Image courtesy of the artist, Vivid Sydney and the Sydney Opera House
Huang has also directed Grammy-nominated music videos for Icelandic artist Bjork, Radiohead's Thom Yorke and FKA Twigs among others. Serving as creative director for Bjork's VR exhibition Bjork Digital, Huang created multiple immersive experiences for the pioneering traveling installation. His video work has been exhibited at The Museum of Modern Art, NYC; MoMA PS1; The Sydney Opera House, Sydney; The Barbican Centre, London; and the Museum of Contemporary Art, Los Angeles.
"Queer Morphologies"
Huang is interested in the idea of "Queer Morphologies" as the idea of queerness inviting him to question the human-animal dichotomy which is not just beyond male-female but what is beyond human-nonhuman. "While searching for an underlying theme in my work, I keep running into the idea of hybridity. Whether it's cultural or sexual hybridity of my characters, or visual hybridity between live action and visual effects, I am interested in the creation of characters that straddle multiple worlds."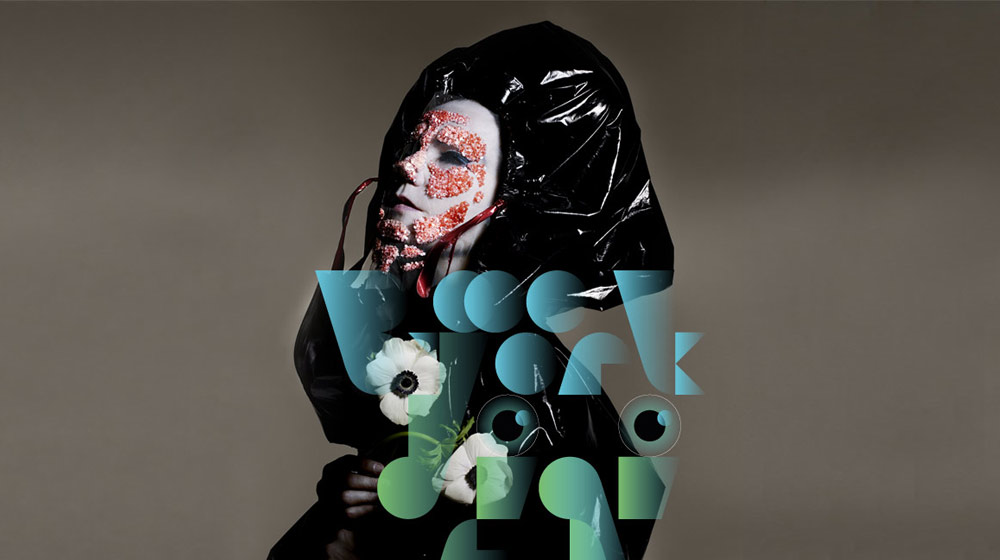 The exhibition Björk Digital, Centre de Cultura Contemporània de Barcelona, 2017 | Image courtesy of the artist and Centre de Cultura Contemporània de Barcelona
Huang is also fascinated with fairytales and myths about transformation. "We have to fill in the blanks of history and the unknown with our imagination. Detailed research combined with the imaginary is the perfect recipe for work that feels simultaneously timeless and contemporary in my humble opinion." With his queer and racial identity, and the inspiration by the movie Star Wars in his childhood, Huang is more related to the aliens. So that this kind of storytelling is more interesting, powerful, truthful, and expansive to his experience.
"Rabbit God, I'm most proud of on a personal level"
"Kiss Of the Rabbit God" is Huang's first fictional narrative short film addressing his queerness and his Asian identity, which is Nowness-commissioned project creating a series called "Defined Sex" in 2019.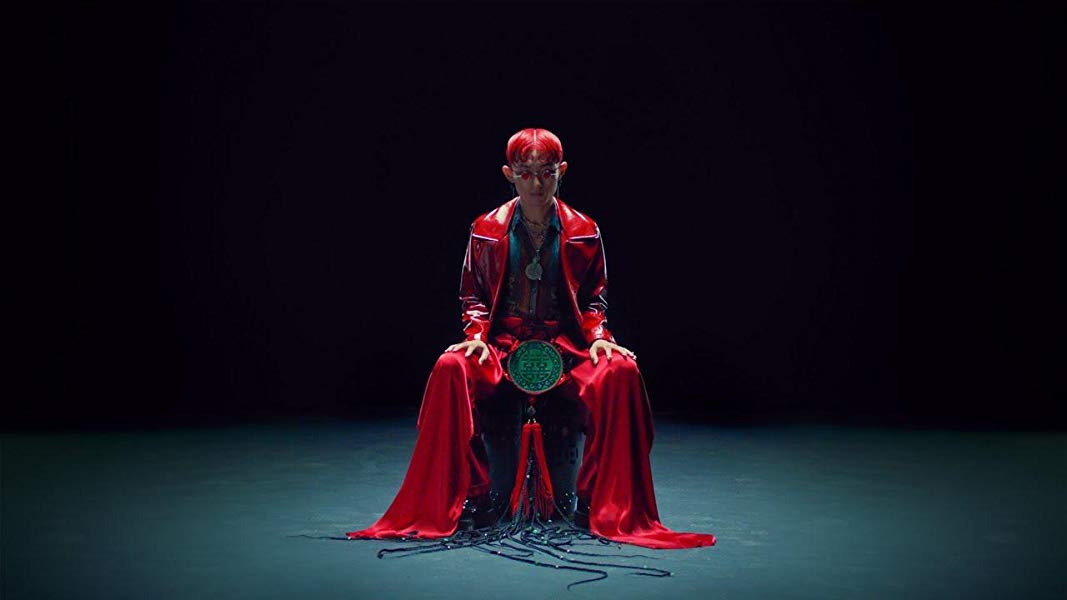 Andrew Thomas Huang, "Kiss of the Rabbit God" (film still), 2019 | Image courtesy of the artist and Sunpride Foundation
"The story of the main character was embodying many of my insecurities and hang ups around sex and sexuality that I had growing up. And so to put him on screen was a public confession. And the adornment of the Rabbit God with red hair and flashy jewellery was a way of asserting that gay Asian men can be beautiful and powerful too. Having grown up in a white, straight western environment, that statement felt radical at the time."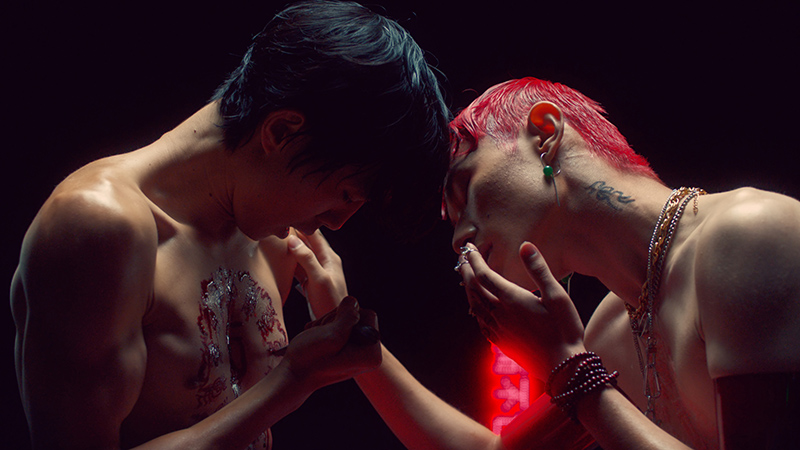 Andrew Thomas Huang, "Kiss of the Rabbit God" (film still), 2019 | Image courtesy of the artist and Sunpride Foundation
In this film, the18th century Qing dynasty god sparks a journey of sexual awakening and self-discovery in a closeted Chinese-American restaurant worker. The Qing dynasty myth of Tu'er Shen (the Rabbit God) traces the story of a Fujianese soldier who was executed for professing his love to another man. The ruler of the underworld decided that since Tu'er Shen's crime was one of love, the soldier would be ordained as the Rabbit God, the patron deity of gay love.