"I lived with some drag queens so I photographed drag queens. I never decided that drag queens formed a subject that I had to photograph. The work was always a direct offshoot of my life. I have a need to remember everything. The photography comes from that need. Photography provides the material for this diary." — Nan Goldin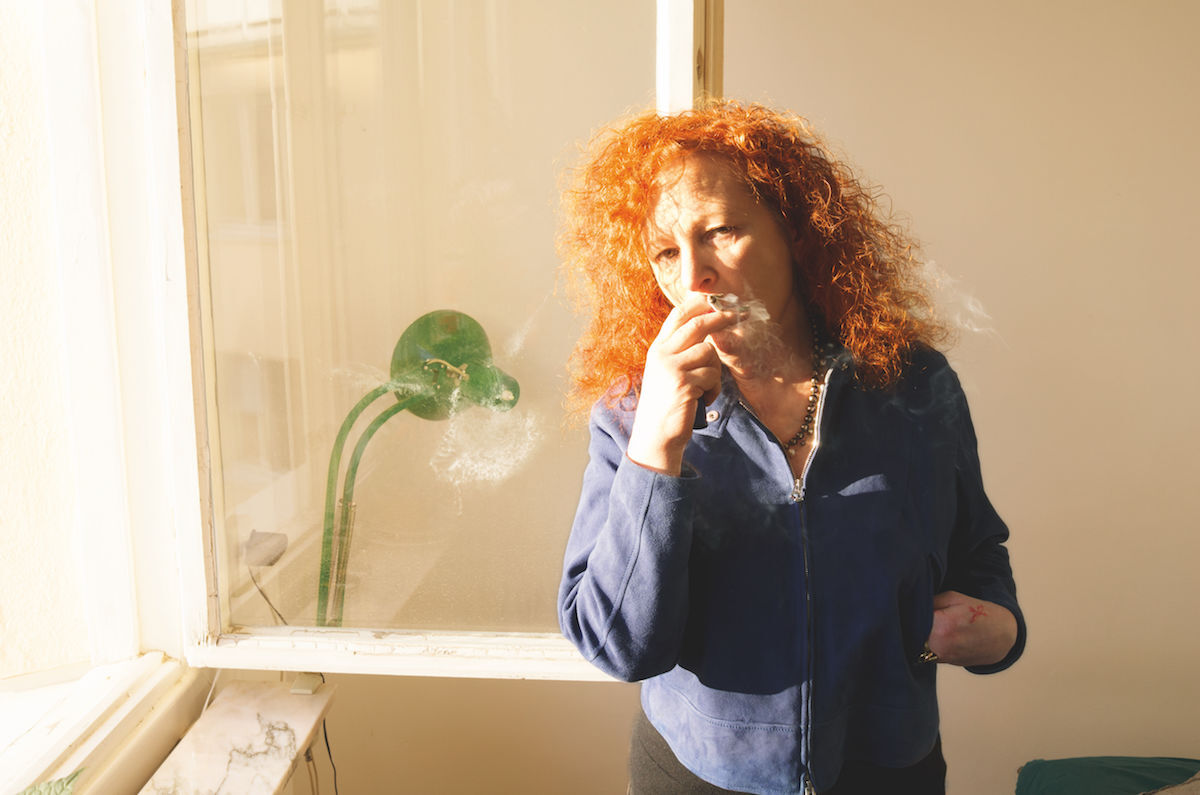 Nan Goldin, Self-portrait smoking, Simon's house, Stockholm, 2013 | Image courtesy of the artist and Marian Goodman Gallery
Born in 1953 in Washington, DC and grew up in Boston, MA, Nan Goldin is an American photographer known for her deeply personal and candid portraitureexploring LGBT bodies, moments of intimacy, the HIV crisis, and the opioid epidemic.The major motivation of Goldin's work is an obsession with memory. Goldin became a serious photographer when she started drinking as she wanted to remember all the details of her experiences. A large part of her work is about the quality of the relationship between Goldin and the person that she is photographing. Her work acts as public visual diary expanding with the input of other people from its subjective, self-referential roots which is almost collaboration.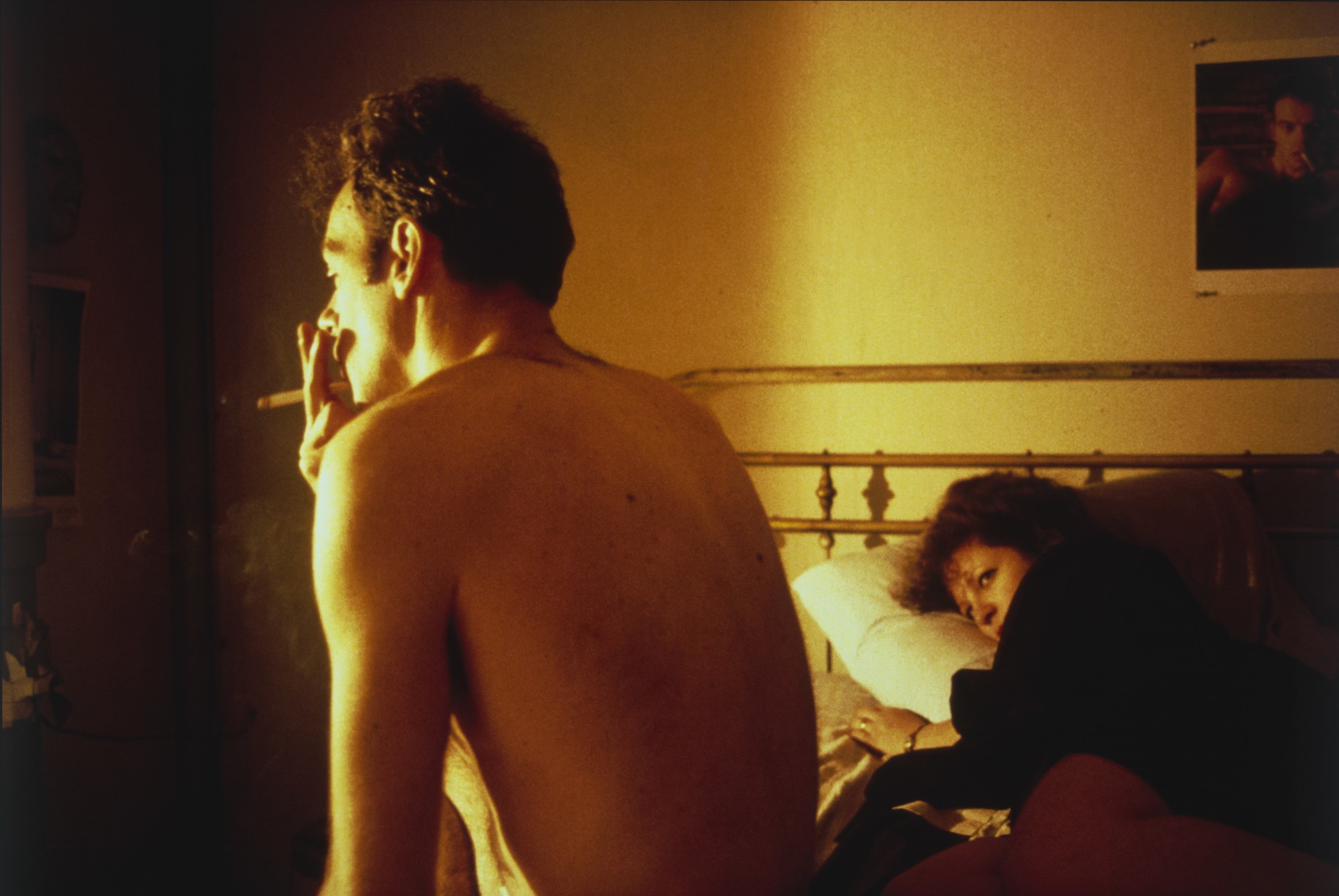 Nan Goldin, The Ballad of Sexual Dependency
—
Nan and Brian in Bed, 1983 | Image courtesy of the artist
Goldin had early exposure to tense family relationships, sexuality and suicide. When she was 11, her older sister committed suicide. "This was in 1965, when teenage suicide was a taboo subject. I was very close to my sister and aware of some of the forces that led her to choose suicide. I saw the role that her sexuality and its repression played in her destruction."
Struggling with her sister's death, Goldin left home and enrolled at the Satya Community School in Lincoln at the age of 15. After given her first camera by a Satya staff member in 1968, Goldin used the camera and photography to cherish her relationships with those she photographed. She also found the camera as a useful political tool to inform the public about important issues silenced in America.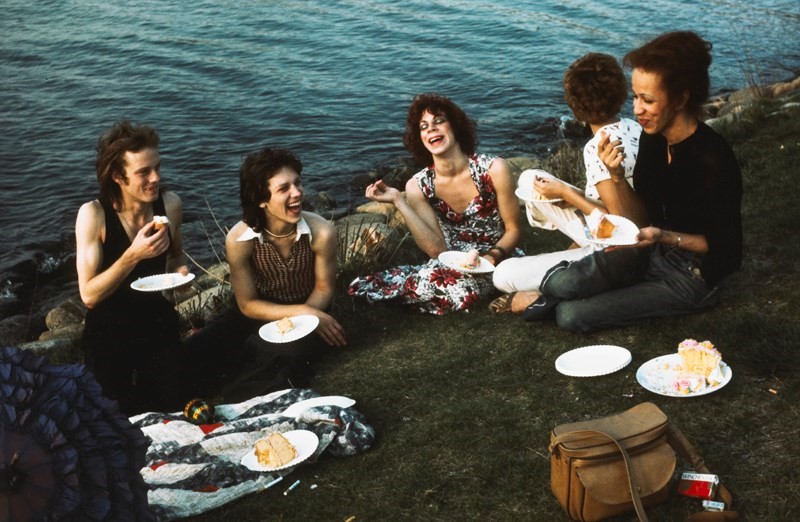 Nan Goldin, Picnic on the Esplanade, Boston, 1973 | Image courtesy of
the artist,
The Museum of Contemporary Art, Los Angeles
and
The Nimoy Family Foundation
Goldin's early work focuses on the images of drag queens. In 1972, she moved in with a group of drag queens in Boston, starting photographing queer and transsexual communities. In 1977, during her studies in the School of the Museum of Fine Arts in Boston, Goldin started taking intimate portraits of her close friends presented in a slideshow format in New York City. This later form the basis of her most well-known project "The Ballad of Sexual Dependency", continued working throughout the next two decades, and expanded the project to include photographs taken during her travels in Europe.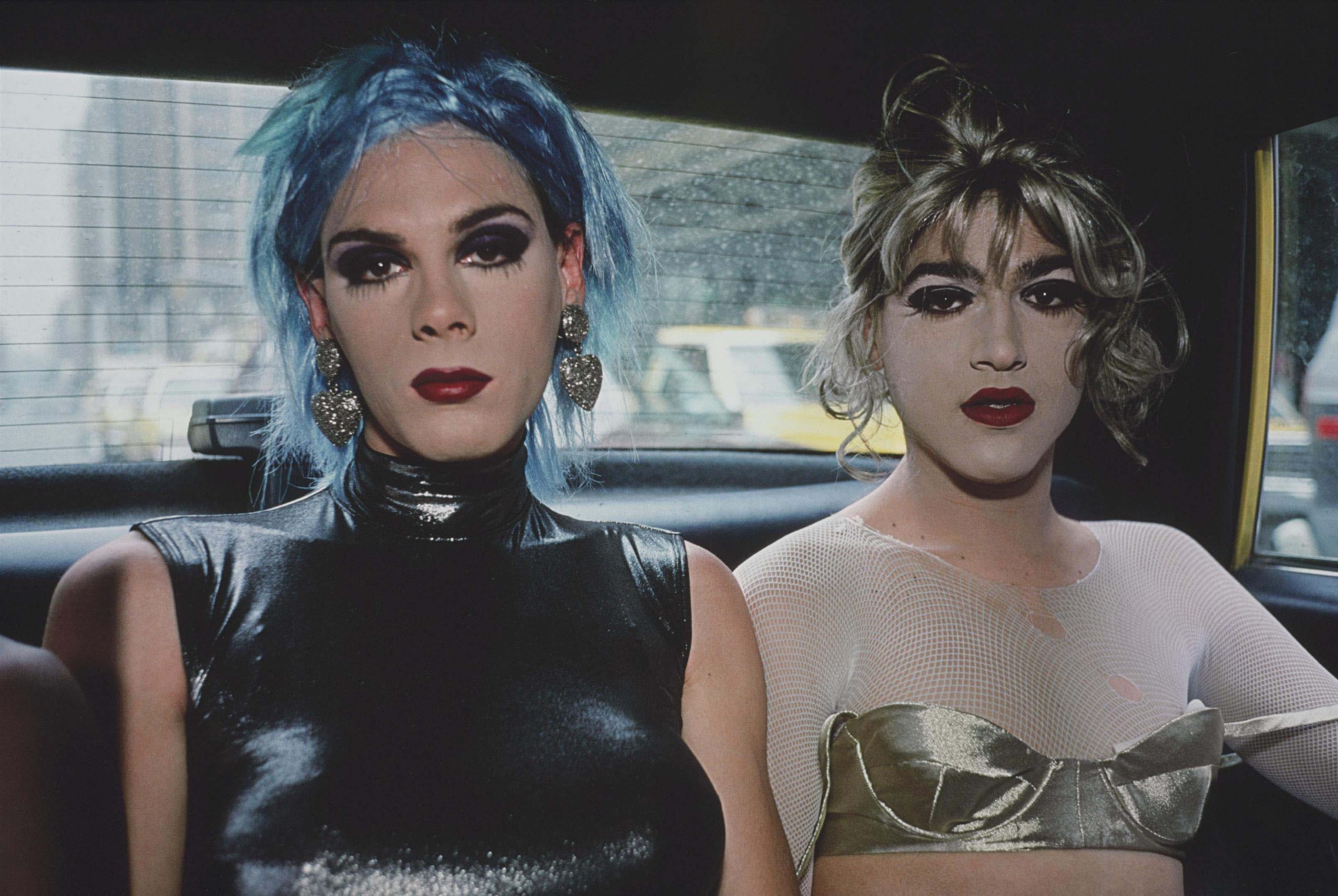 Nan Goldin, The Ballad of Sexual Dependency — Jimmy Paulette & Misty in the taxi, NYC, 1991 | Image courtesy of the artist
In the 1990s, Goldin began to document the effect of the AIDS epidemic as she experienced the deaths of many of her close friends, and relocated to Berlin where she published "A Double Life" with David Armstrong and the first edition of "The Other Side". In 2018, Goldin and her colleagues founded P.A.I.N. (Prescription Addiction Intervention Now), a direct action group advocating for addiction treatment and education in the mounting opioid crisis. In 2000, she moved to Paris where she was invited to create site-specific works at the Louvre and Versailles.
Her works are held in the collections of The Museum of Modern Art in New York, the Tate Modern in London, the Museum of Contemporary Art in Los Angeles, and the Centre Georges Pompidou in Paris.
"The Other Side" marked Goldin's first forays into photography
"From my first night at The Other Side – the drag queen bar in Boston in the 70s – I came to life. I fell in love with one of the queens and within a few months moved in with Ivy and another friend. I was eighteen and felt like I was a queen too. Completely devoted to my friends, they became my whole world. Part of my worship of them involved photographing them. I wanted to pay homage, to show them how beautiful they were."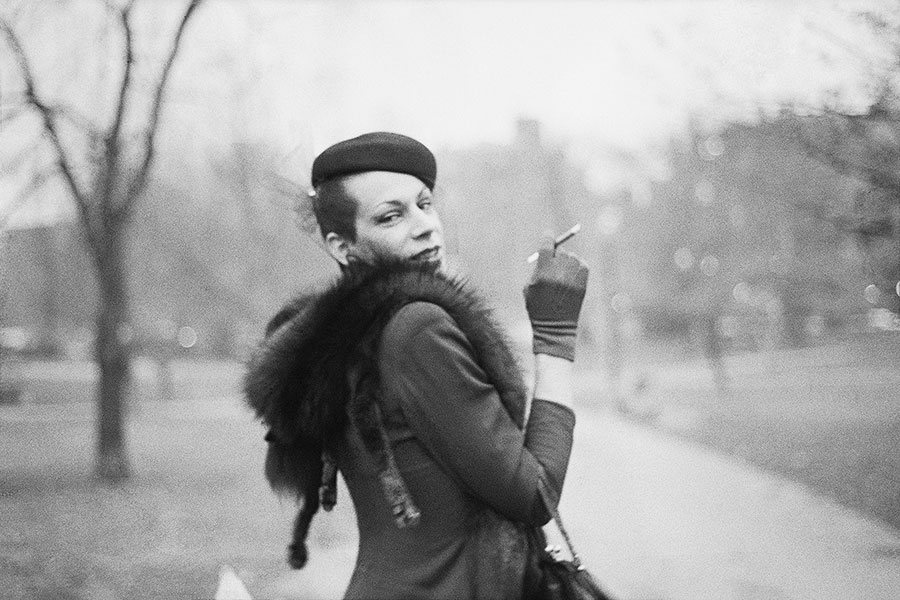 Nan Goldin, Ivy on the way to Newbury St., Boston Garden, Boston, 1973 | Image courtesy of the artist and Marian Goodman Gallery
Goldin's photobook "The Other Side" was originally published in 1993 and re-printed by Steidl in 2020, chronicling Goldin's years of living with a group of drag queens in Boston in the 70s and New York in the 80s, as well as her 90s exploration of drag scenes across the globe. Goldin admires people who can recreate themselves and manifest their fantasies publicly. Her desire was to show them as a third gender, as another sexual option, a gender option, with a lot of respect and love.

Nan Goldin,
Christmas at The Other Side, Boston, 1972 | Image courtesy of the artist and Sunpride Foundation