"Intimacy is important in my artworks. And not only intimacy between the audience and the artworks, but also between myself and the material. Some artists spend 15 years studying colour. I've spent most of my life studying animals and plants; they are my medium." — Trevor Yeung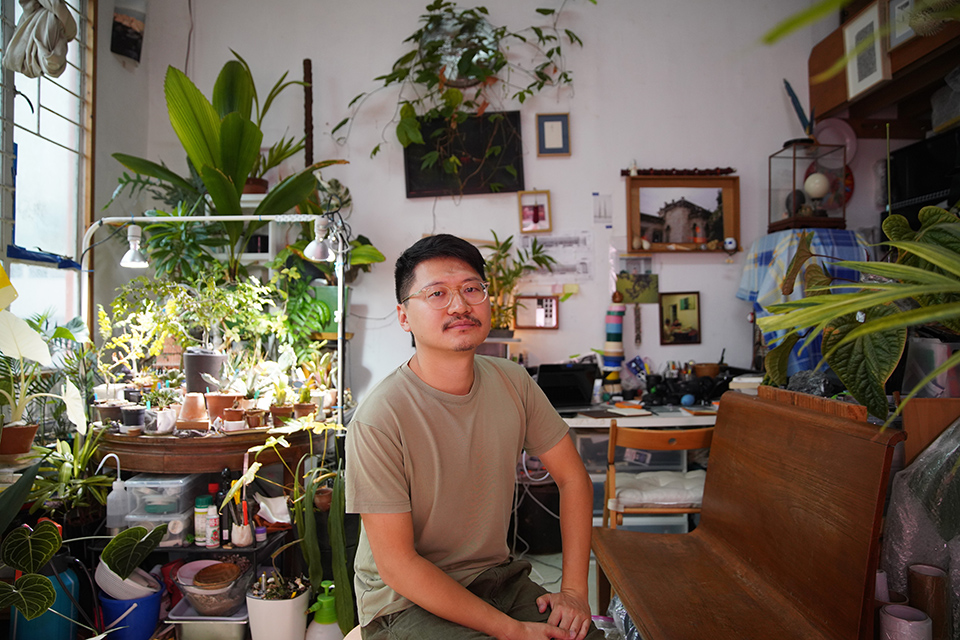 Trevor Yeung | Image courtesy of the artist and South China Morning Post
Born in 1988 in Guangdong Province, China, Trevor Yeung is known for his distinctive use of natural bodies—natural animal and plant bodies—as metaphors, referencing the emancipation of everyday aspirations towards human relationships. He does not use phenomena from the natural world as metaphors in a romantic tradition, rather he projects emotional and intellectual scenarios on biological substitutes, which he manipulates and alters with a full acceptance of the artificiality of nature.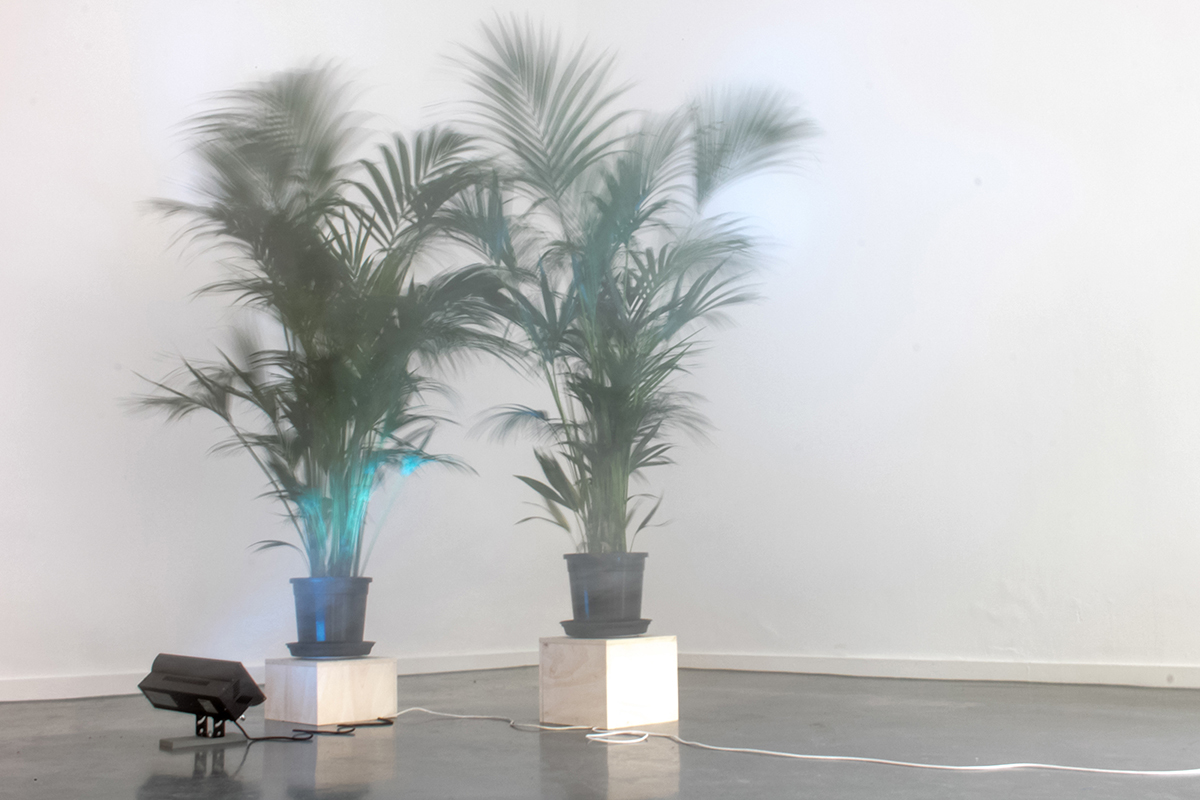 Trevor Yeung, Mr. Butterflies, the exhibition Seven Gentlemen, 2012 | Image courtesy of the artist
Graduated from the Academy of Visual Arts at Hong Kong Baptist University in 2010, Yeung currently lives and works in Hong Kong. Ranging from image-based works to large-scale installations, the experiences of failures and imperfections are the artist's main driving force in creating artworks. As Yeung obsessed with structures and systems, different scales of systems created for allowing him to exert control upon living beings, including plants, animals, as well as spectators. The worlds he created with their own logic, one that is only vaguely allowing the logic of objects, animals, or plants he uses to function undeterred, imposing his own rules and parameters and staging dramatic scenarios that are intimately connected to his own experiences from the human world.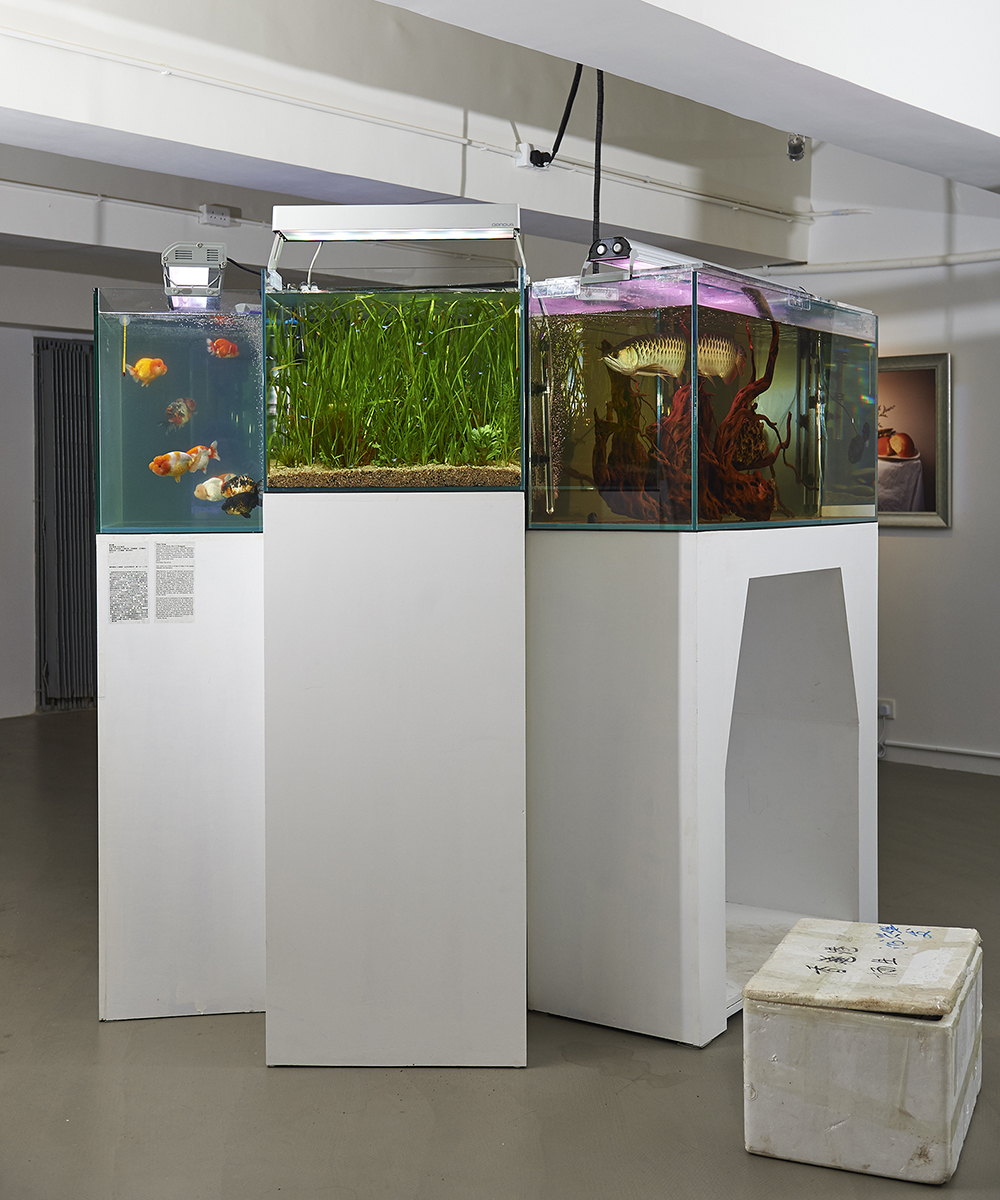 Trevor Yeung, Live in Hong Kong, Born in Dongguan, 2015 | Image courtesy of the artist
Yeung has participated in biennials and exhibitions including Jameel Arts Center (Dubai, 2022), Tai Kwun (Hong Kong, 2021);  the Stiftung Skulpturenpark Köln (Cologne, Germany, 2020); "la biennale de Lyon 2019" (Lyon, France, 2019);  UCCA Dune (Beidaihe, China, 2018-2019); the 16th International Architecture Biennale (Venice, Italy, 2018); the 38th EVA International Biennale (Limerick, Ireland, 2018); the 4th Dhaka Art Summit (Dhaka, Bangladesh, 2018); Culture Center (Gwangju, South Korea, 2017); Para Site (Hong Kong, 2017); 4A Centre for Contemporary Asian Art (Australia, 2016); OCAT (Shenzhen, China, 2016); Osthaus Museum (Hagen, Germany, 2015); and the 10th Shanghai Biennale (China, 2014). His work is collected by Musée d'Art Moderne de Paris, Kadist Art Foundation and M+ Museum (Hong Kong).
Plants help Yeung connect better with humans
Yeung describes himself as both shy and socially awkward. His plants help him connect better with humans and as a part of Yeung's art. There are around 200 plants in his studio. His plant collection started with a Venus Flytrap at college. "When I moved to university, I started to collect plants and found they were easier to handle. I was at Hong Kong Baptist University. It was good because they didn't require students to pick a major, so I could choose what I wanted to focus on. At this point, I started to include plants in my work."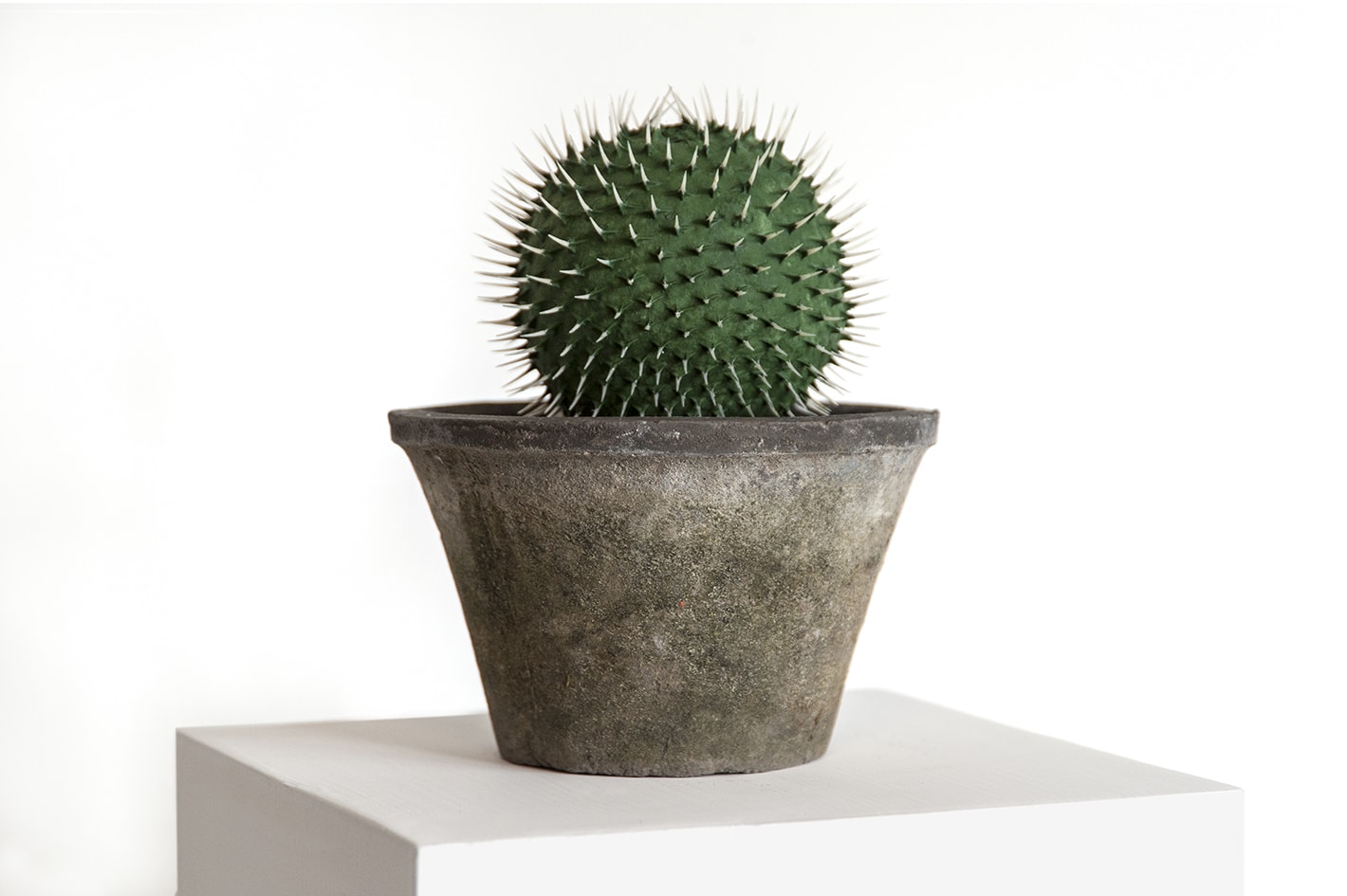 Trevor Yeung, Cacti (10.2 cm), 2016 | Image courtesy of the artist and Blindspot Gallery
Yeung cultivated his interest further through collecting rare palms and cacti included an Azekium Valdezii, the world's slowest-growing cactus that grows no more than 3mm per year. For nearly 10 years, he has been making installations that combine living vegetation with his photography and sculptures. Through one of his works the Cacti series, specimens of fugu that are rendered in the form of plants, Yeung questions the nature of objects and the meaning of appearance, satirising people's selective understanding and their numbness towards the mundane.
Trevor Yeung, Pull it together, 2022 | Image courtesy of the artist
, Blindspot Gallery
and Sunpride Foundation
"Sleepy Bed", a photo series capturing the intimacy between Yeung and strangers with whom he shared the same hostel bedroom. Some of the portraits have been intertwined with engravings, using abstracted forms to connect with these bodies. The engraved pattern on the male bodies for Yeung is the same way of understanding the structure of both human body and natural body.  "The relationship with the plant, in fact, it has its world, you have your world. We feel what the plant feels. In fact, it is imagined. Just as you look at a person, you unilaterally imagine his character."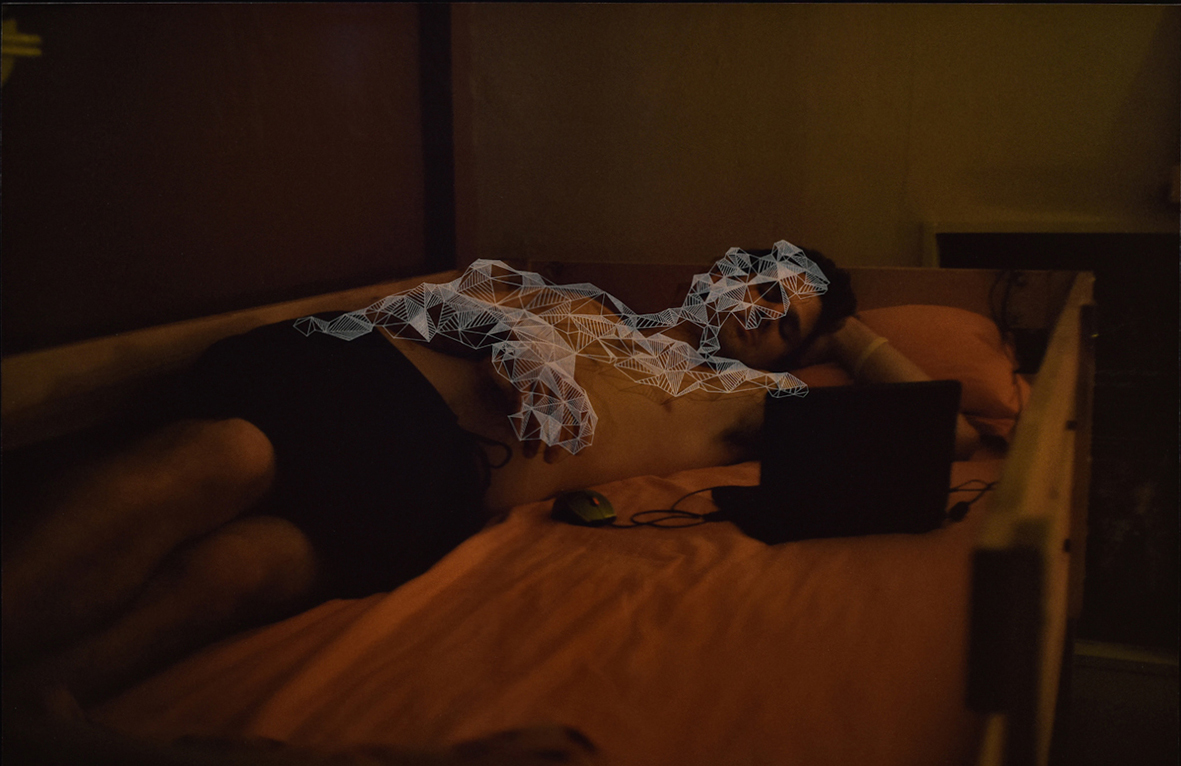 Trevor Yeung, Sleepy Bed (Singapore Hostel 2), 2014 | Image courtesy of the artist
and Blindspot Gallery
Step back and observe
— Yeung's way to deal with human relationships
"When I do an installation, I am focused on how to manage a space, and create an atmosphere." Yeung's exhibitions stage a situation that offers the audience visual metaphors about the development of human relationships, in which psychological impulses are heightened.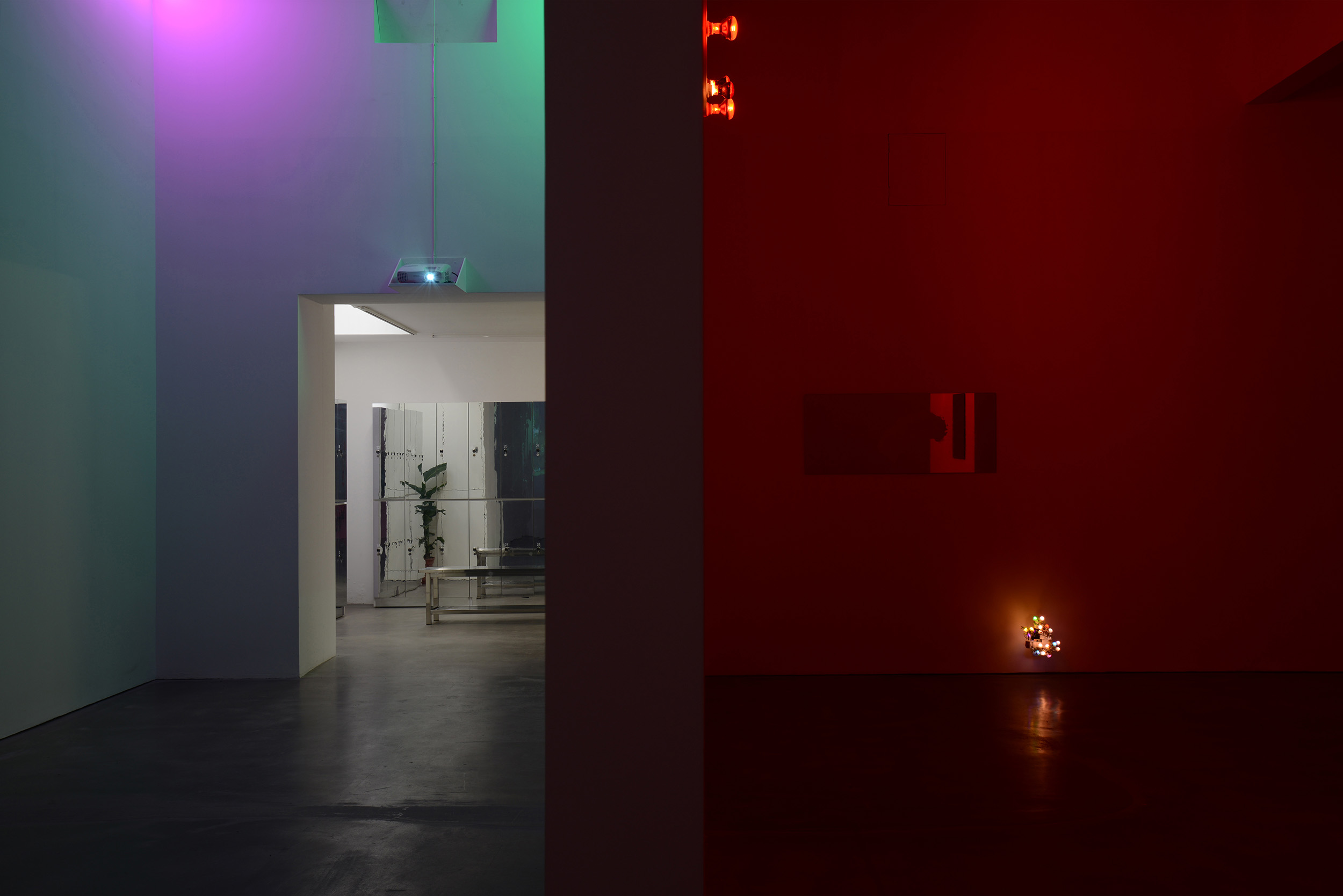 Trevor Yeung, exhibition view of "The dark room that is not dark" in
Magician Space, 2017 | Image courtesy of the artist and Magician Space
"I often feel like I don't know how to deal with human relationships. The only thing I can do is to take a step back and observe first, like observing animals and plants. And maybe language later. It's a comfortable state for me, and it allows me to avoid embarrassment."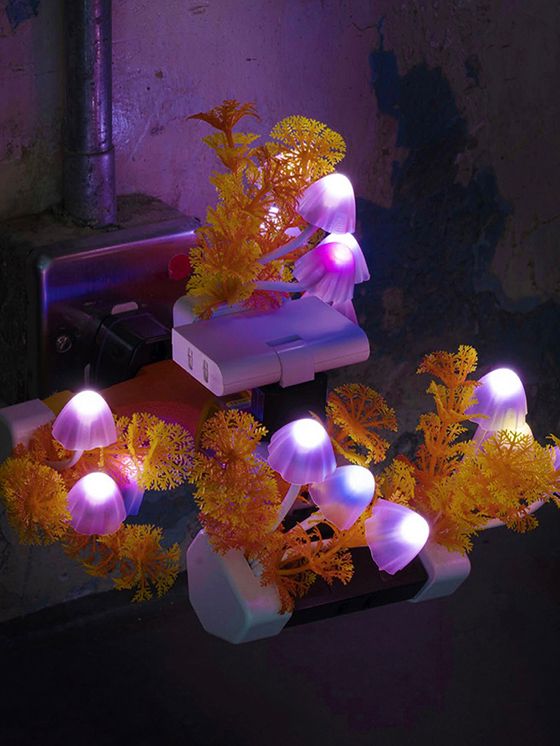 Trevor Yeung,
Night Mushroom Colon (Five), 2021 |
Image courtesy of the artist
,
Blindspot Gallery
and Sunpride Foundation
"Night Mushroom Colon" combines electrical converters and nightlights, giving out a stealthy bioluminescence that suggests a secretive realm. The work inhabiting dark corners is unlikely to perturb a sleepy walker. These mushrooms thrive in fecundity and reproduce through polyamorous converters and tempting colours. Their casual disinterest to human hegemony and agency provides a viable alternative for multispecies entanglement and survival.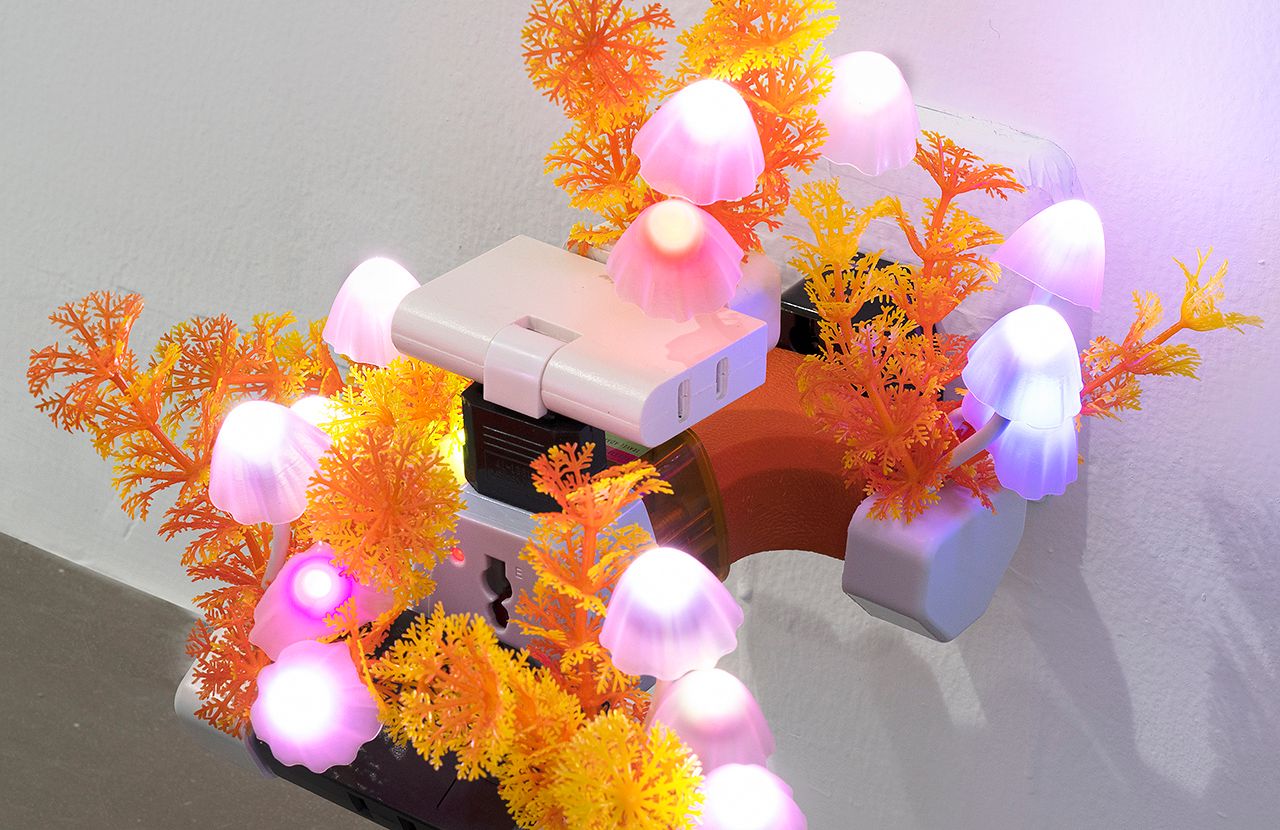 Trevor Yeung,
Night Mushroom Colon (Five), 2021 |
Image courtesy of the artist
,
Blindspot Gallery
and Sunpride Foundation
Since his mixed-media work "Night mushroom colon (Six) shown in the exhibition "The darkroom that is not dark" in Magician Space in 2017, the series of "Night Mushroom Colon" have been ongoing in Yeung's various exhibitions.