"My home and the images I was exposed to influenced my desire and made me the person I am today, in releasing that history and releasing those archives, I can influence my future; I can understand how to change."
— Guanyu Xu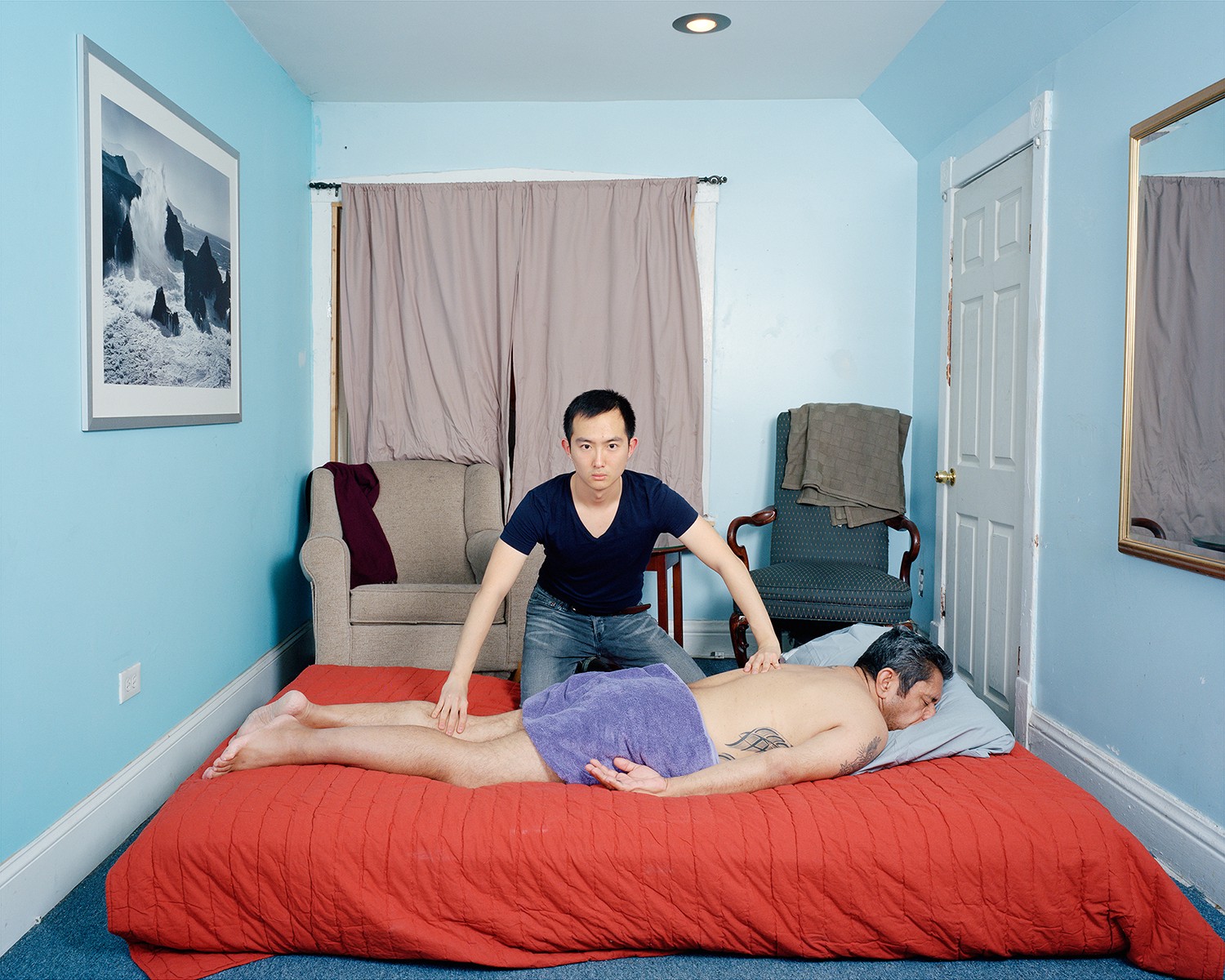 Guanyu Xu
,
Blind Massage, 2015
| Image courtesy of the artist and Yancey Richardson Gallery
Born in 1993 in Beijing, China, Guanyu Xu's photographic interventions offer an exploration of his complex personal history and identity. Xu started taking photographs when he was studying high school. In 2014, after two years of studying photography at the Beijing Film Academy, Xu transferred overseas to the School of the Art Institute of Chicago for his continued pursuit of fine art education. In the United States, he also took sculpture classes and roamed the Midwest, reconsidering his media obsessions from up close. After graduating from Master of Fine Arts, School of the Art Institute of Chicago in 2019, Xu has been living and working in Chicago. Influenced by the production of ideology in American visual culture and a conservative familial upbringing in China, Xu's practice extends from examining the production of power in photography to the question of personal freedom and its relationship to political regimes. His work bridges the gap between the personal and political, highlighting the disparities and connections between the two nations, in which his intersectional experience of the US meets his conservative familial experience of China.
The relationship with his family
Born and raised in a traditional family in Beijing, Xu is the only child living in an apartment on the 17th floor of a military-housing complex with his parents. His father works for the army in a military office and his mother is a civil servant. As a teenager, Xu was forbidden from hanging posters on his bedroom walls. Instead, he accumulated a stash of film and fashion magazines. His parents have supported his ambition in art career but neither of his parents knows that he is interested in men.Xu has been living in the closet in front of parents, showing them only his blandest work such as snowy cityscapes and suburban still-lifes.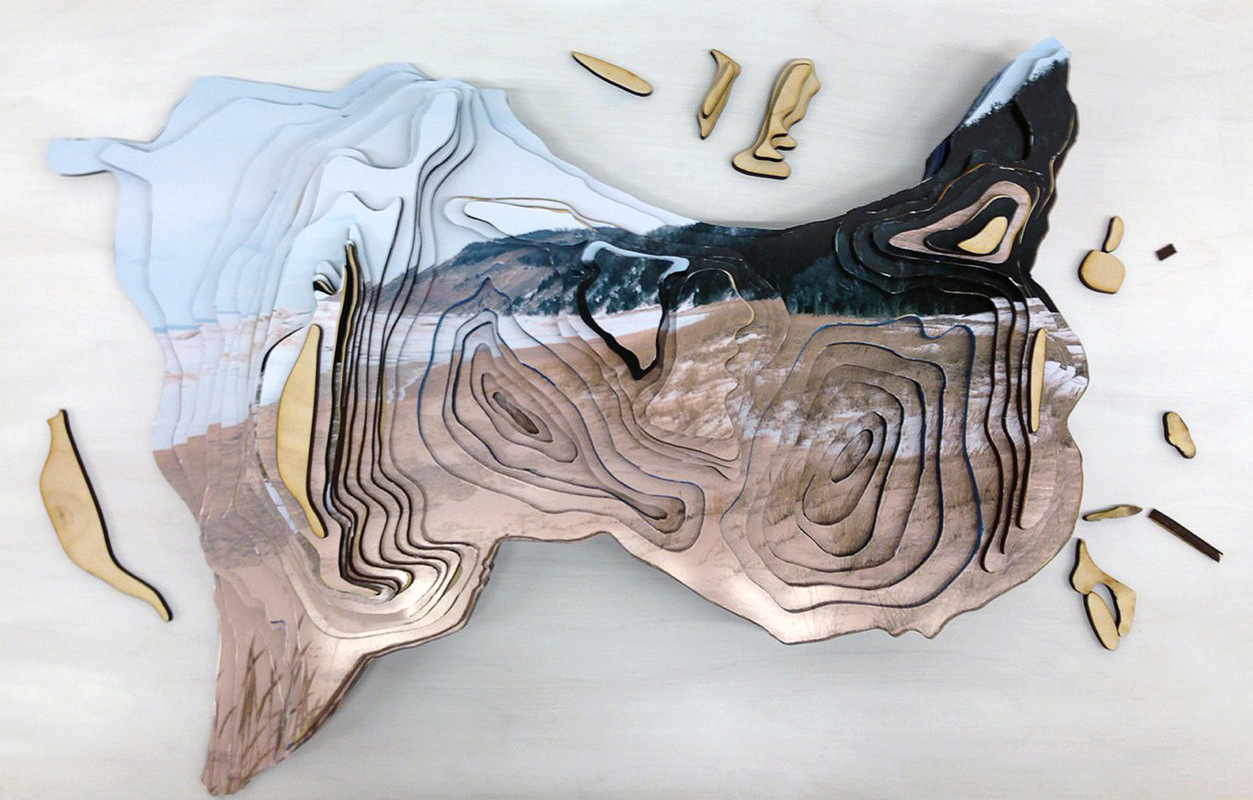 Guanyu Xu,
Memories of Landscapes, 2014
| Image courtesy of the artist and Yancey Richardson Gallery
Queering his childhood home in Beijing
The series of 'Temporarily Censored Home' in 2018 and 2019 has been partly inspired by Sara Ahmed's book Queer Phenomenology, encouraging Xu to reflect on how space can influence an individual's identity, and the power structures latent in it. Some of the works in the series including 'The Living Room' and 'The Dining Room' which transformed placid domestic spaces into digitally produced collages; 'Space of Mutation' which contains photographs of American flags; 'Parents' Bedroom' which has large-scale pictures of nude men strewn on the bed; and the wall over 'My Desk'has images of a map and a globe.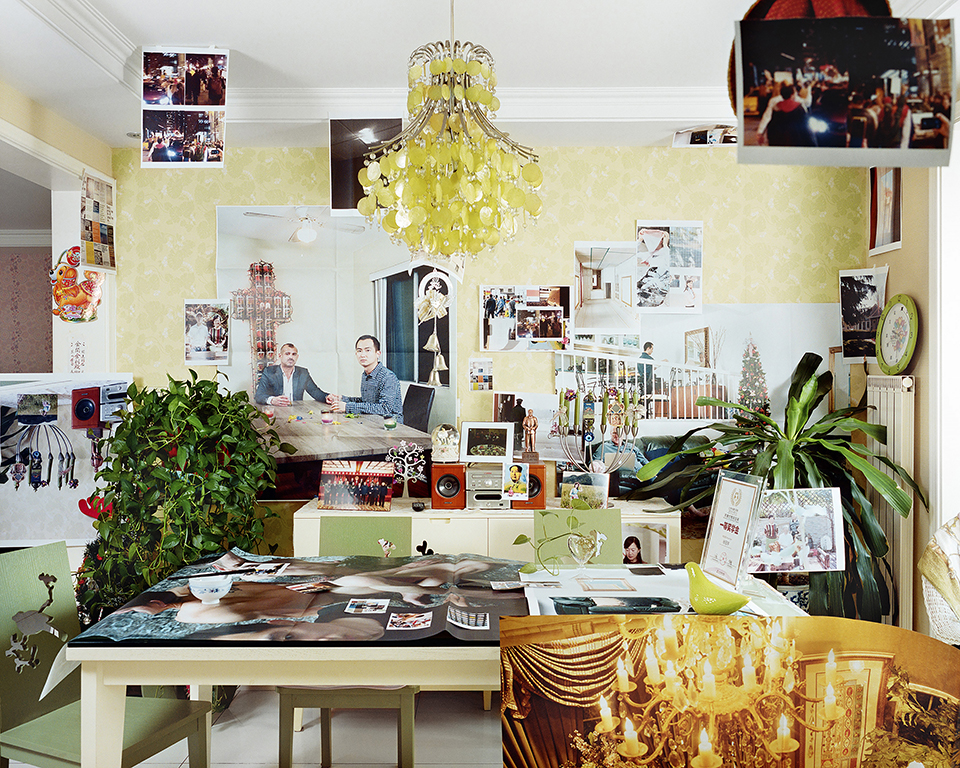 Guanyu Xu, The
D
ining Room, 2018 | Image courtesy of the artist, Yancey Richardson Gallery and Sunpride Foundation
Xu returned to Beijing and quietly intervened in his parents' house, creating elaborate photo installations and photographed them when his parents were not at home. His prints are symbolic objects that formulate memory, desire, identity, and ideology. Countless made and collected photographs inserted, including images from family albums, torn ads and editorials collected as a teen, and portraits of himself and other gay men, in complex tableaux to create a collective visual portrait. Xu also questions the static form of photography itself, presenting photographs of photographs in context.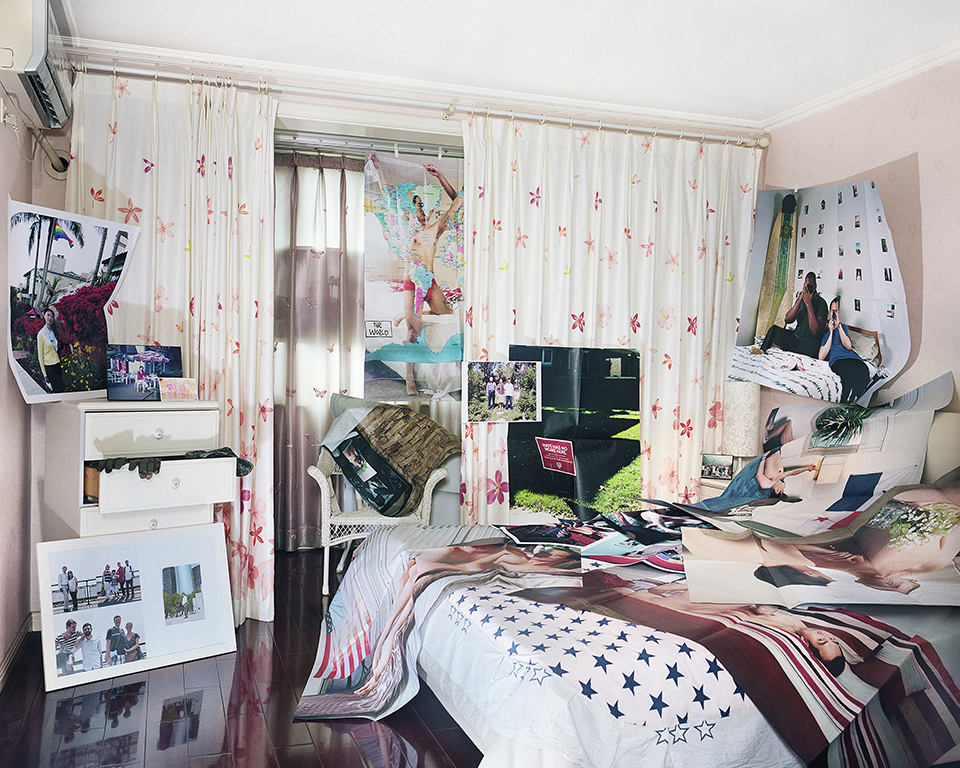 Guanyu Xu, Parents' Bedroom, 2018 | Image courtesy of the artist, Yancey Richardson Gallery and Sunpride Foundation
For Xu, these non-hegemonic interventions in his parents' home not only capture the disruption of the norms of sexuality, cultural hegemony, and nationalism, but also create constellations of differences, comparisons, and contradictions. It allows him to convey his ceaseless search for a better place in both China and the United States and offers his contemplation on the formation of identity in the past, criticism of present political climate, and hopeful desire for the future –'Is it too difficult to think about the co-existing presence of differences? Can we jump out of our comfortable borders, the borders of sexuality, race, and nationality?'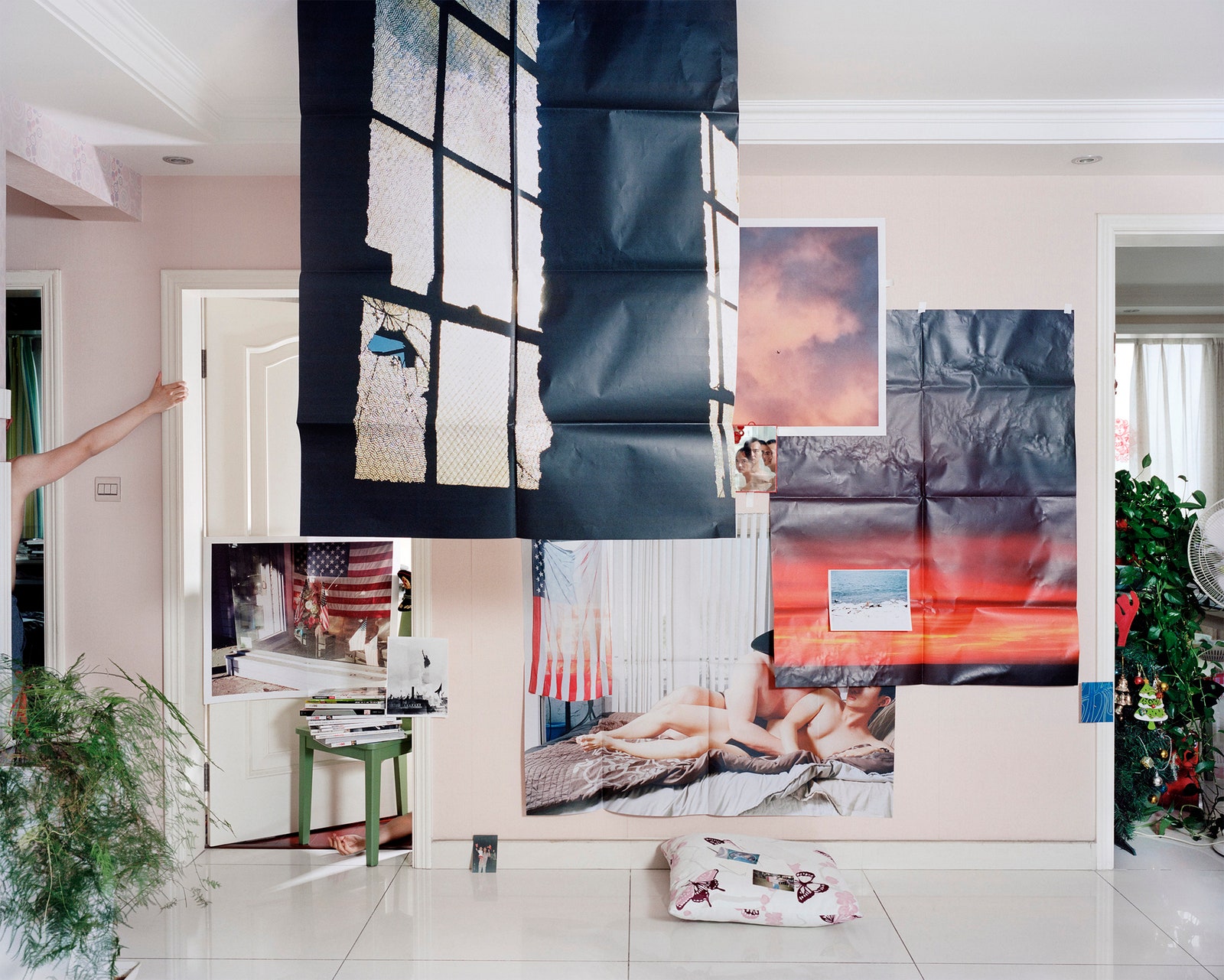 Guanyu Xu,
Space of Mutation, 2018
| Image courtesy of the artist and Yancey Richardson Gallery