"I wanted something that told a good story in a portrait. Portraiture allowed me to keep my voice. I think my work is stronger when I have a point of view."
— Annie Leibovitz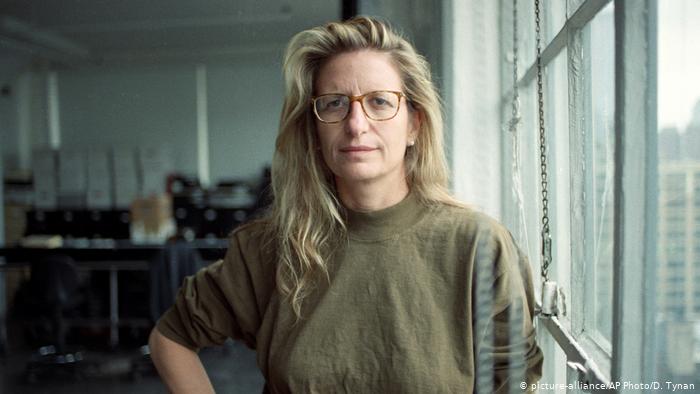 Annie Leibovitz
| Image Courtesy of picture-alliance/AP and
Deutsche Welle
Born in 1949 in Connecticut, US, Annie Leibovitz is a photographer renowned for her portraits, particularly of celebrities, featuring subjects in intimate settings and poses. Leibovitz's passion for art was born out of her mother, a modern dance instructor. She became interested in various artistic endeavors and began to write and play music while attending Northwood High School in Silver Spring, Maryland.
Leibovitz took her first pictures in the Philippines during the Vietnam War when her father, a lieutenant colonel in the U.S. Air Force, was stationed there. In 1967, Leibovitz studied painting at the San Francisco Art Institute with the intention of becoming an art teacher. After taking a night class in photography, she quickly engrossed in that medium and changed her major to photography. In the summer of 1968, Leibovitz bought her first camera. Her early works are punctuated by images of the Bay Area landscape and photographs shot during her drives on the highways between San Francisco and Los Angeles.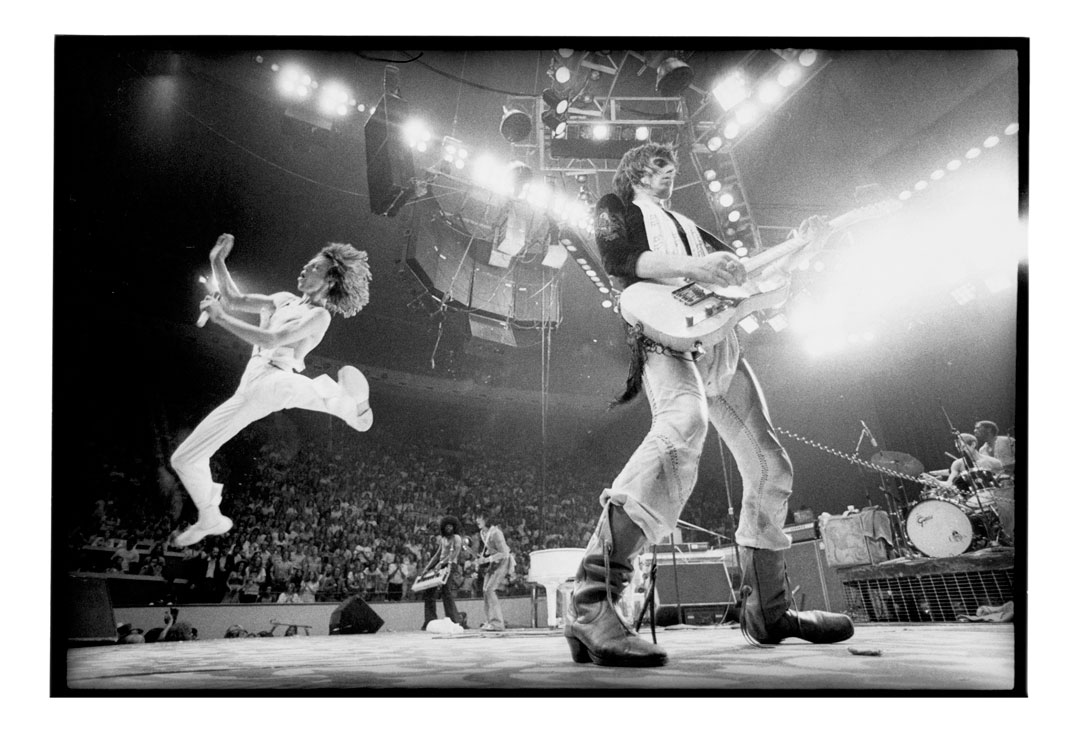 Annie Leibovitz, The Rolling Stones, Philadelphia, 1975
| Image Courtesy of
the artist
Portrait is always the cent
ral topic
Leibovitz began her career as a photojournalist after some of her photos were published in Rolling Stone magazine in 1970. In that year, she was still a student while Rolling Stone magazine just established for 3 years, embarking on what would develop into a symbiotic relationship between this young photographer and this magazine famous for reflecting the American zeitgeist.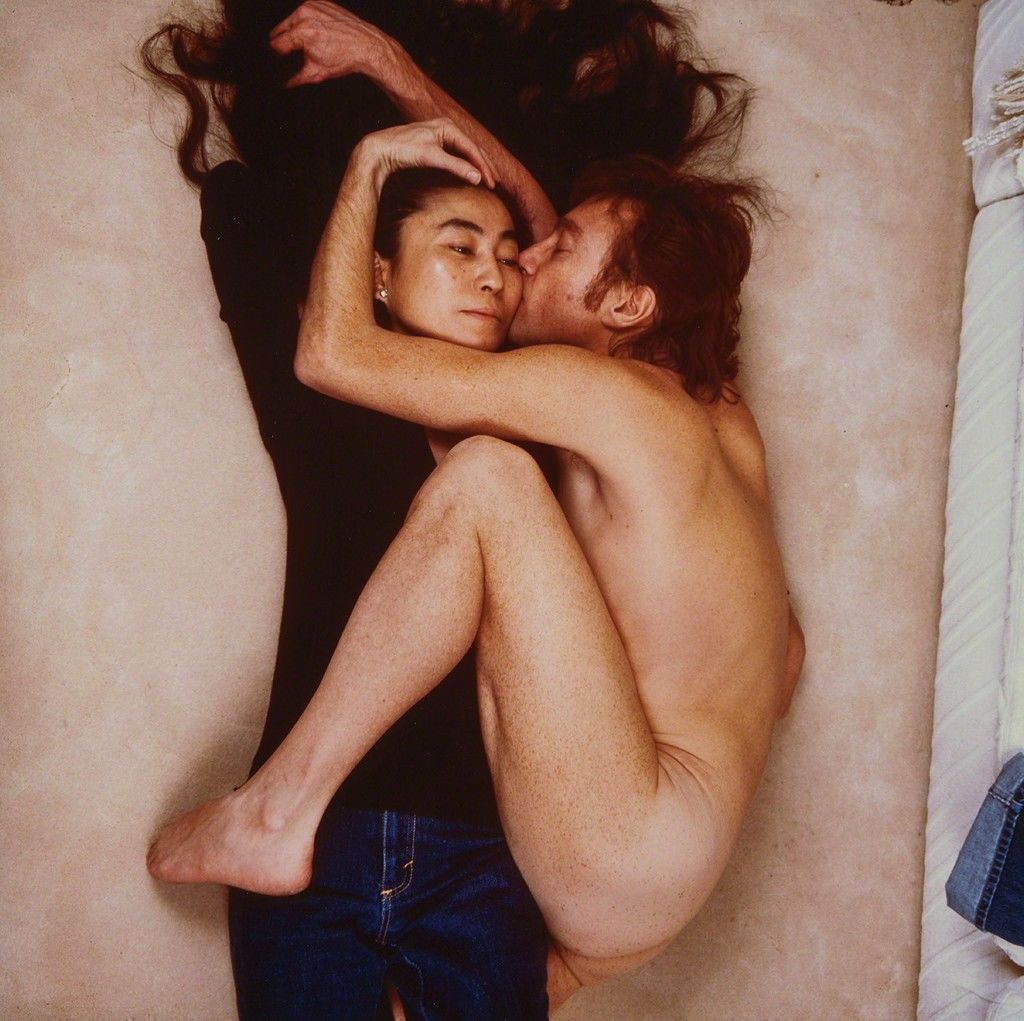 Annie Leibovitz, John Lennon and Yoko Ono, New York City, December 8, 1980
| Image Courtesy of
the artist
In 1973, Leibovitz became the chief photographer of Rolling Stone, directing her energies toward a unique presentation of the major personalities of contemporary rock music until 1983. Leibovitz's first major commercial assignment was for a cover story on John Lennon. The portrait of Lennon and Yoko Ono became her most famous work. Her intimate photographs of celebrities helped to define the Rolling Stone look.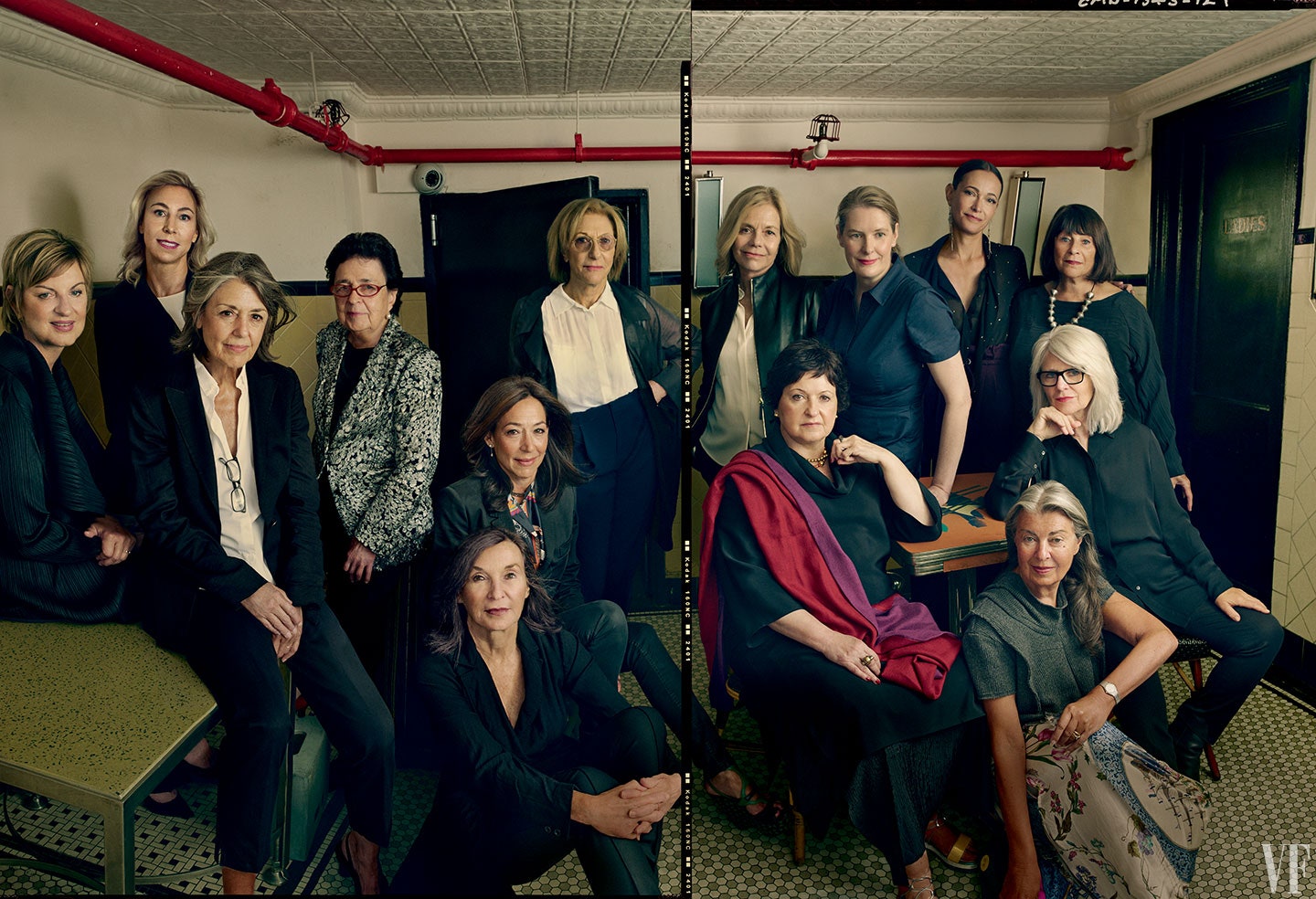 Annie Leibovitz' s photograph of 14 of today's influential women gallerists
| Image Courtesy of
the artist
and Vanity Fair
In 1983, Leibovitz's new style of lighting and use of bold colors and poses got her a position with Vanity Fair magazine, broadening her pool of subjects to include film stars, athletes, and political figures. For her portraits, Leibovitzviewed her photographic sessions as collaborations, typically spent days observing her subjects' daily lives and worked to make her portraits of them unique and witty, each a technically exquisite distillation. Her commercial images were dramatic and staged rather than casual.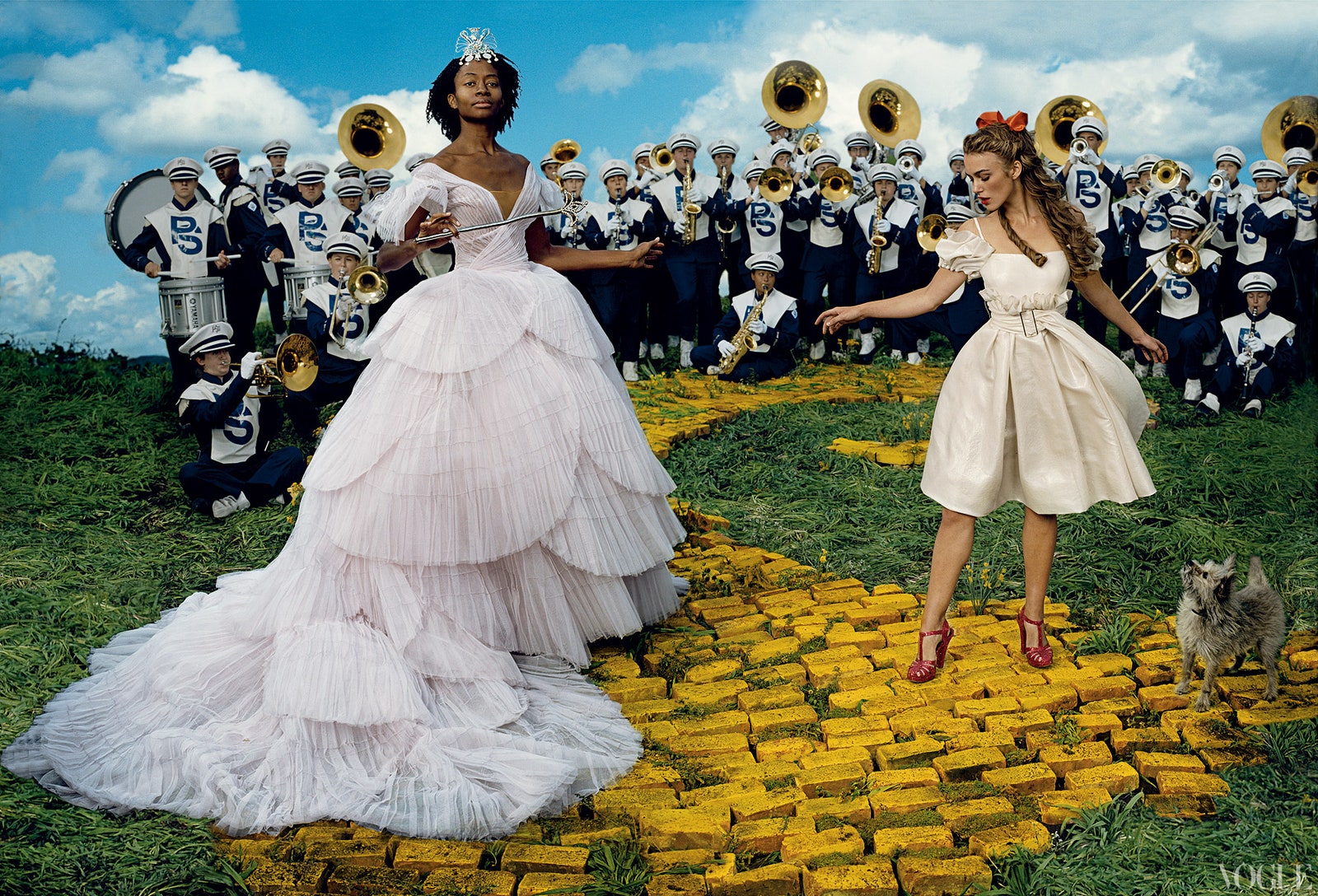 Annie Leibovitz, Alice in Wonderland in Vogue, Decem
ber 2005
| Image Courtesy of
the artist and Vogue
In 1986, Leibovitz began to work as an advertising photographer, gaining such clients as Honda, American Express, and the Gap. In 1998, Leibovitz began to work regularly for Vogue. Carefully staged settings, superb lighting, and use of vivid colour became her trademark.
S
usan
Sontag (1933 – 2004)
,
a VIP
in
Leibovit
z's
portraits
Leibovitz had a close romantic relationship with writer Susan Sontag from 1989 until Sontag's death in 2004. Sontag is an American writer, filmmaker, philosopher, teacher and political activist who was born in 1935 and died in 2004 from complications of myelodysplastic syndrome. Sontag came into Leibovitz's life at the right time that Leibovitz wanted to be better and to do better things.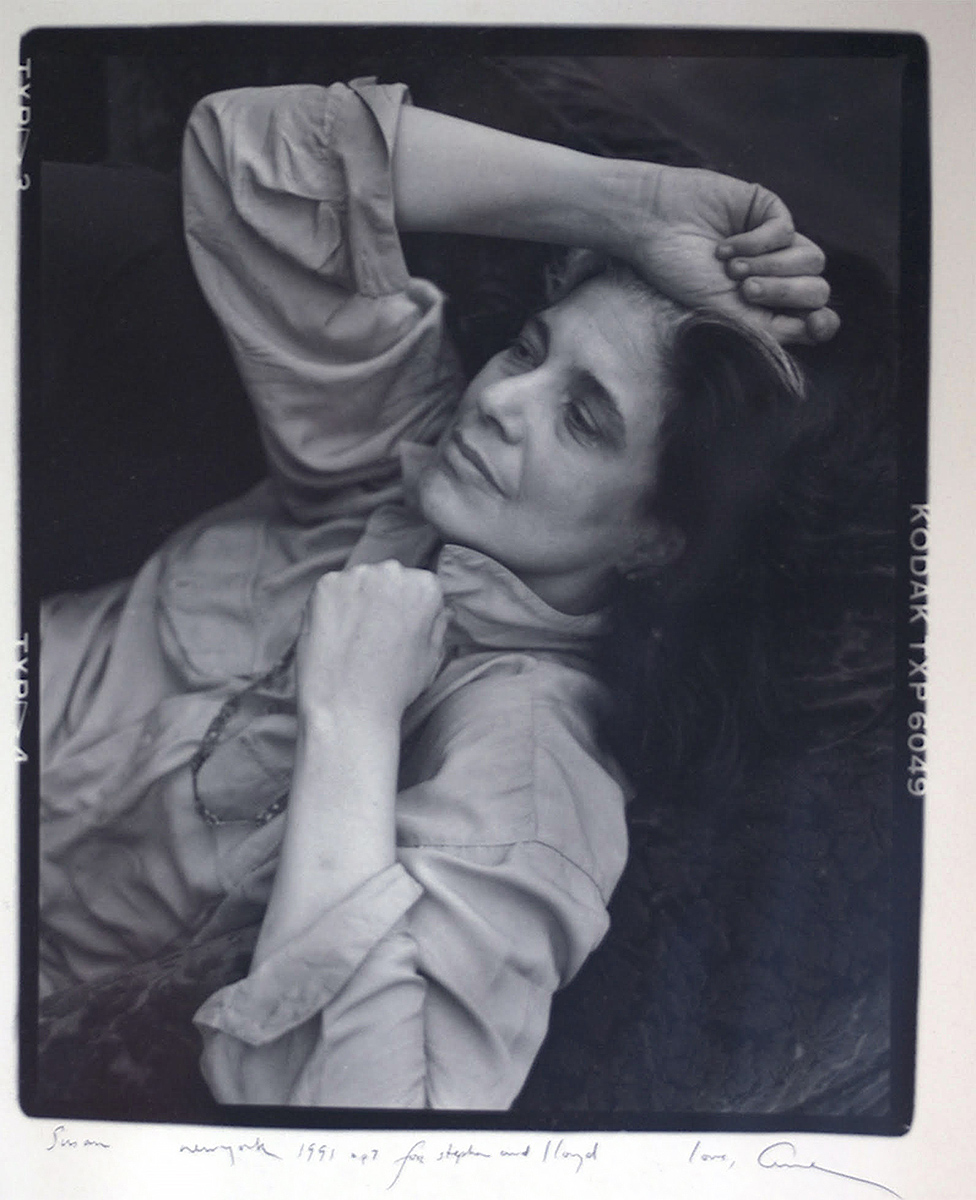 Annie Leibovitz, Susan Sontag, New York, 1991 
| Image Courtesy of
 the artist and Sunpride Foundation
Since they met in 1988 for shooting Sontag for the cover of her book "Aids And Its Metaphors", Sontag has been bringing intellect in Leibovitz's work by mentoring Leibovitz and constructively criticizing her work. "Women", Leibovitz's long-term project since 1999 is inspired by Sontag's idea, with the aim of capturing intimate portraits of female leaders in politics, sports, business and culture, creating imagery of women and reflecting the changes in the roles of women today.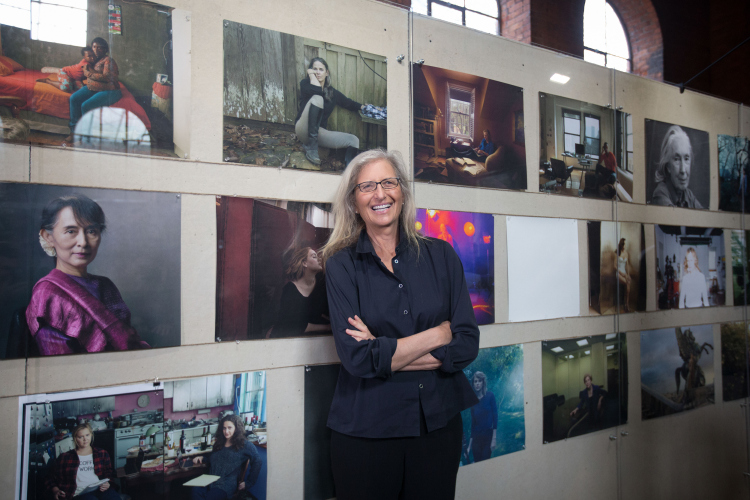 Annie Leibovitz at the WOMEN: New Portraits exhibition
| Image Courtesy of
Simon Dawson, Bloomberg and Getty Image
During their time together, Leibovitz took hundreds of pictures of Sontag. Those portraits were published in a book "A Photographer's Life 1990-2005″ by Leibovitz after Sontag's death. For Leibovitz, with Sontag it was a love story, with her parents it was the relationship of a lifetime, and with her children it is the future.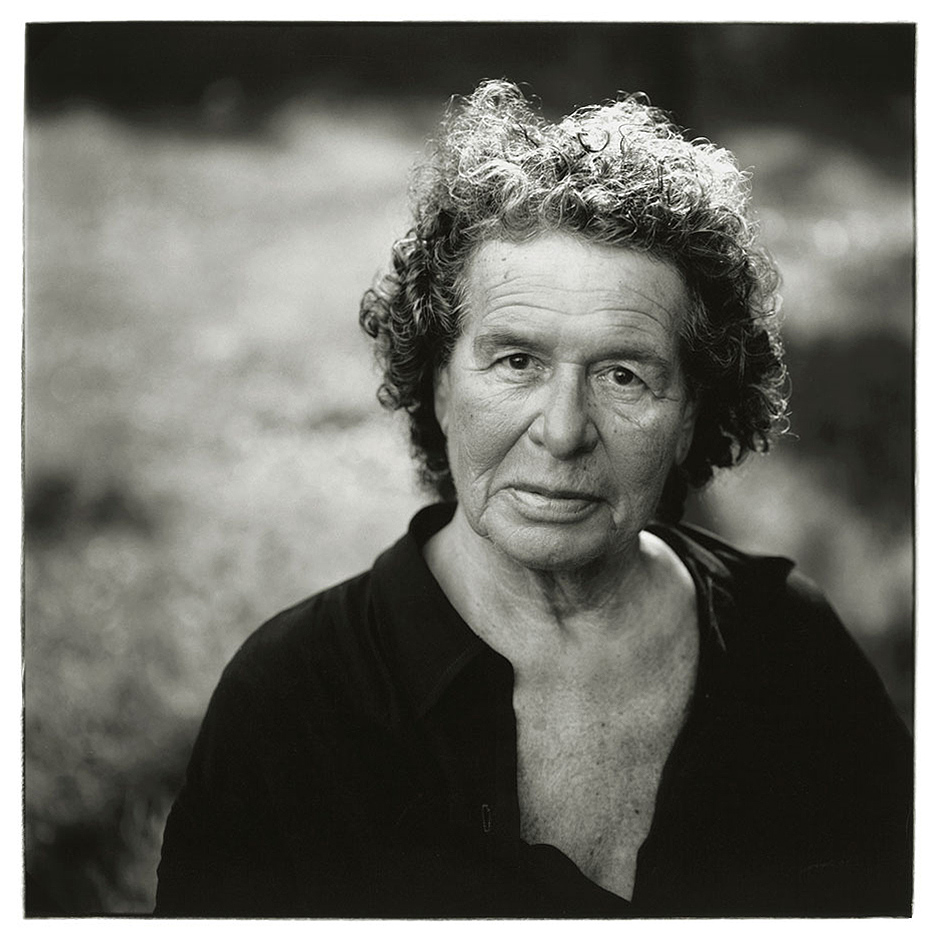 Annie Leibovitz, Marilyn-Leibovitz, Clifton Point, New York, 1997
| Image Courtesy of
the artist