"I initially didn't think about what to convey (through cross-dressing). Just felt like it was something I had to do. I want to explore femininity in a queer way. Looking back now, I am dealing with the relationship between myself and gender through cross-dressing. I wouldn't say I found myself, but I'm sure I gave up what wasn't mine. Through each character, I find more of a different look for myself, but I'm still exploring what it means." — Sin Wai Kin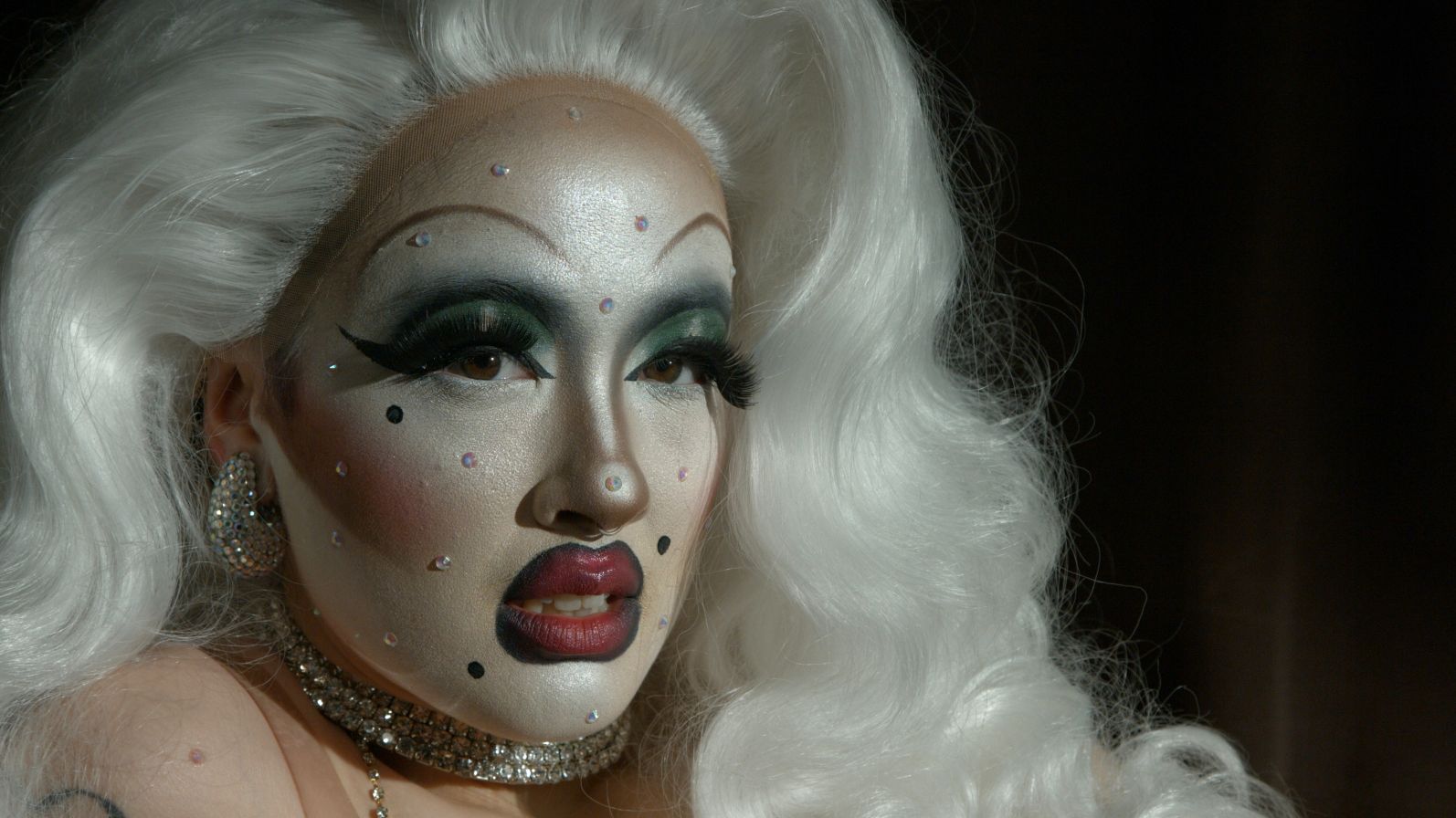 Sin Wai Kin, "Tell me everything you saw, and what you think it means", 2018, film still | Image courtesy of the artist, Blindspot Gallery and Sunpride Foundation
Born in 1991 in Toronto, Canada, Sin Wai Kin (formerly known as Victoria Sin, who identifies as non-binary and uses they/them pronouns) is a London based artist using speculative fiction within performance, moving image, writing, and print interrupts normative processes of desire, identification, and objectification. Sin uses drag as a practice of purposeful embodiment questioning the reification and ascription of ideal images within technologies of representation and systems of looking. Drawing from close personal encounters of looking and wanting, their work presents heavily constructed fantasy narratives on the often unsettling experience of the physical within the social body.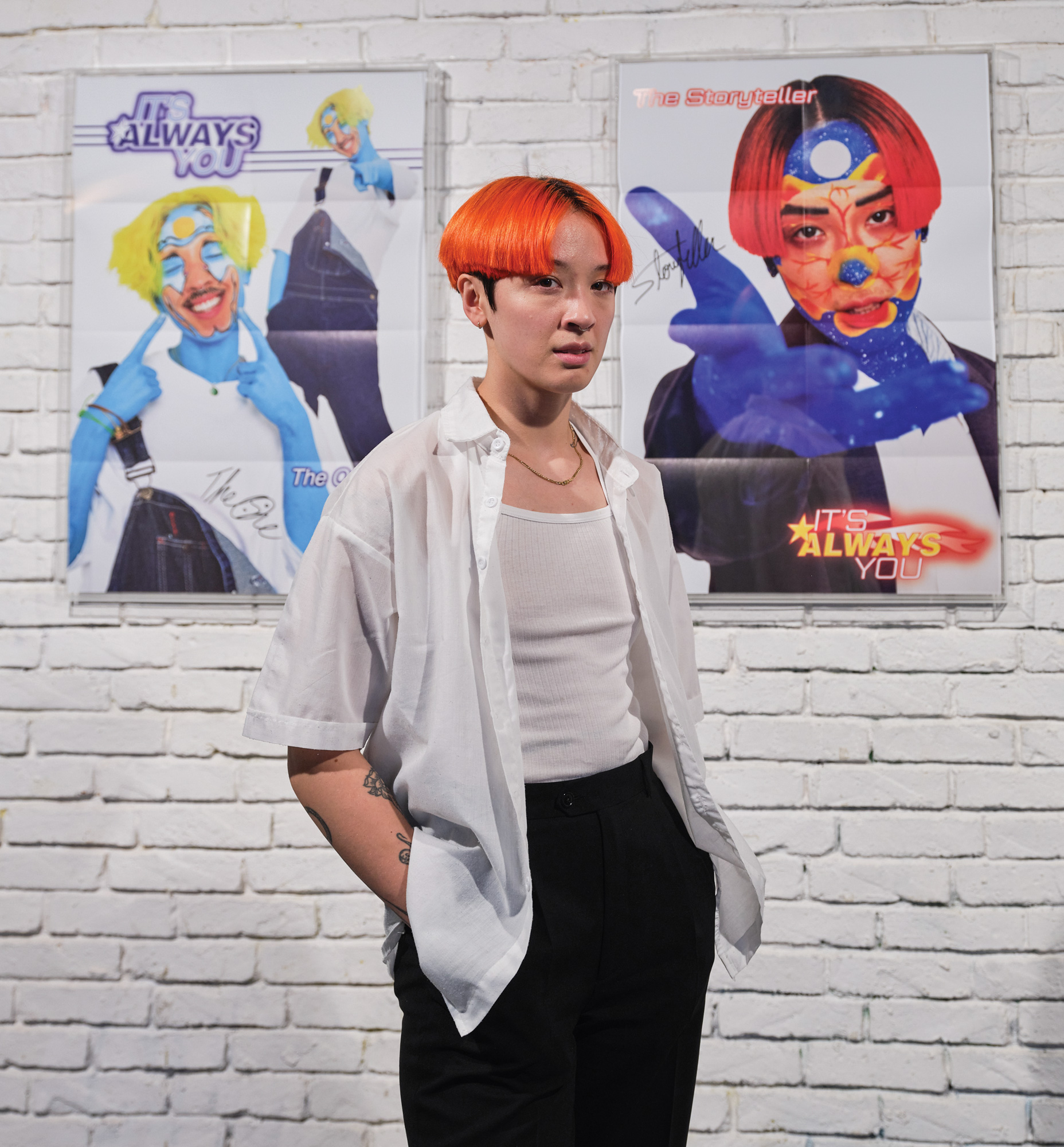 Sin Wai Kin | Image courtesy of the artist and Blindspot Gallery
Nominated for Sin's involvement in the British Art Show 9 and their solo presentation at Blindspot Gallery and Frieze London, Sin is one of the finalists on the shortlist for Turner Prize 2022 who will show their work at Tate Liverpool from 20 October 2022 to 19 March 2023. The jury were impressed that "drawing on their own experience existing between binary categories, their work realises fictional narratives to describe lived realities of desire, identification, and consciousness". The jury also highlighted their film Dream of Wholeness in Parts (2021) in which traditional Chinese philosophy and dramaturgy intersects with contemporary drag, music and poetry, and how Sin deftly translated the visceral quality of their live performances into film.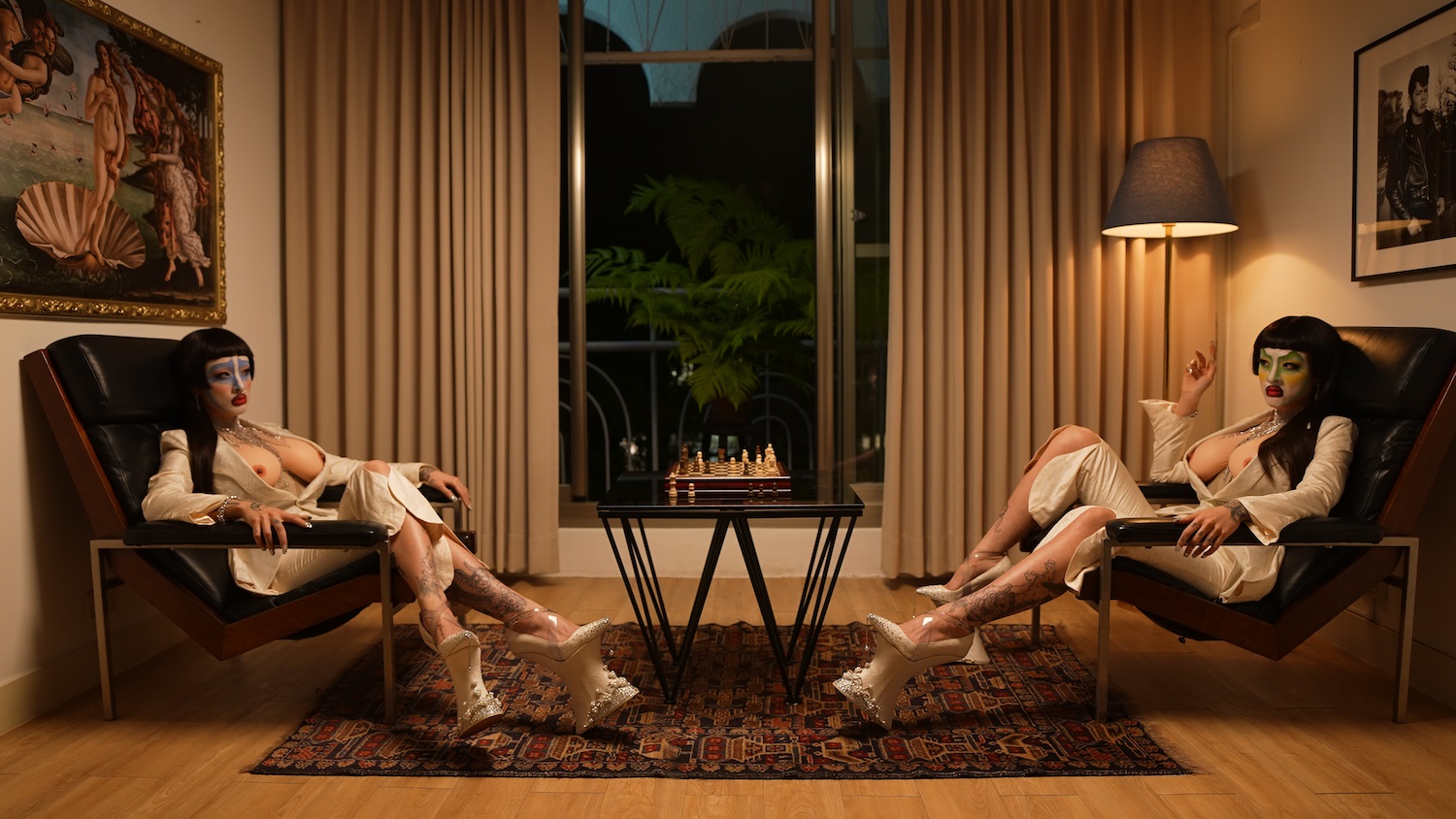 Sin Wai Kin, 
A Dream of Wholeness in Parts
, 2021, film still | Image courtesy of the artist, Chi-Wen Gallery and Soft Opening
Sin's performances and works were shown in international exhibitions, including British Art Show 9 (2021); Tank Museum, Shanghai, China (2020); Guggenheim Museum, New York, USA (2020); Museum of Contemporary Art, Toronto, Canada (2019); MOMENTA biennale de l'image (2019); Hayward Gallery, London, UK (2019); The 58th Venice Biennale (2019); Whitechapel Gallery, London, UK (2019) and Palais de Tokyo, Paris, France (2019).
Drag and Speculative Fiction
For Sin, drag is embodied speculative fiction. Sin uses speculative fiction to disrupt normative ways of desiring, looking and existing.  "I think the most important thing about science fiction is that it asks the question, "What if?" Drag does that in the same way."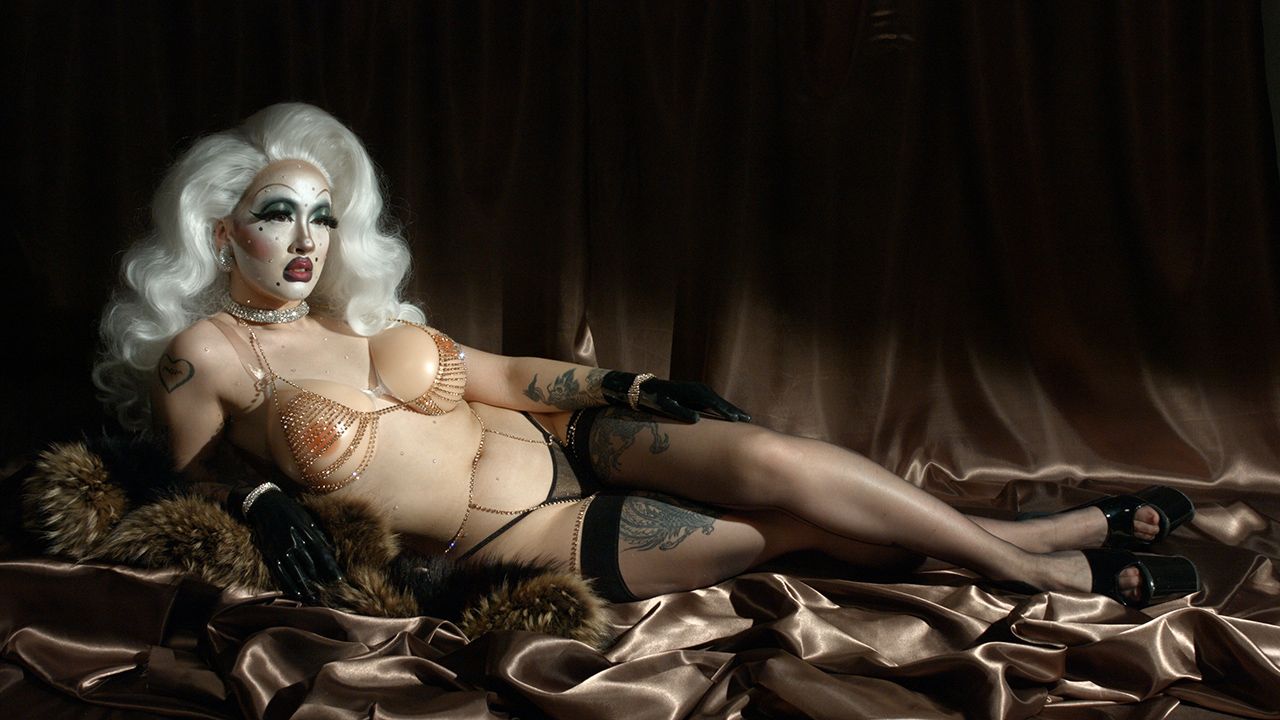 Sin Wai Kin, "Tell me everything you saw, and what you think it means", 2018, film still | Image courtesy of the artist, Blindspot Gallery and Sunpride Foundation
Drag was a secret desire for sin, coming into their life in Toronto at the age of 17 and then carried over into London. "It wasn't about trying to perfectly impersonate an idea of what a woman was. It was just about playing with identity constructs." By looking completely different and being able to occupy a completely different, exaggerated positionality, Sin was able to experience how people treated them differently. Their drag experience made them see that gender is a construct, nationality is a construct, and these in-between positions are a lot about uncertainty and being comfortable with not knowing.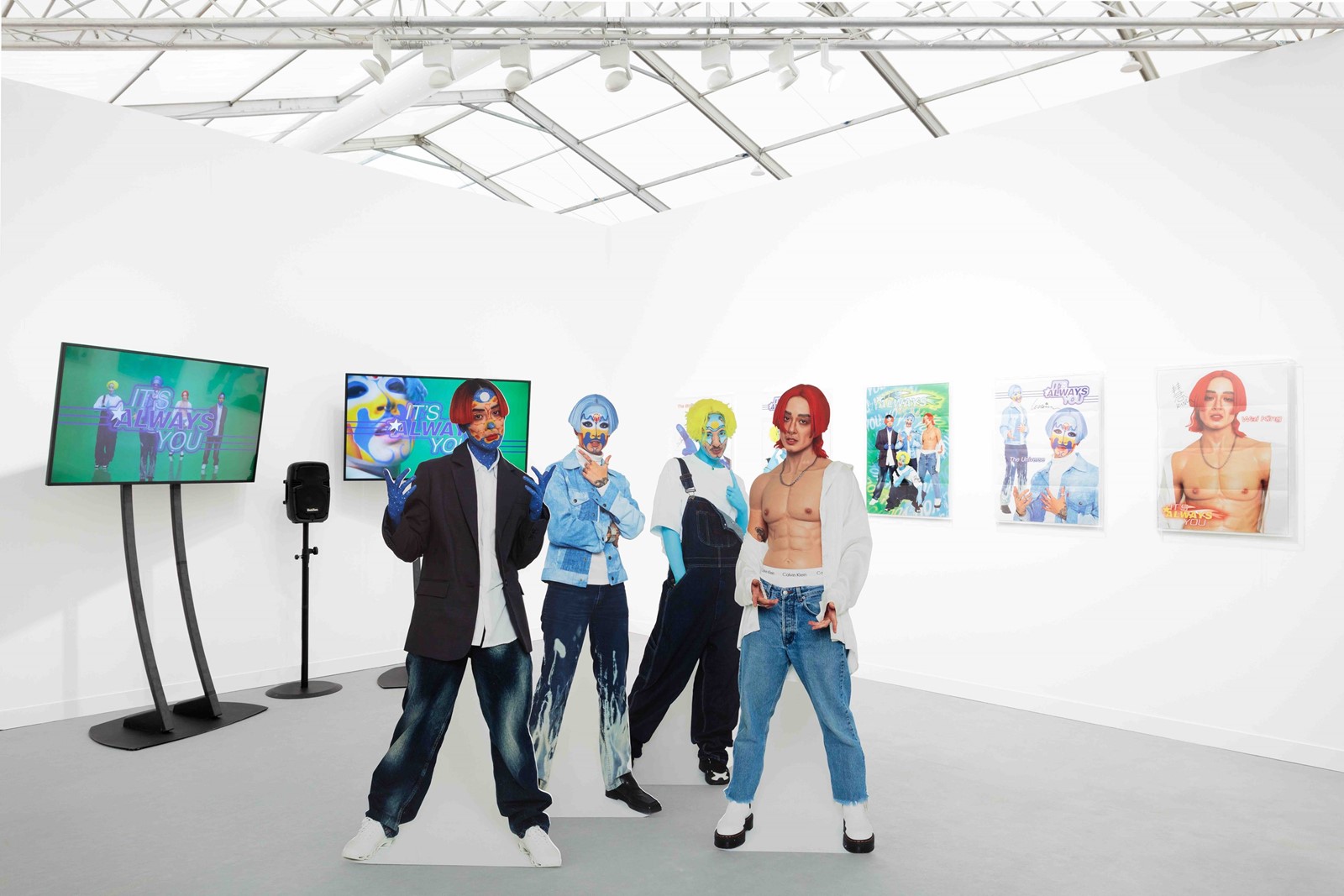 Installation view of Sin Wai Kin, "It's Always You" (2021) at Frieze London in 2021. | Image courtesy of the artist, Frieze London and Blindspot Gallery
Sin tries to write from a non-binary, "othered" position in all senses. "I'm not trying to claim anything, I'm just trying to show the audience that their positions are maybe not what they think they are." In Sin's performance, a name is replaced by a musical note or musical sentence, creating a blank space that is not easily categorized and is more emotional.
Victoria Sin and Sin Wai Kin
For Sin, the boundary between life and performance is consistently blurred, their personal discovery bled into their works. Victoria Sin as a character is an amalgamation of a lot of different iconographies of western femininity. Sin identified themselves as a woman when they started doing drag. Their work "Narrative Reflections on Looking" (2016-2017) was evoked and inspired by classic Hollywood figures such as Marilyn Monroe, Marlene Dietrich, and Veronica Lake as well as contemporary figures like Jessica Rabbit and Amanda Lepore. Wig lines are visible, makeup is cartoonish, eyelashes are falling off, rhinestones are glued on, and postures are strained. Those images, narratives and gestures show the fact that the western femininity is constructed.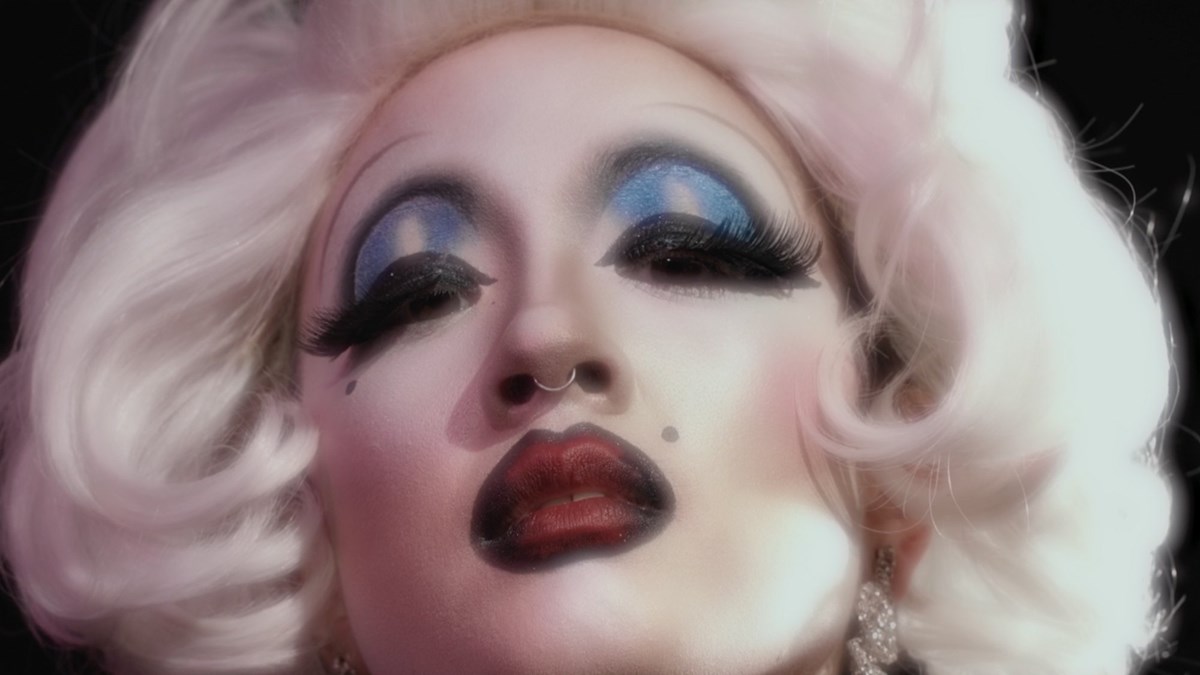 Sin Wai Kin, "Narrative Reflections on Looking", 2016–2017 | Image courtesy of the artist
Sin began developing a set of masculine drag characters after they found themselves in heightened sensitivity in relation to their body during a lockdown in 2020. With the new perspectives emerged and manifested, Sin restored their Cantonese name, 慧乾 (Wai Kin). The latter character is one of eight trigrams representing the principles of reality in the Taoist cosmology, and denotes heaven, creativity, and masculine (yang) energy.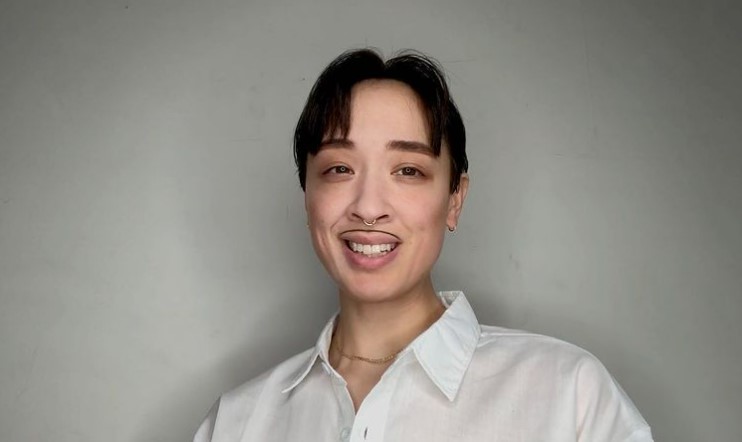 Sin Wai Kin, "Total Fabrication", 2020, film still | Image courtesy of the artist and Guggenheim Museum
"Total Fabrication" (2020), a short film published on the Guggenheim's Works and Process YouTube channel, was their first time experimenting with masculinity in drag. This transformation was not about taking something off, but rather trying something on.  Masculinity is equated with an absence of performance, and thus seen as a site of authenticity and authority.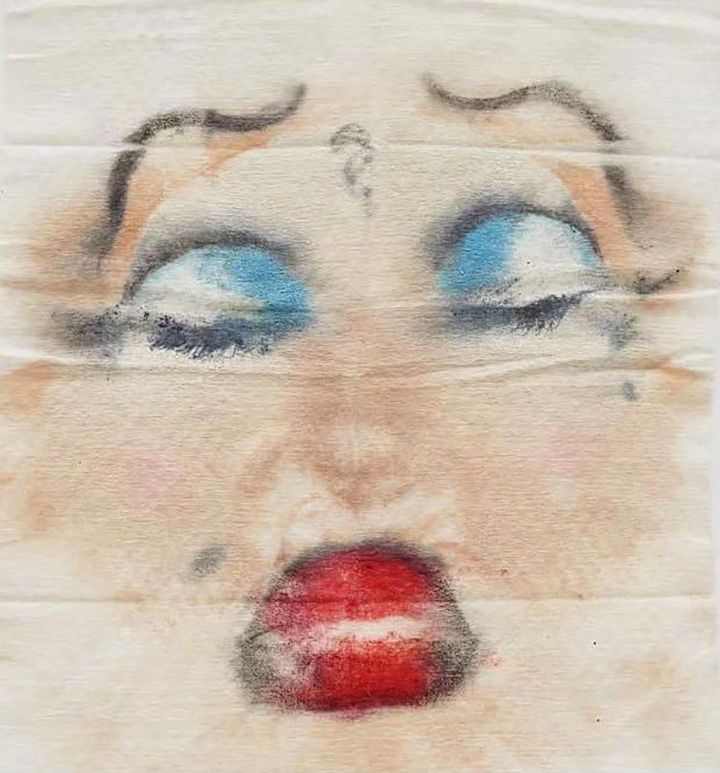 Sin Wai Kin, "Playing the Fool",  face wipe, 2021 | Image courtesy of the artist, Blindspot Gallery and Sundpride Foundation
For Sin, each wipe is unique and as part of the process of character development. Wipes function as an archive of all the different roles, including the classic "Victoria Sin" character face, the faces of The Universe, The Storyteller, and The Clown.