"On the one hand I was happy because people were actually framing my work and putting it into context, but on the other hand I didn't necessarily feel comfortable with how they spoke about it. The way I was thinking about my performances was very different; it felt more like layers, on top of one another, like applying oil paint on a surface." — Anne Imhof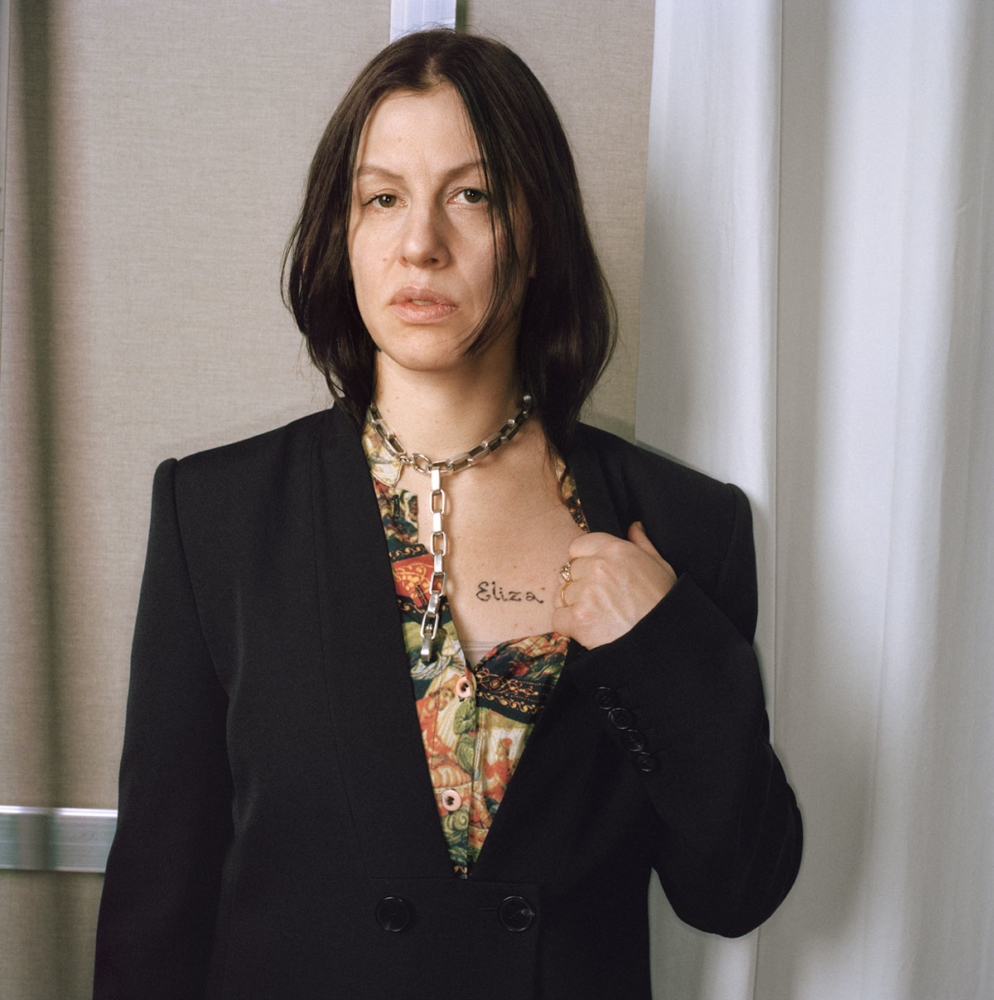 Anne Imhof
|
Image courtesy of the artist and Interview Magazine
Born in 1978 in Geißen, Germany, Anne Imhof is a contemporary German artist known for her endurance performances. Her practice is composed of body actions, gestures, and physical presence, representing a clear attitude against stereotypes and pop culture. For Imhof, painting is considered as central to her practice and later evolved to encompass performance and choreography, painting and drawing, music, installation, and sculpture. By taking up the history of performance in the domain of art as well as music and choreography, she examined traditional images, structures and processes, developing new tactics that contribute to an expanded conception of performance.
Imhof has started drawing since she was young. The intensive period of drawing was around the age of 14, receiving private drawing lessons from a teacher at a boarding school in England. In her twenties, Imhof moved to Frankfurt, living in a commune and making music while working as a bouncer at Robert Johnson, a local night club. From 2008 to 2012, she studied fine art at Staatliche Hochschule für Bildende Künste, Frankfurt am Main, Germany.
Anne Imhof, "Parade"
,
Portikus, Frankfurt, 2013 | Image courtesy of the artist and Portikus, Frankfurt
Before enrolling the school, Imhof staged what she later designated the first entry to her catalogue raisonné: a one-night only performance in a red light district bar. During thenearly 4-hour performance, two boxers were told that the fight should last for as long as the music was playing, while the band were instructed to play for as long as the boxers were fighting. After her graduation, "Parade" was her first solo show, composed of three separate pieces (started with "Aqua Leo" and then finished with "Ähjeii"), and a variety of media such as drawings, film and installation.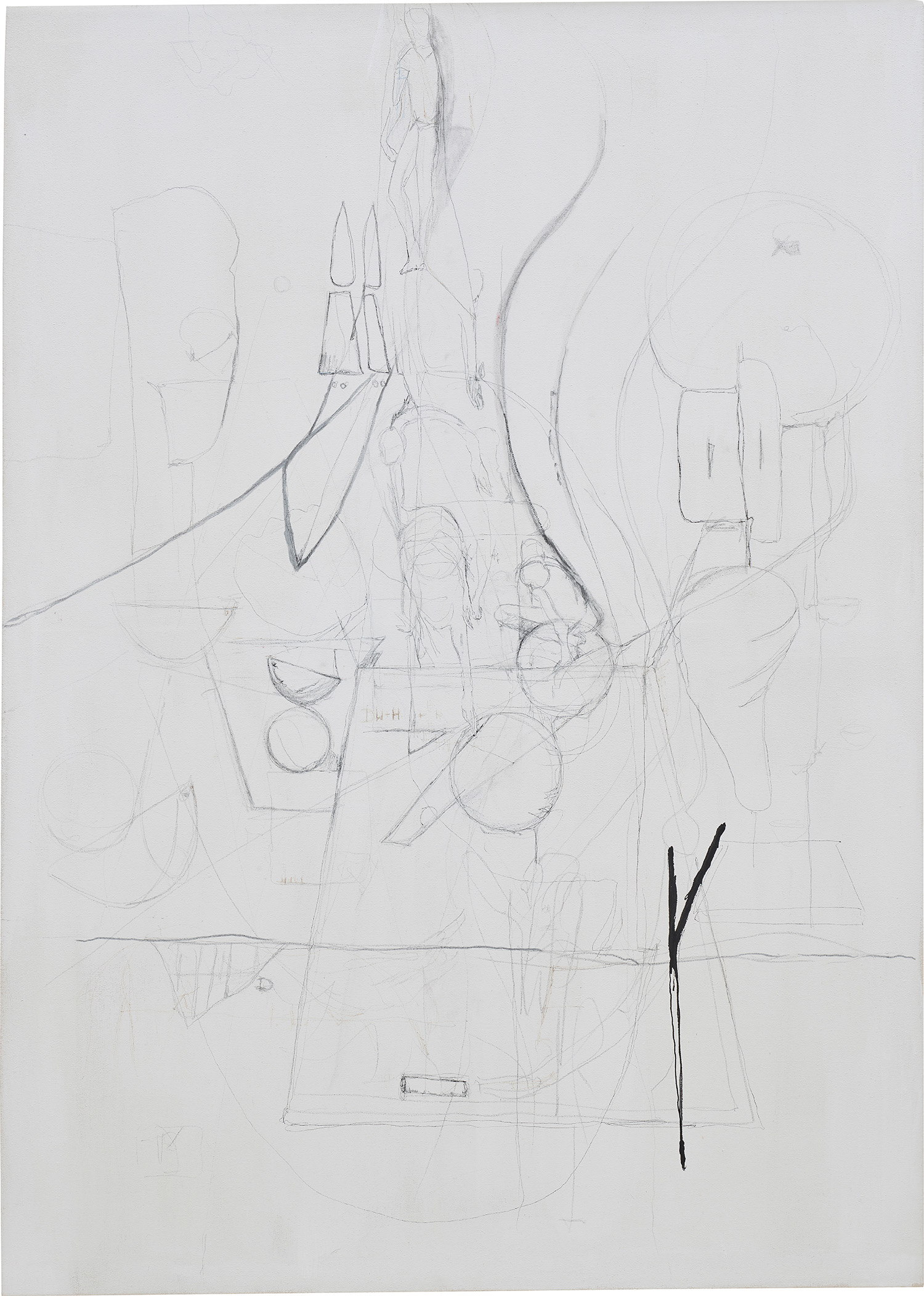 Anne Imhof,
"
Y (Drawing for Rage)
"
, 2014
| Image courtesy of the artist,
Galerie Buchholz
and Sunpride Foundation
In the fall and winter of 2015, Imhof showed "Forever Rage", a review of her two work cycles "Rage" and "Deal". With this collage of pieces combining her last exhibition and performance, she won Berlin's Preis der Nationalgalerie for young artists 2015 — considered the German version of the Turner Prize — awarded biennially by the Berlin institution. In 2017, she represented Germany at the Venice Biennale. Her piece "Faust" shown in the pavilion was awarded the Golden Lion for Best National Participation.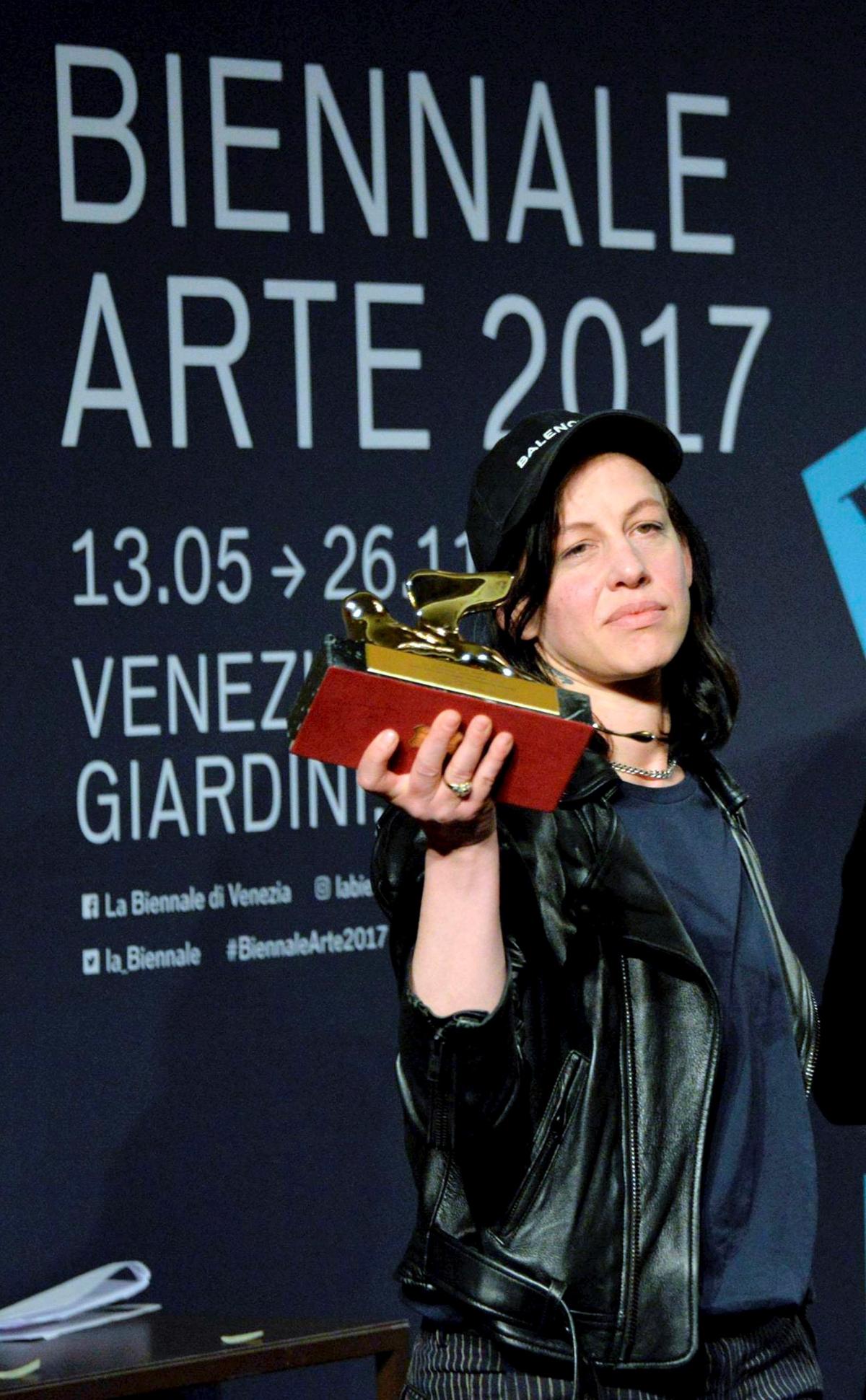 Anne Imhof
winning the Golden Lion for Best National Participation for her work 'Faust'
at the 57th Venice Biennale in 
2017
|
Image courtesy of
the artist and
MEROLA
/
EPA
/
REX
/
Shutterstock (Rex Features)
In 2019, Imhof unveiled "Sex", a large-scale commission at the Tate Modern, the first project by a solo artist to occupy the full suite of spaces in the Tate Modern Tanks. In 2020, Imhof was invited by Burberry's Spring/Summer 2021 season by Chief Creative Officer Riccardo Tisci to collaborate to curate a unique show experience, presenting a fashion show as a performance to express the discrepancy between fashion and art. In 2021, "Natures Mortes" at the Palais de Tokyo in Paris, the latest exhibition co-sponsored by Burberry, is Imhof's first major exhibition in France. She currently lives and works in Berlin, Frankfurt, and New York.
"Our abilities and our strengths summed up are stronger than just one person"
Imhof has begun collaborations for her performances since she was in Frankfurt. Sheasked around who would like to join her in creating "Duel", the performance for her graduation piece. "I felt there was an opportunity for me to step out of what felt like a very narrow, constructed path of: you learn something, you get better in your skills, you enter some kind of mastership." As she wanted to get away from paper and canvas, music was a way to step outside, experimenting with voice and noise music.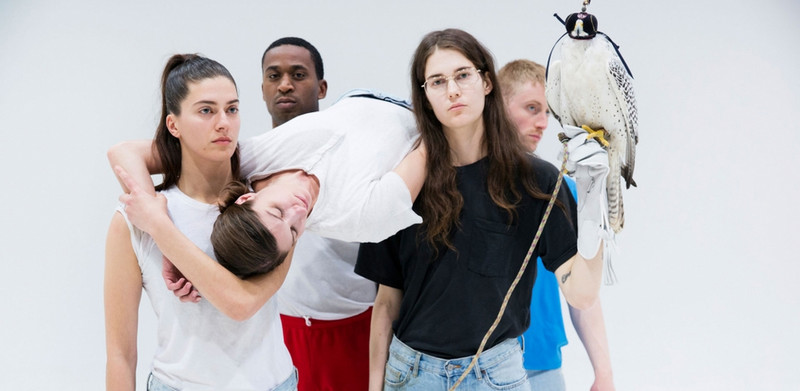 Anne Imhof, "Angst" (Detail),
2016
|
Image courtesy
the artist and Nadine Fraczkowski
Her core team gradually formed and continued to collaborate throughout her following shows. The members include Ian Edmonds, Billy Bultheel, Franziska Aigner and Eliza Douglas. For Imhof, during the collaborations, drawing is still a way of trying to grasp what is going on, helping her remember things and ideas as well as piece things together. She used the drawings for the work with the dancers, and made sketches of anything that goes on or that she sees — a master plan for her.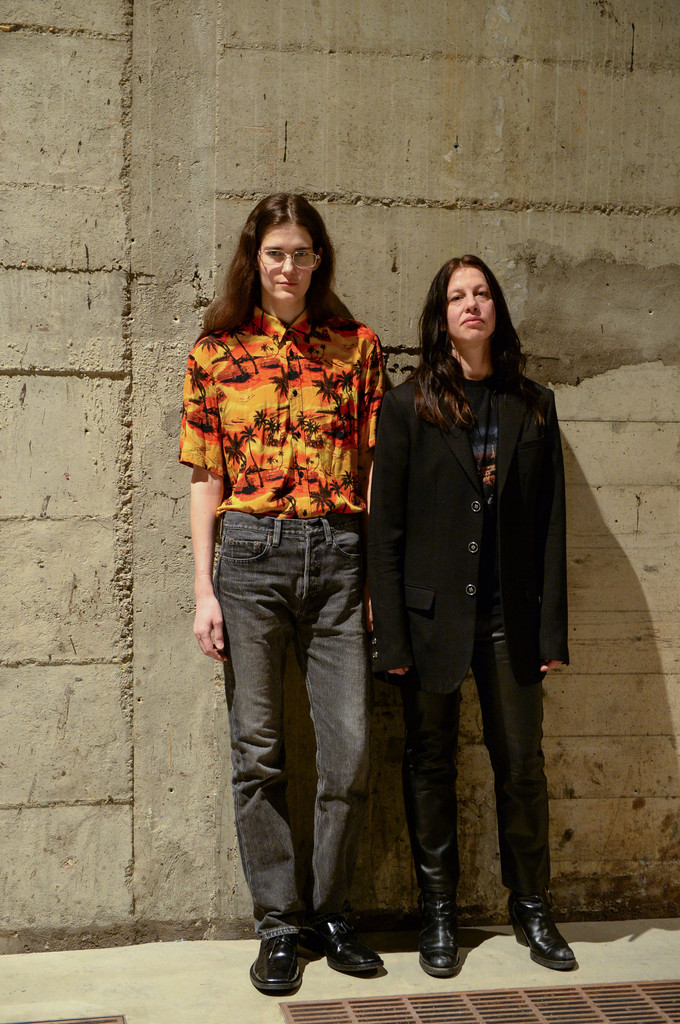 Eliza Douglas and Anne Imhof at Tate Modern, London, 2019 | Image courtesy of
Nicky J Sims
/ 
Getty Images Europe and Tate Modern 
Imhof
'
s Muse
Eliza Douglas, Imhof's fiancée and muse, is the embodiment of European cool — tall and tattooed, t-shirt tucked into faded jeans, a pair of oversized glasses framing her androgynous face. Douglas and Imhof ran into each other in the lobby of Texte zur Kunst's 25th anniversary gala in the fall of 2015. The exhibition "Forever Rage" at Hamburger Bahnhof in 2015 was the first and only one of Imhof's shows that Douglas has seen as a spectator. Since 2016, they have frequently collaborated on performance works. They also often work together to make the music for the shows. Douglas was the co-creator of music for Imhof's work "Faust" at Venice Biennale in 2017.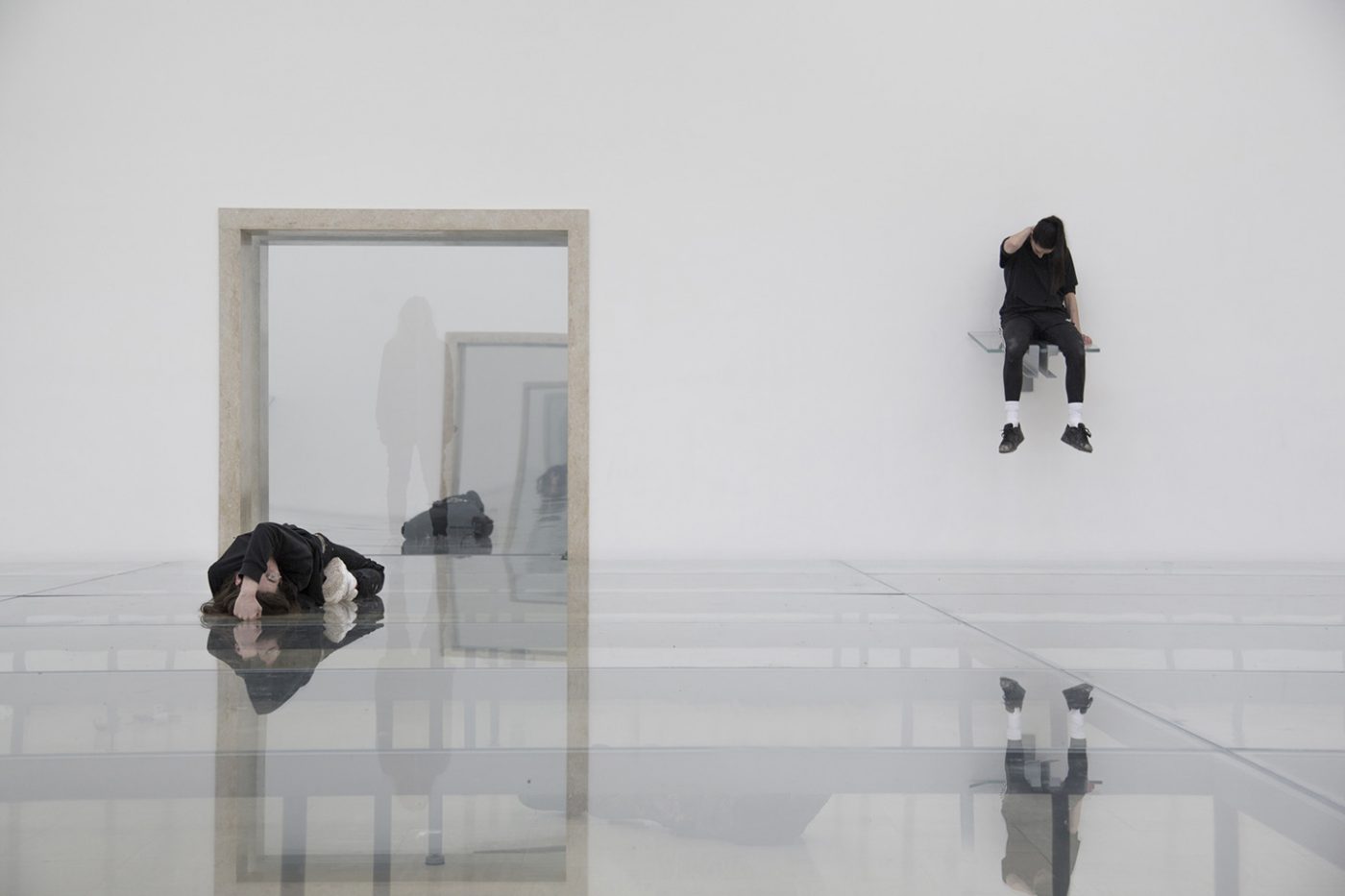 Franziska Aigner and Eliza Douglas in Anne Imhof's "
Faust
" at the German Pavilion, the 57th Venice Biennale,
2017 | Image courtesy of the artist, Galerie Buchholz, German Pavilion 2017 and Venice Biennale
Douglas said, "When it comes to art, Anne is the main person I have worked with and the only person I really feel I have truly collaborated with." She has performed in each and every one of Imhof's subsequent pieces, including "Faust" at Venice Biennale in 2017 and "Sex" for the Tate Modern in 2019. As Douglas was involved in the process of making the work such as styling Imhof's work, which impacts the images that are created in the pieces, she sometimes has conceived of scenes that happen in the performances.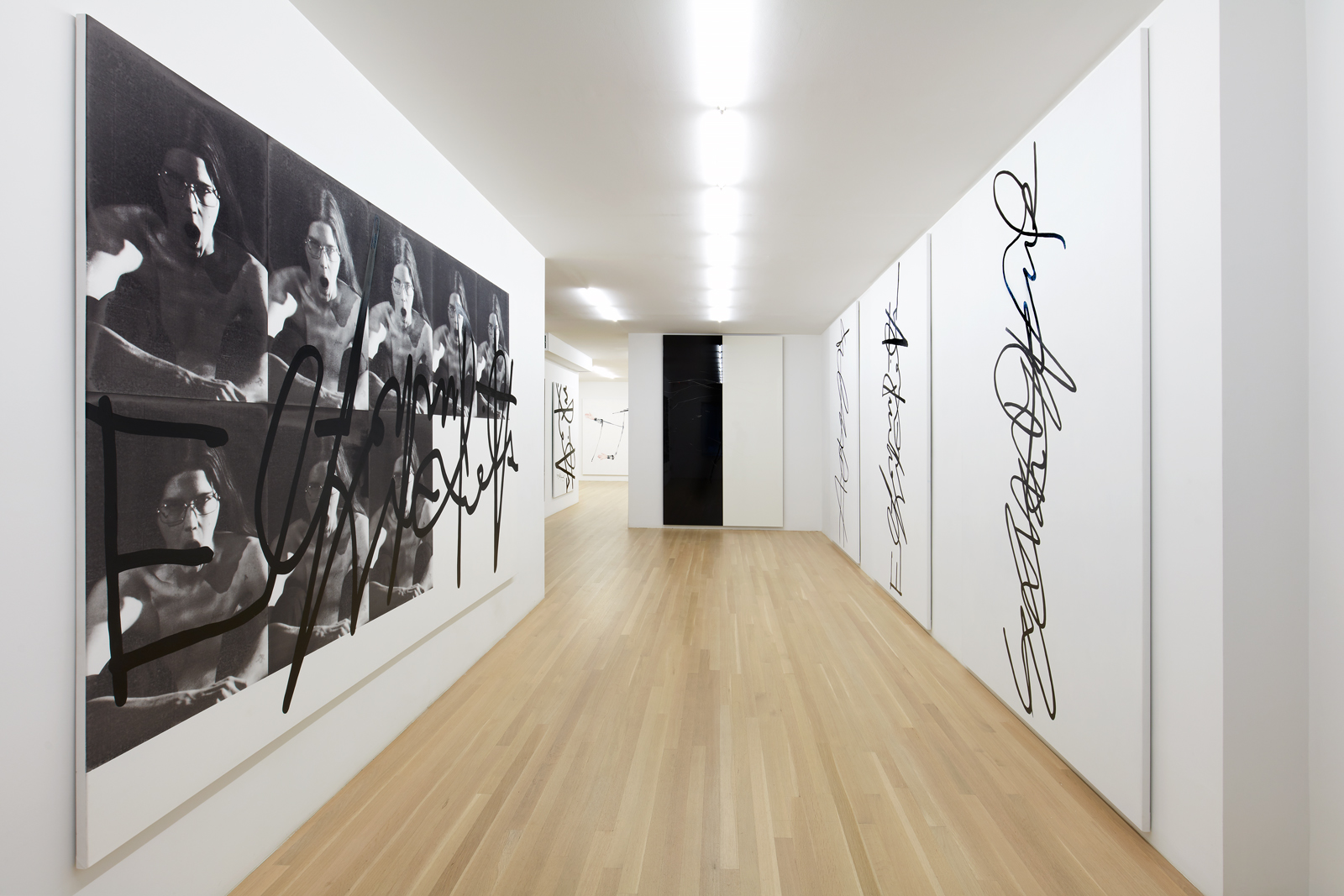 Installation view
of
"Eliza Douglas Anne Imhof", Galerie Buchholz New York, 2017
|
Image
 courtesy
of the artists and
Galerie Buchholz
Alongside performance, Douglas and Imhof both consider painting to be central to their practices. "Eliza Douglas Anne Imhof" at Galerie Buchholz in 2017, an exhibition of new collaborative paintings by Douglas and Imhof, and new works produced by both artists individually, was the first exhibition to present collaborative paintings by them.