"Paper cutting art is not only about cutting out the decorative images, but about connecting with our own life."
– Jam Wu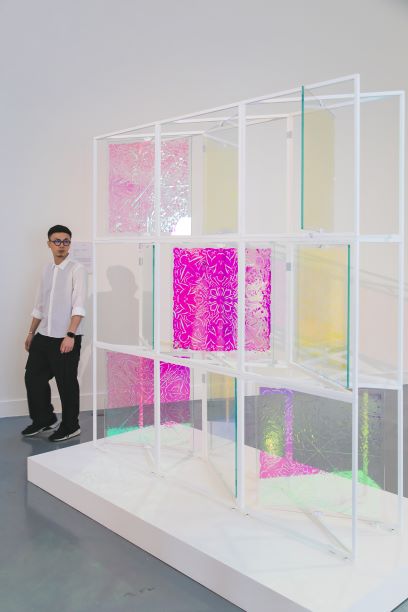 Body
F
old by the Dear Time
(
2017
), installation view at
"
Spectrosynthesis II
"
 | Image courtesy of the artist, 
Bangk
ok Art and Culture Centre and 
Sunpride Foundation
Born in 1979 in Tainan, Jam Wu graduated from Department of Architecture in Shin Chien University, Tai Wan and School of Experimental Art in Central Academy Of Fine Arts, Beijing. Jam's artistic creation originates from paper, concerning the possibility of the interaction between traditional folk art and contemporary. He experiments and interprets individual characteristics by different creative forms, including installation, video, performance art, participatory art projects, working with performing art and so on, to connect paper cutting art and ordinary life and widely extend it to contemporary art.
Open
ing
a dialogue with the world
through window and light
Jam's initial impression and concept of paper cutting is "window grilles", a way of showing light on the windows. In the second year of university, Jam would like to express the light and shadow of the streams from his hometown Yanshuei, Tainanthrough his art. He bought a large dressmaking scissors and a huge sheet of paper. The paper cut into many pieces of 6–7 metre height paper and put them together on a giant window facing to the west in his studio. By cutting, light and paper have been seen, capturing the impression of light.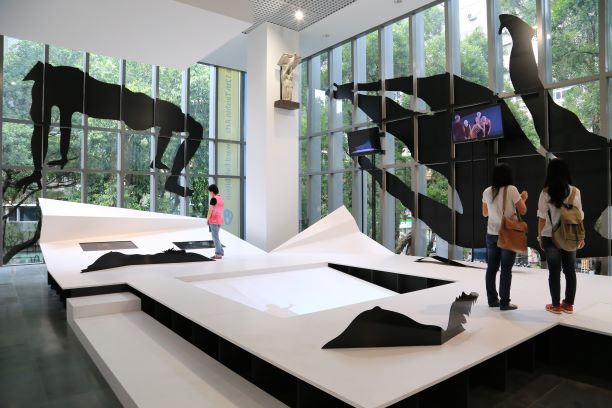 "My Dear – Meimage Dance", a
collaborative work by Jam Wu and
HO
Hsiao
Mei
, winner of the
12
th 
Taishin Arts Awards
| Image courtesy of the artist and 

Museum of National 

Taipei

 University of Education
In the third year of university, Jam took a design course on the topic of community engagement. He found the paper cutting style of old ladies on Xiju Island, one of the islands located at Matsu, which is close to the style from the coast of the mainland. Before graduation, he also participated in The Wanderers Project by Cloud Gate Theatre, visiting and exploring more and wider folk art from Northern Shaanxi. Afterhis return, he worked as a set designer in the theatre for a year, creating various installations and video in the theatrical spaces at small theatre venues. Since those experiences, Jam has been concerning paper cutting culture from China and the changes in Taiwan. After 2010, he works with more international brands such as Louis Vuitton and Hermès, transcending the paper cutting art from the tradition tomodern as well as making sparks and connection between the fashion and the tradition.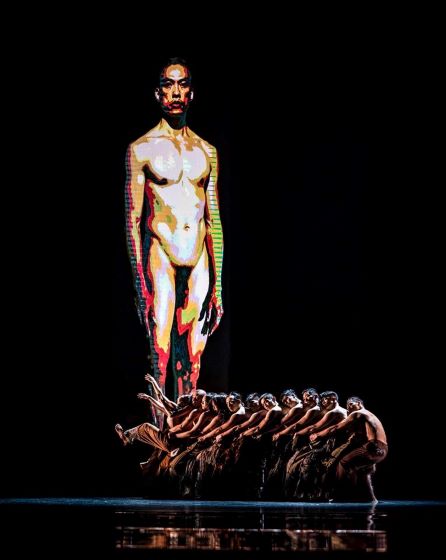 Jam Wu works as visual coordinator for Cloud Gate Theatre, participating
in
"
Lunar Halo"
chor
eographed by
CHENG
Tsuen
L
ung
| Image courtesy of the artist
and

Cloud Gate Theatre,

 
photography by
LIU
Chen
H
siang
The relationship between creator and environment
In the first five year after Jam started paper cutting, his paper cutting art depended on a very physical way. After touched one kind of material, he cut it through imagination. Gradually, Jam's paper cutting art developed his own personality and his own life memory. He thinks that conceptual content of the work is more important than the form, profoundly reflecting the relationship between the creator and his environment.

J
am Wu,
Body
F
old by the Dear Time
(
2017
)
| Image courtesy of the artist, BACC and Sunpride Foundation
Jam also likes poetry during his studies. In the "Spectrosynthesis II", Asia's largest LGBTQ themed exhibition, Jam wrote a very poetic introduction to his work "Body Folding Dear Time". In the exhibition, the audience not only discovered Jam's literary talent, but also found his talent of making good use of light and space. The light shed on the window-liked installation while colourful reflections fall on the wall and the ground. If taking closer look at the traditional paper cutting pattern on his work, the countless hidden bodies found.