"My work is really simple; I don't have a lot of hidden agendas. It's about place and identity and how they inform each other, and that includes myself; but iconic images need to be simple, powerful, and specific." — Catherine Opie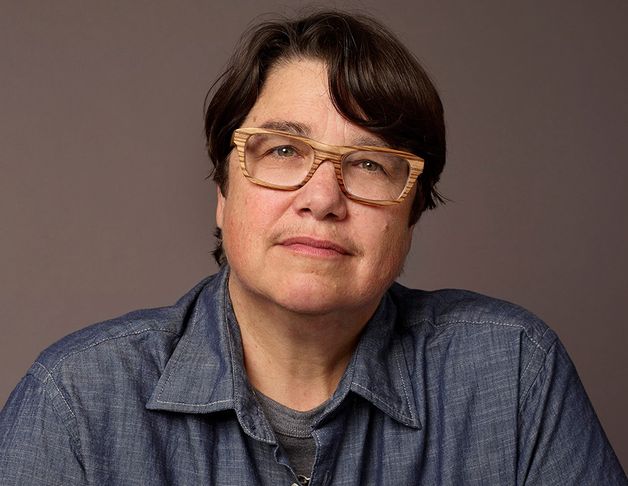 Catherine Opie
| I
mage courtesy of the artist and 
Regen Projects
Born in Sandusky, Ohio in 1961, Catherine Opie is an American fine-art photographer and educator, developing a contemporary approach to documentary photography. Opie documents the connections between the individual and the space inhabited, investigating the relationships between mainstream and infrequent society, with a large emphasis on sexual identity, specializing in portraiture, studio, and landscape photography.

Catherine Opie
,
monument/monumental, 2020 | Image
courtesy of the artist and Lehmann Maupin
After being inspired by Lewis Hine's work, the photographer who documented the plight of child labourers at the turn of the 20th century, Opie requested her parents fora camera for her ninth birthday. Since then, Opie has started photographing her family and neighbourhood by a Kodak Instamatic, exhibiting a fascination with community that continues to this day. At the age of 13, Opie moved to California with her family, setting up a darkroom in a spare bathroom and saving money to buy a 35-mm camera by being a babysitter for the family next door.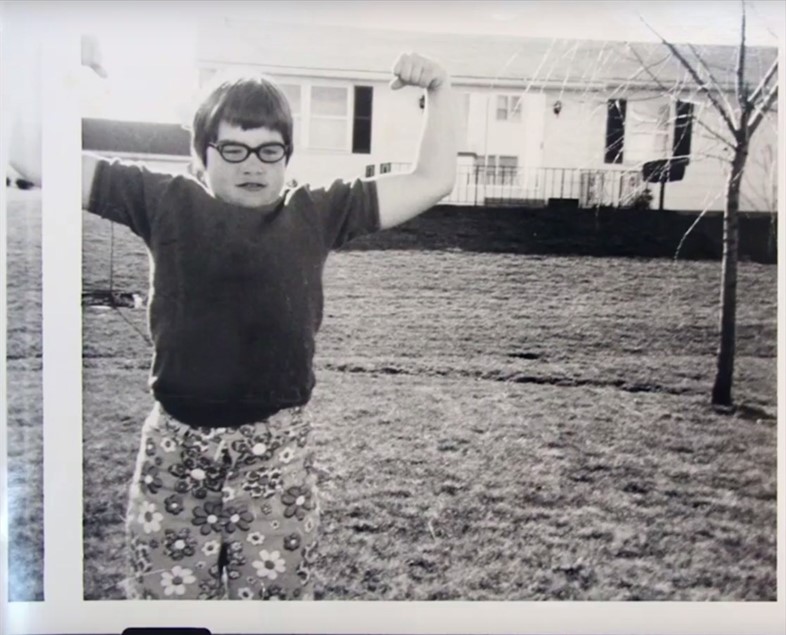 Self-portrait aged 9 | Image courtesy of the artist
In 1982, Opie attended the San Francisco Art Institute. She found herself surrounded by her people – artists, feminists and homosexuals. In 1988, she received an MFA from the California Institute of the Arts. Her thesis project, Master Plan (1986–88), examined the planned neighborhoods of Valencia, from construction sites and advertisement schemes to homeowner regulations and the domestic interiors of residents' homes.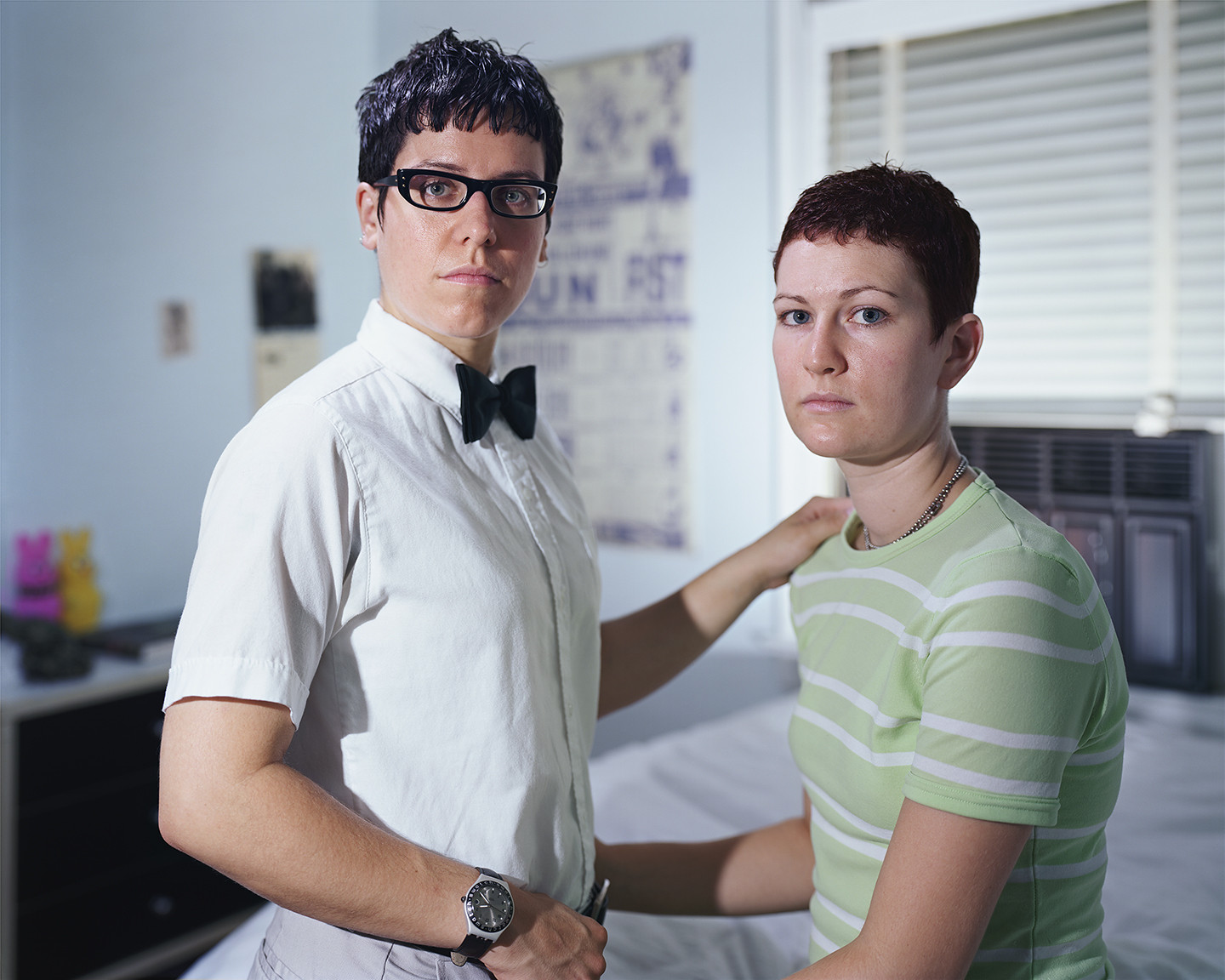 Catherine Opie,
Melissa
& Lake, Durham, North Carolina
,
 1998
| Image courtesy of the artist 
and Regen Projects
In 1989, Opie moved to Los Angeles and began working as an artist, supporting herself until 1994 as a lab technician at the University of California, Irvine. As her work became more well-known, she accepted teaching positions and residencies at such institutions as the St. Louis Museum of Art, the Walker Art Center, and Yale University. In 2002, she was offered a tenured position at the University of California, Los Angeles. She also sits on the boards of the Los Angeles Museum of Contemporary Art and the Andy Warhol Foundation.
Opie's work has shown in the Whitney Biennial (1995 and 2004), the Melbourne International Biennial (1999), SITE Santa Fe Biennial (2006), and has been collected by the Museum of Modern Art and the Solomon R. Guggenheim Museum.
Community
,
Opie
'
s
first photographic investigation topic
Since came out to her parents as a lesbian, Opie has been documenting the Los Angeles leather-dyke community, her lesbian friends and members of queer communities in San Francisco and Los Angeles. Through taking photos, Opie made friends in the community. "It was just like in high school — I started taking photos of this community and then we were sort of friends and then we became better friends."
There was a leather-dyke scene in Amelia's, a lesbian bar in the Mission district that Opie frequently visited. She was attracted to those women. S/M was often framed in the language of the abnormal, which stripped it of its humanity. For Opie, "they were the leading thinkers of this revolution around women's bodies. Like, the San Francisco Take Back the Night marches weren't a bunch of hand-holding women —they were radicals taking back the night."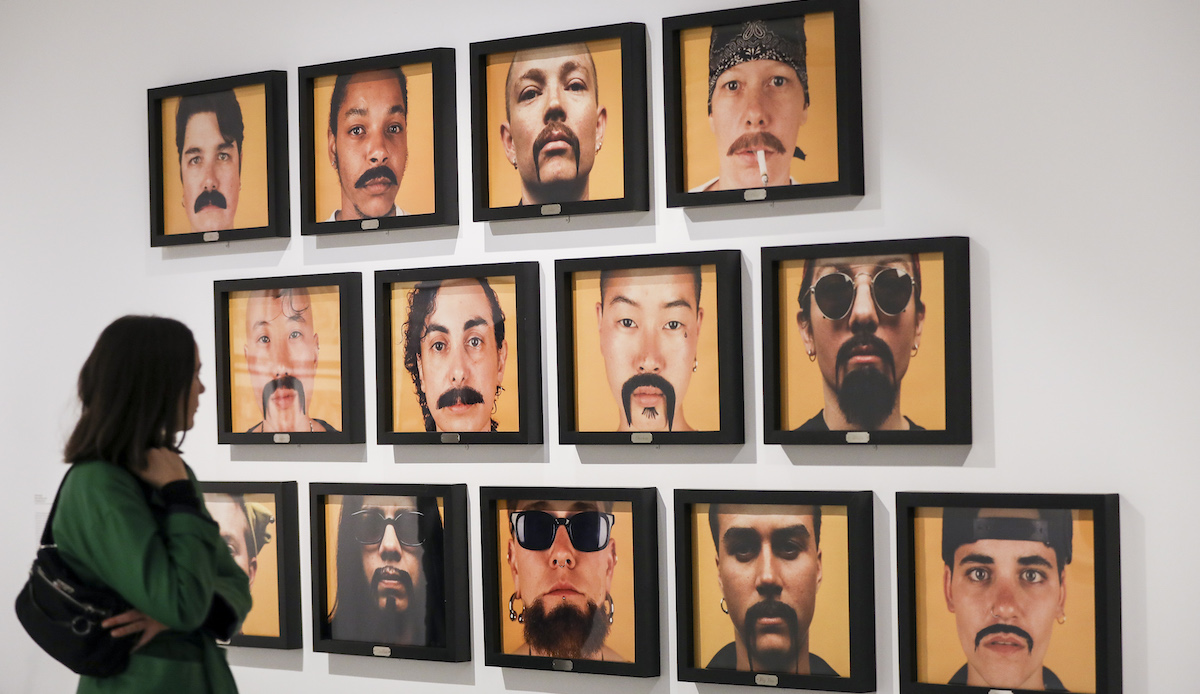 Catherin
e Opie, Being and Having, 1991
| Image courtesy of the artist and Tristan Fewings
"Being and Having" (1991), Opie's first solo show at Gallery 494 in New York, consists of thirteen color portraits of the artist's lesbian friends, donning theatrical moustaches, goatees, and masculine names. Artforum published an interview with Judith Butler, the queer theorist who suggested a new idea of gender performativity, arguing gender is always a performance with using Opie's photographs as a kind of illustration of the idea.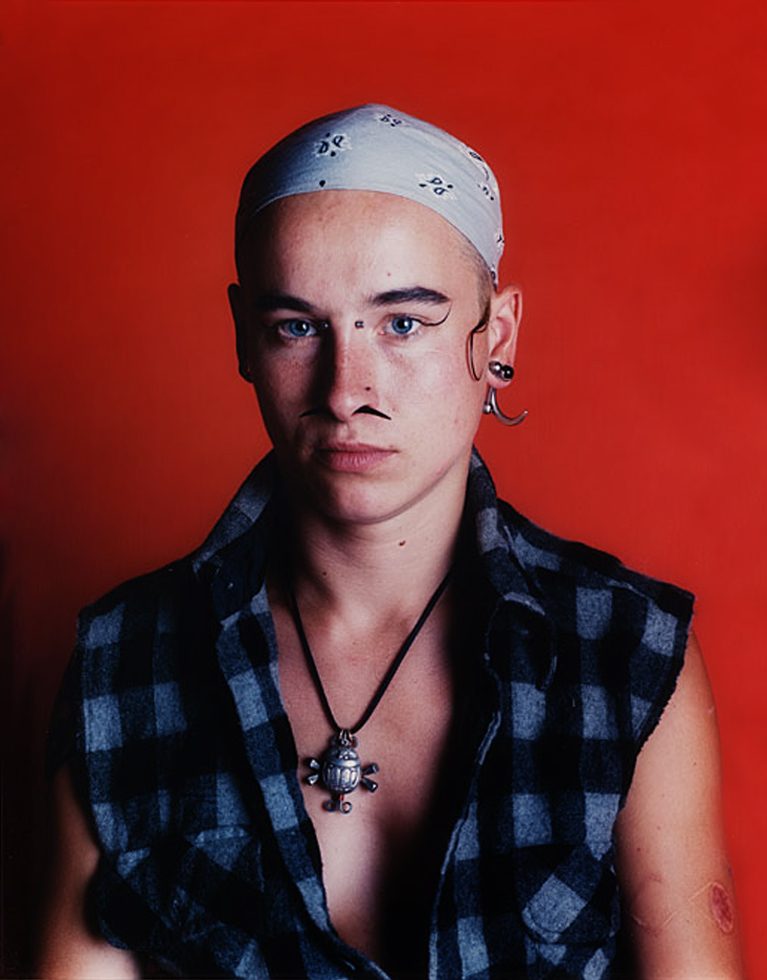 Catherine Opie, Idexa II, 1993
| Image courtesy of the artist
and
Sunpride Foundation
"Portraits" (1993–97) is Opie's other series of photographs documenting members of queer communities in San Francisco and Los Angeles. Opie's photographs of her friends over the years are their own kind of historical record. The subject's age and transforms, their piercings multiply or disappear, their flesh goes from taut and unmarked to weathered and increasingly crowded with tattoos.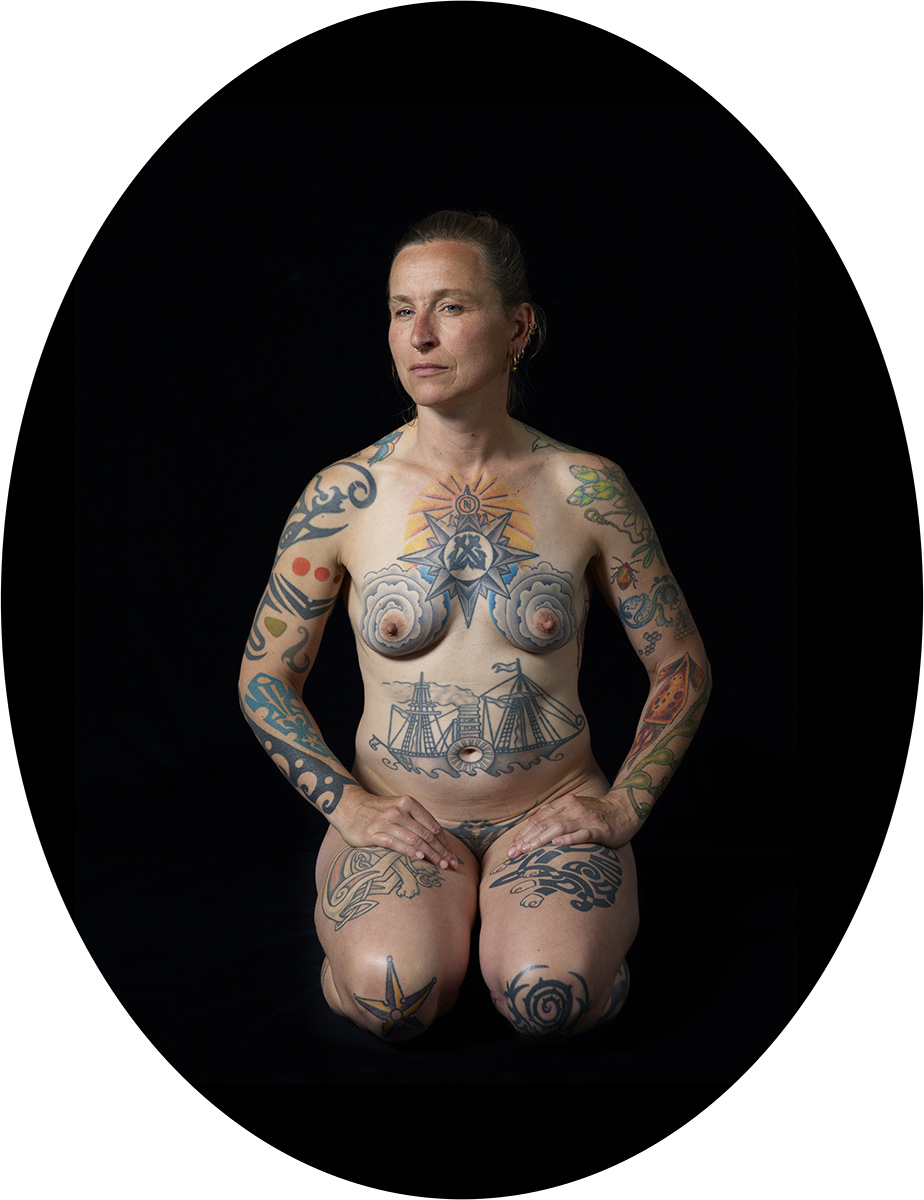 Catherine Opie, Idexa, 2012
| Image courtesy of the artist
and
Regen Projects